by
posted on February 11, 2015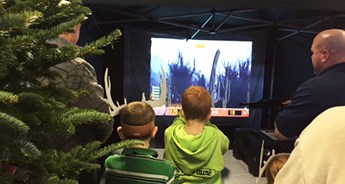 Everyone knows the Great American Outdoor Show is, first and foremost, a family event. Families from near and far have always flocked to this one-of-a-kind exhibition, which allows them to see and experience everything outdoors, all under one roof. This year brings a number of interactive activities, designed just for the kids (and, of course, some "kids at heart"). Chief among these in 2015 is the Family Fun Zone.
Located in the Main Hall (just take a right when you enter from the MacClay Street entrance), the Family Fun Zone has everything you might need to keep the little ones entertained while you have a rest...although adults are welcome to join in. "This year, we're welcoming everyone in the family to come by and have fun," stated Claudia Olsen, one of the NRA staffers here to help.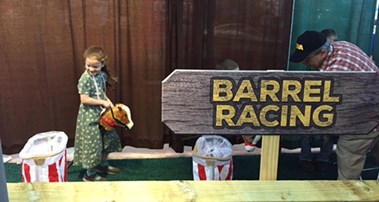 The Zone is free of charge, and has plenty of activities. Kids can challenge their wildlife identification skills at the Wildlife Identification booth-which of these firs and skulls belong to a coyote, a monk, a whitetail deer or a skunk? (Don't be surprised if you find yourself stumped, too!) There's a face-painting booth, a boat-safety station, orienteering lessons, barrel racing (with wooden horses, of course), and a magnetic "fishing" pond that seems to draw as many grown-ups as it does kids. There's also a duck-calling display sponsored by Sure Shot, with live tutorials and a free duck call for Juniors offered at the Sure Shot booth (4344).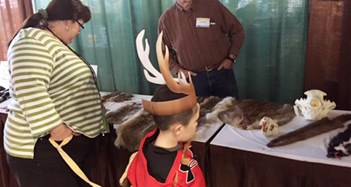 New this year-and already well on its way to becoming the star attraction-to the Family Fun Zone is the Laser Shot booth. Using lasers mounted on non-functional gun simulators, families can pit themselves against a variety of game animals.
Also new this year is the Women's Survival Booth. Women 18 and up are invited to stop by for a free tutorial on what you need in a survival kit and why-and to receive a free starter kit to take home.
The Family Fun Zone is open during all show hours for the duration of the Great American Outdoor Show. Please stop by!