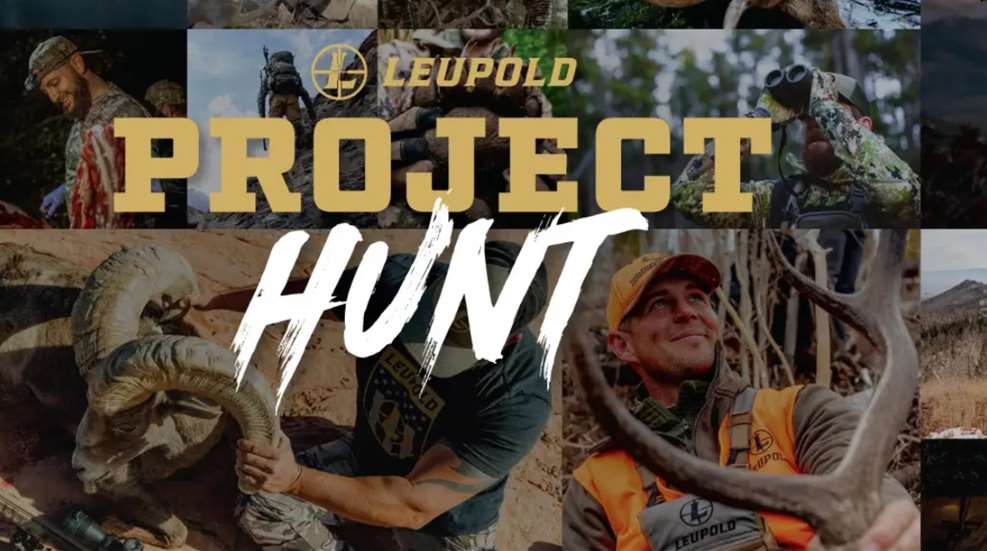 "Every hunter has a story to tell," says Leupold. "Let us tell yours." They call it the Leupold Project Hunt Contest, and it's one of the most unique opportunities for NRA families who hunt that we've seen yet. What's interesting about this contest is that the prize is a professionally filmed and edited video about your hunt, done your way. It's the perfect opportunity for someone hoping to make his or her name as a hunting influencer, or to simply have a work of art—starring you—to treasure forever.
Here's how it works. The contest runs from now through June 18, and the entry page is here. (The official rules are here.) Entrants must create a two-minute video explaining why you should be selected. Be sure to get your good side ... entrants will be selected based on their planned hunt, their story and their on-camera personality. Leupold will then send a professional videographer to film your hunt ... not to mention a prize package of Leupold optics and an annual GOHUNT Insider membership. 
The winner's hunt must take place by March 1, 2023 to qualify. That's because, once the hunt has been filmed and professionally edited, Leupold will release it across its social-media channels (including the quarter-million fans on Facebook). Depending on your hunt and the shots you called, the final product might be a single film or even a short series. In fact, it's all going to be up to you. "You call the hunt, you call the shots," says Leupold, and that means that the winner's video will be unique to them.
The Leupold Project Hunt contest was a tremendous success last year, when the company selected two winners, Jesse Shiner and Matt Hicks. Each have will have his story unfold in upcoming short films to be released in 2022.
"I've been putting in 23 years for a bighorn sheep tag in Arizona…Couldn't believe when I got drawn for it," Hicks said. "It was an amazing experience, just a real trip of a lifetime. Leupold sponsoring this, they really went above and beyond, what a great company. Provided me tons of gear, the scope I used, binoculars, spotting scope, tripod, everything they provided we used. Couldn't thank those guys enough." 
The deadline to enter is June 18, 2022. Entries must be submitted at Leupold.com/ProjectHunt.