WASHINGTON D.C. — During their weeklong stay for the Youth Education Summit (YES), students from around the country are learning the importance of our rights and freedoms.
Started in 1996, more than 700 students have been awarded scholarships and the chance to learn history and civic responsibility attending the Friends of NRA YES program. While not all states were represented, this year's group included 47 applicants from a range of backgrounds and experiences, presenting a great opportunity to connect with peers who feel passionately about the Second Amendment.
"I think something interesting is that when a lot of people talk about NRA, they just thought they were super anti-gun restrictions, but there's a lot more that goes on that I just learned about these past two days," said Evelyn Bizovi, of Portland, Ore. Among programs that particularly impressed Bizovi is the Eddie Eagle GunSafe Program, which has taught millions of young American children: Stop, don't touch, get an adult, in the event they find a firearm.
Hunter Sanderson of Farmville, Va., was equally impressed by the program and hopes to start a chapter in his town when he returns home. "I don't think my school does [Eddie Eagle]. My elementary school, I don't think we did that. I really hope to incorporate that at the local elementary school," he said. "The school I go to is in a really rural community, and everyone has guns. I think the younger kids, they already know about guns, but they should know [not to handle] them."
Sanderson stated he enjoyed the opportunity to learn about the many programs NRA offers, especially the focus on responsible hunting and fishing conservation. "The people of America who like nature and guns are not as awful as the liberal media makes [them] out to be," he said with a smile.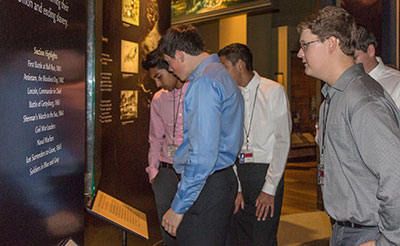 The students visited Capitol Hill, the Supreme Court, and the American History Museum during their daily excursion on July 27. Treated to the history of the highest court in the land, the teens were informed on the symbolism behind the architectural and design choices that went into the building of the Supreme Court, constructed in 1935. Many were wowed and impressed with what they saw and learned, never losing sight of the importance of civic responsibility and defense of constitutional rights. Several had never been to the D.C. area before this opportunity.
North Carolina native Aiden Hayes enjoys the opportunity to meet with passionate people who feel as strongly pro-Second Amendment as he does. He touched on the importance of maintaining American freedoms. "I feel the Second Amendment really protects our future as a country and a nation. It's for the people. I think we need to be able to defend ourselves should it become like a tyrannical government."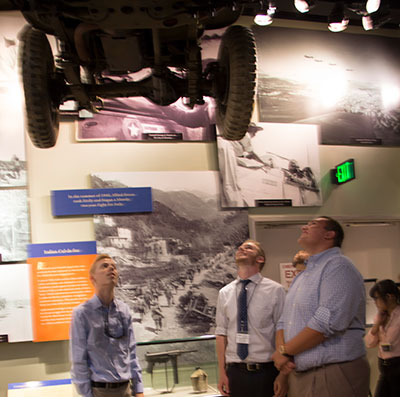 Wyoming-born Kealy Hill of Gillette takes a more personal stance on defense of American freedom. "If someone were to come at me … if we didn't have those amendments and I didn't have a gun … they could hurt me. Since I have guns they can't really hurt me because I can protect myself," said Hill. Zachary Aceves paraphrased Ben Franklin as his response, reminding his fellow classmates that, "Those who give up freedom for safety don't deserve freedom or security."
Sanderson cited the classic American belief that rights are God-given, particularly the right to self-defense. "We have the right to protect ourselves and we should be able to do that by any means, and I feel a firearm is the best means possible," he said.
"This country was founded over 200 years ago. It was the idea we were going against the government. We don't want a government telling us what we need to do," said Aiden Hayes on the importance of free will and freedom. "We need to be telling ourselves what we need to do. … By having these freedoms, it's an understanding of what we all stand for."