by
posted on March 8, 2022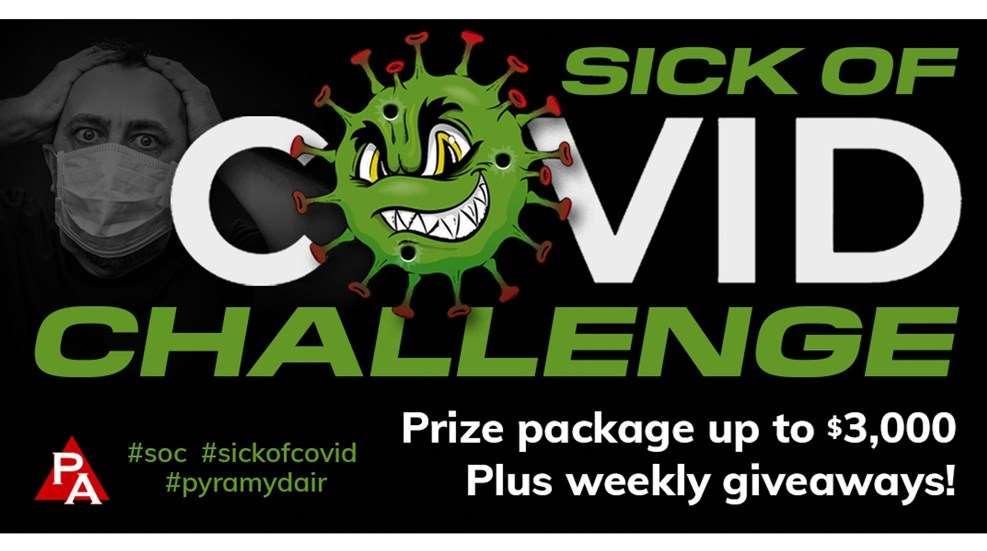 We're coming up on the two-year anniversary of the very first COVID lockdowns ... are you sick of COVID yet? That's the question that Pyramyd Air is asking, and the good news is that the company has a surefire cure to "what ails ya." It's called the Sick of Covid Challenge, and it's already halfway through. Running through April 7, 2022, the Challenge has already generated thousands of submissions and plenty of buzz.
That means you only have a few more weeks to demonstrate how you're enjoying trigger time with your NRA Family while getting out some pent-up pandemic frustration for a chance at exciting prizes. Those who accept the challenge can receive a free (plus shipping) set of Sick of Covid stickers and targets, and enter to win exclusive prize packages by sharing how they enjoy your trigger therapy after a long two years of Rona talk.
Whether it's an action-packed film, creative candids or an interesting story, Pyramyd Air wants to hear how you're showing just how Sick of Covid you are! Pyramyd Air will award $5,000 worth of shopping sprees to winners, plus weekly giveaways throughout the campaign. Want to get involved? Visit the Challenge here (no masks necessary).