by
posted on June 27, 2019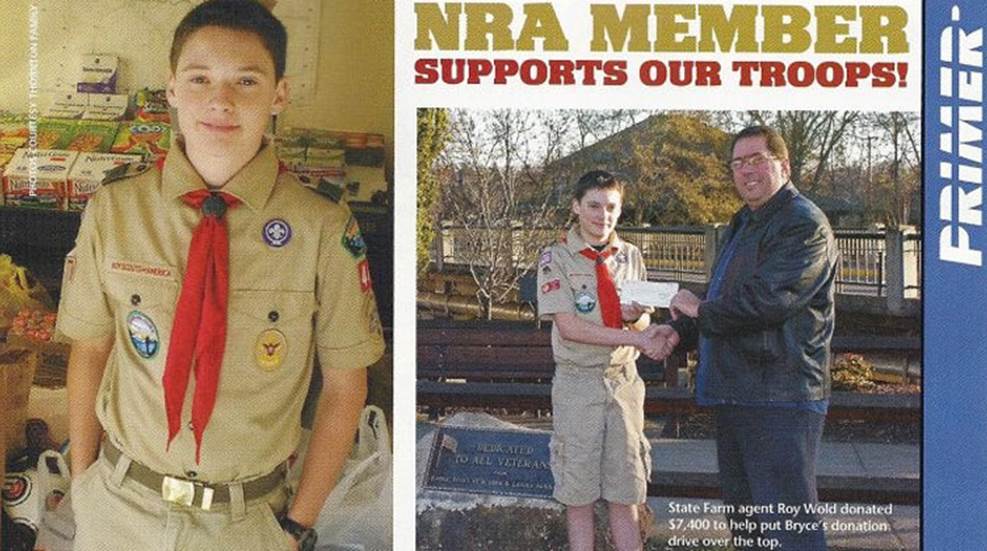 Years ago, NRA InSights (our predecessor here at NRA Family!) chronicled the stories of junior NRA Members. One such story was that of Bryce Thornton, an NRA Life Member who at the age of 14 gathered donations and put together thousands of care packages to be sent over to Kandahar for Christmas in 2009. Just a youth trying to make the world better by helping the soldiers who were fighting in the Middle East, he did what he thought was the right thing to do and he kept on giving. The story of this teenage boy was first published with the NRA a decade ago. Almost 10 years later, where is he now?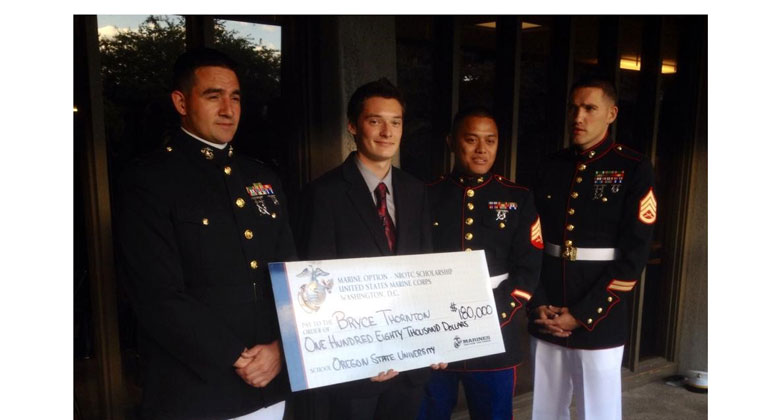 After making such a huge difference in the lives of those soldiers serving in the Middle East in 2009, Thornton has accomplished a lot since then. At the time, Thornton was a Boy Scout First Class. This remarkable young man went on to earn his Eagle Scout Merit Badge as well, and was also a 4-H Grand Champion in Rifle, Pistol, Shotgun and Archery--and made the National Team in Archery. Furthermore, he continued sending care packages to soldiers overseas as his Eagle Scout Project and Senior Project in High School, with great success. To date, Thornton has sent over 4,000 packages to soldiers abroad.
Thornton has come far in the past 10 years, accomplishing numerous achievements along the way. In 2014, upon graduation from high school in the top 5 percent in his class, he applied for the Naval Reserve Officers Training Corp – Marine Option Scholarship along with 29,000 other applicants. After a series of interviews and a final selection board, he was awarded the number one pick in the U.S. for a full ride scholarship to Oregon State University ROTC program. After four years there, he graduated in 2018 and went to Quantico, Virginia for Officer Candidate School. Upon completion, Thornton graduated from OCS in July 2018 and commissioned as a Second Lieutenant in the U.S. Marine Corps. Most recently, he graduated from The Basic School (TBS) in April 2019. From there, he is headed into Infantry Officers School (IOC)and eventually into the Scout Sniper Unit Leader School and his MOS (Military Occupational Specialty) training in Intelligence. An Expert Marksman in the USMC, Thornton is a proud NRA Lifetime Endowment member and helped his father, a Friends of NRA volunteer, with Friends of NRA dinners/banquets over the past 20 years. He even used their longtime Friends of NRA caterer for his wedding reception.
Now married and living in Stafford, Va., there's no telling what might be in store for this young man in the future or what we'll see prosper from his generous and caring nature. Once a young Boy Scout helping soldiers who were fighting overseas, Thornton himself felt the call to serve as a U.S. Marine...and there couldn't be anything more fitting from this kind-hearted and perspicacious young man.