by
posted on October 6, 2022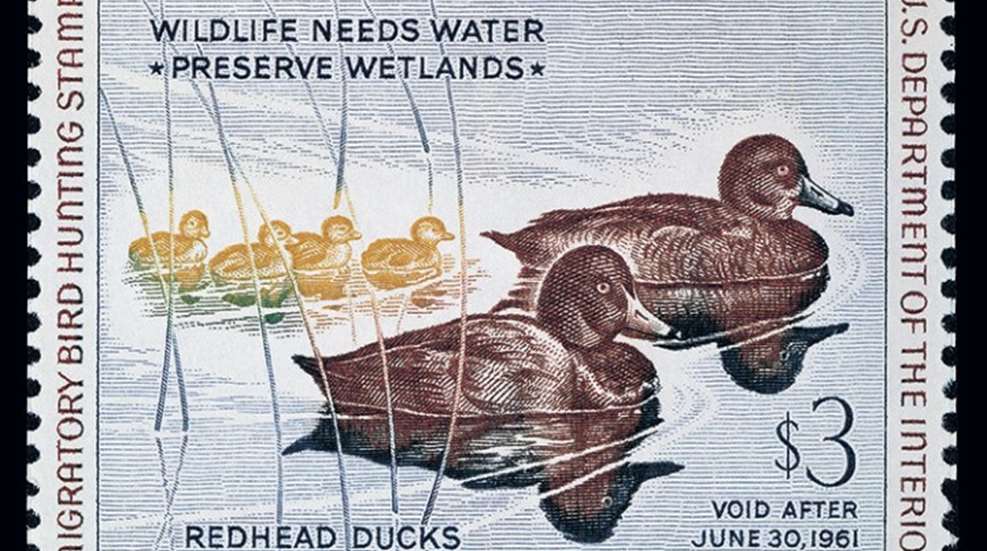 During the early twentieth century in America, the Roaring Twenties gave way to the Great Depression of the 1930s, a time of unprecedented hardship that began in the United States and spread worldwide. In our country alone nearly one in four workers was unemployed.
One of those unemployed was an accountant living in Cincinnati, Ohio, who had a young son named John. "We had little money," John recalled as an adult, "but we were a happy family."
Intent on helping his family during those tough times, John saved his 25-cents-per-week allowance until he had accumulated four dollars. He then took those few dollars to the local hardware store and bought a single-shot .22 rifle. "I was just 10 years old," John said, "but the store clerk still sold me the rifle and my parents let me keep it."
John would take his new rifle—of which he was extremely proud—and ride streetcars to the outskirts of Cincinnati where he hunted rabbits. (Imagine trying that today!) He then rode the streetcars back home again, dead rabbits hanging from his belt, and presented them to his mother for the family stew pot.
"I remember one particular day when I was out hunting and found a horse skull," John said. "I wanted to take it home to sketch, but the streetcar was already crowded when I climbed aboard with my .22 and dead rabbits. A kind old lady who was sitting on one of the seats saw my dilemma, and said, 'Sonny, I can hold that skull for you.' And we rode all the way back into the city with her holding that horse skull in her lap."
John would go on to collect numerous other natural objects as a kid—bird nests, clam shells, rocks, feathers, leaves, nuts—and draw pictures of them. Even at that early age his innate artistic talent was evident to anyone who cared to peer over his shoulder when John was drawing. That unusually gifted young man would eventually grow up to become one of the premier national and international wildlife artists of the Twentieth Century: John Ruthven.
Ruthven knew he wanted to be a professional artist from an early age—preferably a wildlife artist—but like so many young men of that era, his dream was delayed by World War II. Following high-school graduation in 1943, John enlisted in the U.S. Navy. He spent the next three years aboard a small destroyer-escort vessel, sailing several times around the world. During his off-duty hours John diligently sketched the wildlife he saw, particularly birds.
Ruthven had always idolized John James Audubon (1785-1851) and his art. Audubon had even spent a few years living in Cincinnati painting bird portraits. It's not surprising, then, that Ruthven's painting style eventually evolved to resemble that of Audubon's. So much so that John Ruthven would become known as the "20th Century Audubon."
Following the war, Ruthven returned to Cincinnati, married, began a family, and opened a commercial art business, continuing to draw and paint wildlife images in his spare time. It was in 1960 that he submitted an entry into the federal Duck Stamp contest. The picture depicted a pair of swimming redhead ducks, male and female, followed by their small brood of young ducklings.
To Ruthven's surprise and elation, his painting was chosen as the contest's winner that year and appeared on the 1960-1961 federal Duck Stamp. The win gained Ruthven instant national notoriety as a wildlife artist—and changed his art career forever. He made the decision to close his commercial art studio to pursue wildlife art exclusively, full-time. It's a decision that he and tens of thousands of wildlife-art enthusiasts have never regretted.
Counting his many sketches, drawings and completed paintings, John Ruthven produced thousands of pictures during a career spanning some 60 years. It was a career that took him around the world in search of new and exotic wild species to paint. In 1972, Ducks Unlimited named Ruthven its very first Artist of the Year, prints from his paintings raising nearly two million dollars for North American wetlands preservation. Today, Ruthven paintings hang in countless homes, businesses and museums, including the Smithsonian.
Three times, John Ruthven received commissions to paint pictures of the American bald eagle for presentation to presidents of the United States—Gerald Ford, Ronald Reagan and George H. W. Bush—the official unveilings all taking place at the White House. A fourth president, George W. Bush, presented John Ruthven the 2004 National Medal of Arts.
In 1996, I had the privilege and honor of collaborating with fellow-Ohioan John Ruthven to produce the Ohio Wildlife Viewing Guide. Published by Falcon Press, it listed 80 of the Buckeye State's best wildlife viewing sites, part of the National Watchable Wildlife Program. Ruthven created the original artwork for the 96-page booklet while I provided the text.
I'd never met John before, but learned during the project that he is the ultimate professional. Not only was his artwork scientifically accurate and detailed—six full-color plates of six wildlife species each—it was also beautiful. And submitted well ahead of schedule. John, as a person, I found extremely outgoing, friendly and down to earth; quickly able to make you feel as if you're a friend he's known all his life.
As with John James Audubon, Ruthven remained a sportsman throughout his life and was often asked how he could hunt those same species he so lovingly and painstakingly painted. John's response was that hunters are first and foremost conservationists, and that hunting sharpens a person's powers of observation. He also believes that hunters develop a deeper appreciation and understanding of wildlife through hunting because they become part of the natural world. In other words, hunters are not simply observers—they're participants.
Late in life, John Ruthven was also asked if he would still paint were it not for the continued commissions he receives. "Oh, yes!" was his quick response. "I'd paint for myself. I'd have to. One lifetime is not enough to do it all. I'll keep painting as long as birds fly and I can lift a brush."
John Ruthven put his paintbrushes down for the final time on October 11, 2020. He was 95 years old.