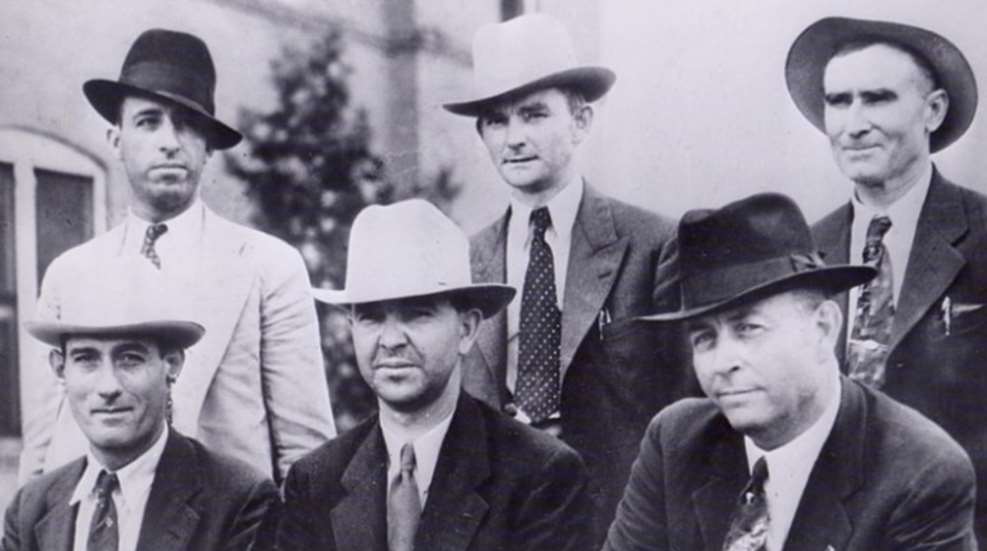 It was one of the most epic manhunts in American history, and it required arguably the greatest lawman of the 20th Century to finally bring it to a successful conclusion—Frank Hamer.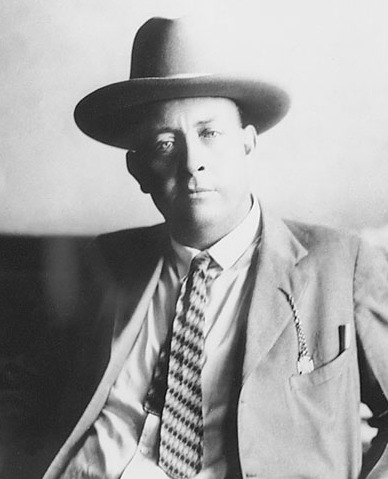 For several years during the Great Depression of the 1930s, Clyde Barrow and his girlfriend Bonnie Parker and their gang terrorized small towns across the Midwest and Southwest. Robbing numerous banks, grocery stores and rural gas stations, they ranged from New Mexico to Indiana and from Minnesota to Louisiana, murdering nine men in the process, six of whom were law enforcement officers.
The bold Barrow Gang seemed to have little trouble evading capture. Following a robbery, they thought nothing of driving 1,000 miles or more at high speeds across multiple state lines, preferring large cars such as the Ford four-door sedan with a powerful V-8 engine under the hood as getaway vehicles. Not surprisingly, they obtained those cars by stealing them.
When confronted by police, who were usually armed only with six-shot .38-caliber service revolvers, Bonnie and Clyde responded with overwhelming firepower: automatic and semi-automatic rifles, shotguns filled with buckshot and .45-caliber semiautomatic handguns. Clyde's weapon of choice was the BAR (Browning Automatic Rifle), which fired devastating rounds of .30-06 ammunition. Barrow obtained the BARs and high-powered handguns by breaking into National Guard armories.
Ironically, Frank Hamer was no longer a Texas Ranger when he was asked to track down Bonnie and Clyde. Retired after a long and illustrious career with the Rangers in which he had risen to the rank of captain, Hamer was credited with bringing many outlaws to justice in the Lone Star State. He was also known for having killed numerous men in the line of duty—some sources say as many as 53. For his pursuit of Bonnie and Clyde, Hamer would be paid $180 per month and hold the title of Special Investigator.
He began his investigation in early February 1934 by learning as much as he could about the Barrow Gang. "It was necessary for me to make a close study of Barrow's habits," Hamer said. "An officer must know the mental habits of the outlaw, how he thinks, and how he will act in different situations."       
Hamer soon learned that Bonnie and Clyde's life on the run was anything but glamorous, despite all their stolen money. The couple had become so notorious that they often had to lay low by sleeping in their car and bathing in creeks, eating whatever they could find. In addition, the pair argued incessantly, with Clyde occasionally beating Bonnie.
Captain Hamer eventually discovered that the gang ran a somewhat circular route from Dallas, Texas, to Joplin, Missouri, to Shreveport, Louisiana, then back to Dallas. He also learned that a career criminal by the name of Henry Methvin was now occasionally a member of the gang. Hamer reasoned that if he could somehow locate Methvin, Methvin might lead him to Bonnie and Clyde.
The break in the case came when Henry Methvin's father, Ivy Methvin, came to the realization that it was only a matter of time until his son was captured or killed as a result of running with the Barrow Gang. Ready to make a deal, he let it be known to local law enforcement that he would finger Bonnie and Clyde if his son Henry was given immunity from prosecution. It didn't take long for Hamer get the word and agree to the arrangement.
The Barrow Gang visited the Ivy Methvin home every few weeks to rest and recuperate for a few days, so officers told Ivy to let them know when Bonnie and Clyde were next due. Hamer finally got that long-awaited phone call on the evening of May 22, 1934; he and five other veteran lawmen immediately sprang into action.
The officers set up an ambush in some pines and brush along a rural road near Gibsland, Louisiana, along the route Bonnie and Clyde were expected to take. Ivy Methvin had been instructed to park his truck along the berm on the far side of the road in front of the hidden officers and remove one of the truck's wheels. It was hoped that when Bonnie and Clyde approached the truck they would recognize it and stop to see if Ivy needed assistance. It was then that Captain Frank Hamer and his posse would effect the arrest. The plan was to take Bonnie and Clyde alive, if possible.            
The ruse worked to perfection…almost. At about 9:15 a.m. on that fateful May morning, as Bonnie and Clyde's car approached Ivy Methvin's parked truck, a large, slow-moving logging truck was suddenly seen approaching from the opposite direction. Would the log truck inadvertently pull between the gangsters' car and the hidden officers, blocking their view and field of fire?
The officers did not allow that to happen. As soon as Bonnie and Clyde's vehicle was within range the officers opened up with fully-automatic and semi-automatic weapons, pumping a total of 167 bullets and buckshot into Bonnie and Clyde's car. Bonnie was hit at least 41 times, Clyde 17 or more, the driver's-side door protecting Clyde somewhat. Both outlaws died instantly. Thus ended the lives of the infamous outlaws Clyde Barrow and Bonnie Parker.      
Found in their car was the suspected arsenal of weapons: two BARs, nine Colt semi-automatic pistol, and one revolver—all loaded. Three bags and a box held more than 2,000 rounds of ammunition. On the floor was a valise containing 40 BAR magazines, fully loaded with 20 rounds each. In addition there were 15 car license plates, stolen from various states.
As a result of his relentless, expert detective work, Captain Frank Hamer was hailed as a national hero, and rightly so. However, that national image of the lawman was not to last. In 1967, 12 years after Hamer's death as a result of a heart attack, Warner Brothers studios in Hollywood released the film Bonnie and Clyde. Starring Warren Beatty as Clyde and Faye Dunaway as Bonnie, the film won two Academy Awards.
Unfortunately, the movie was a highly-fictionalized account of the actual true story, portraying Captain Frank Hamer as the villain. Hamer's wife, Gladys, was so incensed that she sued Warner Brothers for defamation, invasion of privacy and unauthorized use of Frank Hamer's name. She received $20,000 from the studios as a settlement, a large sum of money at the time.