by
posted on July 28, 2022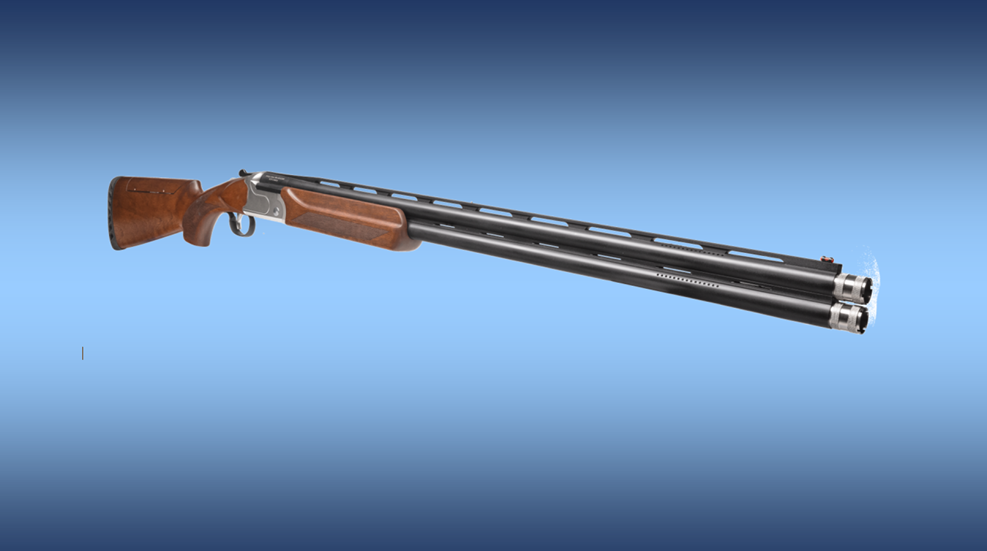 Stevens Shotguns, an imprint of Savage Arms, has just launched its new 555 Sporting over/under (O/U) shotgun, and clay games enthusiasts have much to celebrate. Like its granddaddy, the original 555, the Sporting features a light aluminum receiver that's scaled to gauge, Turkish walnut stock and forearm, shell extractors, a single, selective mechanical trigger and a tang-mounted manual safety. Unlike its granddaddy, this hinge-action scattergun is maximized for breaking clays.
Chambered in 12 gauge only at this time, the 555 Sporting has a 14.5" length of pull (LOP) and is 48.5" in overall length, so this shotgun is geared more to taller adults than its little brother, the 555 Compact (you can read about the Compact here). However, there is an adjustable cheek riser so you can get a custom face-to-stock fit.
Chrome-lined barrels, a tang-mounted safety and five interchangeable choke tubes (F, IM, M, IC, C) are just the start. New features include a raised ventilated rib and fiber-optic front sight to give you a competitive advantage. A steel insert reinforces the breech, minimizing weight and maximizing strength.
"The 555 over/under shotguns come in at an affordable price point but maintain the quality and usability of which is associated with the Stevens line of shotguns", said Jessica Treglia, Senior Brand Manager for Savage Arms. "The 555 Sporting model further adds to this unparalleled line of over/unders with a diverse set of features ideal for the competitive shooter." MSRP $991; SavageArms.com