by
posted on January 21, 2019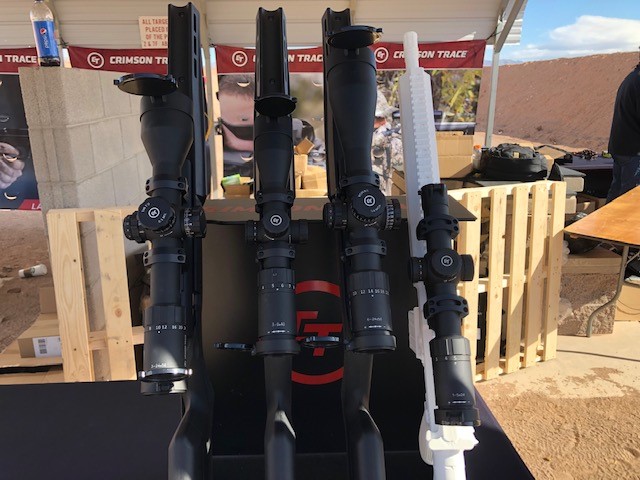 Crimson Trace
's new line of riflescopes is on its way to consumers! 
SHOT Show
is usually about surprises, and this particular development wasn't one...but it's still very exciting. As the vanguard of laser-sighting systems, Crimson Trace's entry into the riflescope market was really only a matter of time, and I've been dying to get my hands on one.
According to Crimson Trace's Mike Faw, these scopes "cover the gamut from sporting, to tactical, to hunting; we have something for every shooting interest." The scopes are available in multiple formats with a wide variety of reticles. The entry-level scopes will retail for as low as $300, while the top-of-the-line scopes (such as the 3-24X56 long-range precision scope pictured above) will come in closer to $2,000. 
"Regardless of the price point," continued Faw, "all of our riflescopes are covered under our Batteries for Life program, and all of them are manufactured in Japan to exacting standards and using top-quality glass."
These scopes will be hitting dealer shelves in the second quarter of 2019...
keep an eye on Crimson Trace's website for details
!