by
posted on October 14, 2015
Our veterans deserve infinite gratitude, and we're happy that the organization Freedom Alliance agrees. To show their appreciation, Freedom Alliance hosts an annual trip down Oregon's Rogue River. It's a time for veterans to share memories, exchange experiences, and just bask in comfortable comradery. Previous trips down the Rogue River have proven this event to be a healing success.
"When I was injured, my father-in-law, a retired disabled first sergeant moved into our home for 20 months to raise our boys so that my wife could be with me at Walter Reed," said Rob, one of the 2014 Rogue River guests, who's an Army staff sergeant. In 2011 Rob was shot in the head by an Iraqi soldier, and he spent many months recovering from a brain injury at Walter Reed National Military Medical Center in Bethesda, Maryland. "[My father-in-law] came on this trip to help me and I spent time with him that wouldn't have happened otherwise. I saw him in a different light, and I was able to truly appreciate him because of this trip," Rob continued. "Sharing such a cool experience with him…I will remember it for the rest of my life."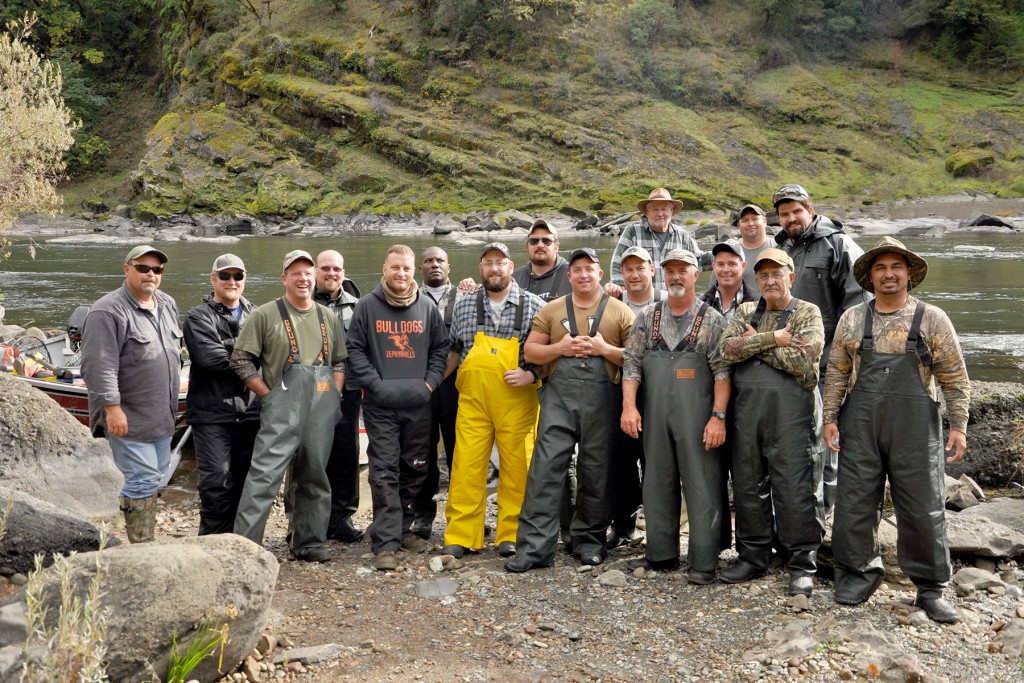 Another soldier on the 2014 excursion explained how much of a relief and a sense of self the Freedom Alliance trip gave him. "After being told by my doctor I couldn't work for at least until January because of the stress, depression, anxiety and hyper-vigilance, I fell into a dark place," said the solider. "A place I have been many, many times before—and spent a very long time crawling out of. This [trip] pulled me out quick, fast and in a hurry… It was great to feel the freedom of no worries. I felt like my old self again."
This year, Freedom Alliance will escort four Vietnam veterans and seven Iraq and Afghanistan veterans down the Rogue, a river that's known for its salmon runs, whitewater rafting and gorgeous scenery. The trip will begin with a tour and behind-the-scenes experience of the Wildlife Images Rehabilitation and Education Center in Grants Pass, Oregon. The Center cares and treats sick, injured and orphaned wildlife; a place that harmonizes well with the purpose of this trip. The vets will then begin their 65-mile journey down the Rogue where they can swim, fish, take scenic pictures and leap from 40-foot-high rocks. The expedition is guided by Bret Clark of Briggs Rogue River Trips; he's an amazing guide with more than 35 years' worth of experience.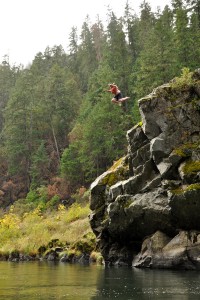 Recreation therapy is so important for combat veterans," said Tom Kilgannon, president of Freedom Alliance. "This allows them to enjoy outdoor activities once again, despite their traumas. After all they've sacrificed for this country, these veterans deserve an amazing experience that will also help in their continued recovery."
The river journey begin this Saturday, October 17th, and ends the following Friday, October 23rd.
Freedom Alliance is an educational and charitable organization which sponsors numerous program activities aimed at supporting and honoring our service members. Their three main programs are Support Our Troops, Freedom Alliance's Scholarship Fund and The Center for Sovereignty and Security. To learn more about Freedom Alliance please visit their website, and be sure to wish them a happy 25th anniversary. Congratulations and thank you for all you do, Freedom Alliance!
Photos courtesy of Freedom Alliance.org.