by
posted on September 1, 2023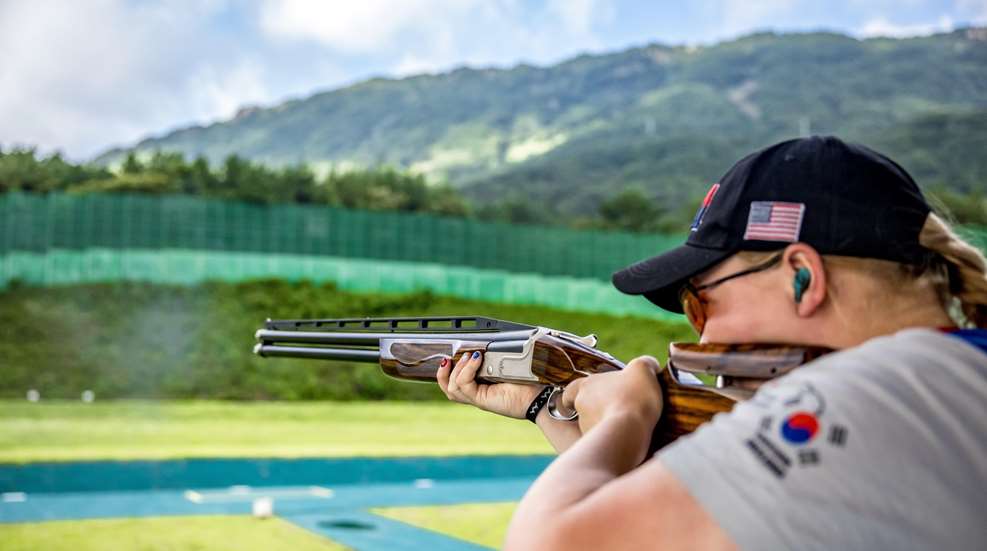 Younger siblings often look up to the older ones. When one sibling starts into a sport, the younger one generally wants to try it too. This is how it went for 17-year-old Taylor Dale of Wilmot, Wisconsin.
Both of Taylor's sisters shot competitively from a young age, turning the Dale household into a shooting family. Taylor wanted to try and began competing in American trap at the age of 8. Approximately a year later, she expanded into skeet and sporting clays. According to Taylor, she "instantly became hooked." In 2019, she added bunker trap to her repertoire. She competes with a Kolar Max Trap shotgun and wears Ranger glasses and a Shoot The Moon Vest. She stows all of her equipment in her GPS sporting clays backpack.
It's been a mere decade since competing for the first time, and Taylor not only has a spot on the 2023 Junior National Team, but placed first in Women's U18 at the USA Shooting Junior Selection Match in Texas and second in Women's U18 at the USA Shooting Michigan selection match.
There's more! She tied for fifth overall in Michigan and placed fourth overall in Texas, securing her spot as an alternate on Team USA. As a member of this team, she traveled to Suhl, Germany for the Junior World Cup, placing seventh and missing the final by one heartbreaking target. She also journeyed to Changwon, South Korea and claimed 13th place, this time missing the final by three targets.
Not all of Taylor's high placements have been abroad. Just this year, she was third Varsity Lady in SCTP's Southeast Regional Sporting Clays and Regional HOA events. She also took first Varsity Lady WI SCTP Woods & Meadows Sporting Clays, second Varsity Lady WI in SCTP's Sauk Skeet and first in part one of USA Shooting's Women's Olympic trials. Her full list of accolades spans much longer.
While many consider shooting an individual sport, there are certainly team aspects, both in the camaraderie among fellow shooters and in true team matches. Taylor says the community is her favorite thing about marksmanship—and both they and the sport have taught her "focus and discipline, as well as how to be a great teammate." She also preaches tenacity. "Don't give up," she said. "It isn't easy by any means but the time and hard work is worth it in the end."
Taylor hopes to make the 2024 Junior National Team and continue to represent the U.S. as she grows older. Her oldest sister has made a career of shooting as a member of the Army Marksmanship Unit. Right now, Taylor is an accomplished shooter and high-achieving high schooler. She competes on her high school tennis team and is heavily involved in the National Honor Society, yearbook and student government. She is also a member of her local 4-H chapter and church's youth group. Congratulations, Taylor—we can't wait to see what's next!