by
posted on December 18, 2018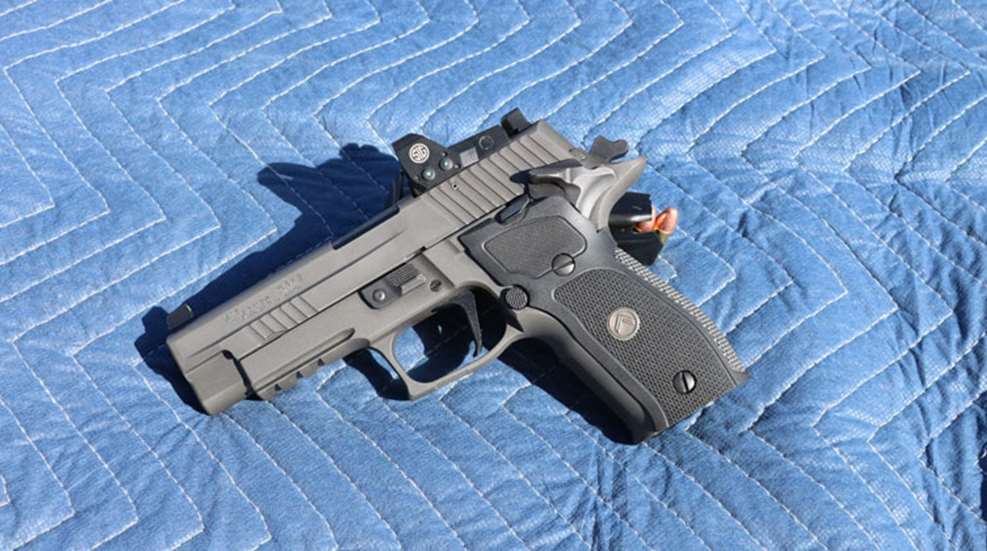 The SIG Sauer P226 Legion RX SAO is by no means a classic P226 or a 1911, but rather a completely different shooting experience. It comes with enough features to fill a college textbook while still feeling elegant and simple in the hand. With uses extending from duty carry to competition, there isn't much this pistol can't handle.
One of the first things that catches people's attention is the Romeo1 optic. This optic just looks and feels like it belongs on top of this pistol. Between the four daytime and one night vision illumination settings, you'll able to find one that works in just about any lighting condition. If optics aren't your thing, SIG also offers the P226 Legion SAO, which is the same pistol excluding the optic.
Even with the optic, I find myself turning it off to enjoy the X-RAY3 Day/Night Sights. These are personally the best sights I've ever seen on a pistol. The large green front sight makes getting a good sight alignment effortless. In low and no light situations, the tritium glows extremely bright making both sights easy to find. Using these sights through the optic isn't nearly as awkward as I first assumed it would be. They are easy to pick up and the optic's hood is thin enough not to be a distraction.
The single action trigger and thumb safety are where the 1911 feel comes from. The trigger has two stages. The first is light and extremely smooth.  After the initial take up, everything is short and crisp. This second stage is easy to feel and requires less than a millimeter of travel. The trigger reset is just as tight, with an audible "click." This is by far one of the best factory triggers I've felt in a pistol.
Getting a good grip on this pistol with sweaty hands or while wearing gloves is easy with the G-10 grips. The grip's texture is sharp enough to give you confidence in your grip every time you pick up this pistol without causing problems with prolonged use. The higher undercut underneath the trigger guard provides a finger groove-like feel without forcing an unnatural grip. When you pick up this pistol everything falls naturally into place allowing the shooter's focus to be on the task at hand rather than trying to get comfortable.
The P226 Legion RX SAO is a factory pistol that is comparable to many upscale, custom pistols. The shooting experience is unlike anything else, with every little detail coming together perfectly. From the classic single action trigger and thumb safety to the Romeo1 optic, this pistol seamlessly brings together classic and modern features that form an amazing package.