by
posted on February 7, 2022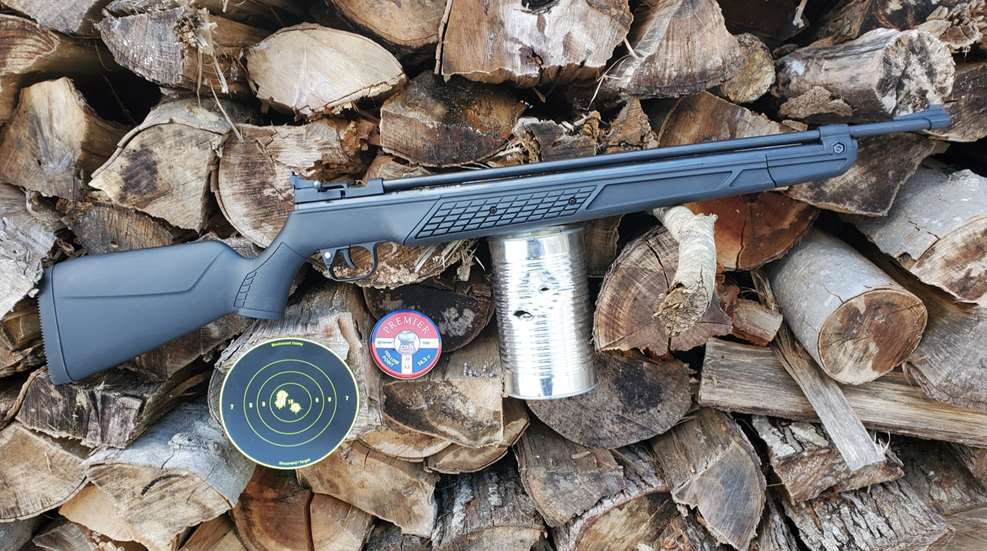 Like most readers, I enjoy shooting anything that I can get my hands on. As a young lad many years ago, I wore out several Crosman airguns shooting frogs for supper, snakes in the henhouse, and other varmints that needed removing. I have no idea how many thousands of cans, walnuts, empty shotgun hulls, pine cones and even insects were targeted. Those of us who had air rifles in those days had pumps. You could pump them five times for a quick shot or go the full amount to get the max power and flattest trajectory. I miss those days and all the fun we had, and that's why for my review this month I took on a Crosman 362.
I was pleased to see that it was a pump! My aspirations and expectations were quite high given all the great memories I had. When the 362 slid out of the box, my eyes lit up. While it had a much more modern look, with an all-black stock and barrel, the basic functions of the rifle were simple and a breath of fresh air (pun intended). When I shouldered the rifle, that timeless peep sight sealed the deal.
SPECIFICATIONS
Single shot, bolt action, powered by pump action
Water resistant synthetic stock
.22 caliber that will send alloy pellets up to 875 fps or lead up to 700 fps
Fully adjustable rear sight for elevation and windage and a fixed blade front sight
The peep sight can be removed, and turned upside down for a standard notch rear sight
Crossbolt safety
Lightweight at 5 pounds
Just over 36" long with a 21" barrel
It retails at around $100
In this writer's opinion, this rifle is best used by kids who are a bit older, or adults with good arm strength due to the pump action. However, younger shooters can certainly shoulder and easily shoot this rifle as long as they have an adult to help pump and load the bolt action on the rifle.
This rifle is easy to shoulder and hold up due to its light weight. It has one of the nicest out-of-the box trigger pulls on an air rifle at this price point that I've shot in a long time—it's just over 5 pounds. The rifle I tested had no grit or gravelly feel to it and no snags. It was a smooth pull all the way through. 
The sights adjust easily via a flat blade and a Philips head screwdriver. There is a score on the receiver to watch how much the sight has moved for windage. The front blade sight on the rifle I tested did come a bit off kilter, but that was easily adjusted by twisting it a tad. I adjusted my rear sights for several different pellets I was testing. The adjustments were easy to do. There are no dovetails for a scope, but this rifle is great with peep sights.
The accuracy of the rifle was quite good. Several brands/types of pellets all grouped well. I shot most of the groups at a Birchwood Casey ShootNC target at 12 yards and often had to walk up to double check the target during testing because the pellets were going in the same hole. I wish all pellet rifles shot that well! While testing the rifle, I shot it at different "pump levels" and found accuracy at six pumps was very good as well.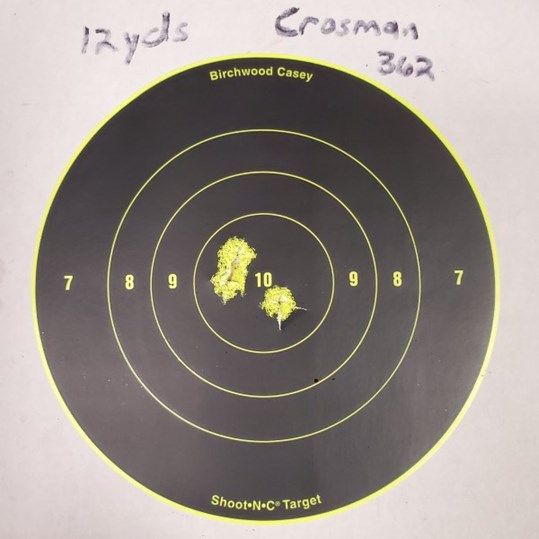 One of the claims of this model is that it will dispatch a rabbit. I have not had that chance yet, but I did test it on a very large vegetable can. These cans have thick walls and give me a good idea how much energy is available downrange. Two different types of pellets punched through both sides of the can at 15 yards with no issues. With one brand of pellet I shot through the can while plinking at 25 yards. I have no doubt that a rabbit or even a squirrel will fare no better when targeted by someone using this air rifle. I cannot wait to go hunting with it.
The bolt is tiny, but still big enough to grab with light gloves on and the safety is actually bigger than I thought it would be, which is nice. The rifle was tough to pump the first 40 or 50 strokes, but over time I noticed it was easier. Perhaps that was the break-in period; maybe I just found the rhythm for pumping it up. While pumping it up, holding it just forward of the rear sight and firmly holding the forearm worked best. (Of course ALWAYS be sure the gun is EMPTY while pumping it up and the safety is on. Keep your finger off the trigger and keep the pellet gun pointed in a safe direction!)
Overall, this rifle hits all the right spots. It is wonderfully simple and yet updated in appearance. The rifle is reliably accurate with various pellets and easy to use. Given that it is powerful enough for small game hunting, this rifle has a lot of potential for hunting, plinking, camping and pest removal. Crosman.com