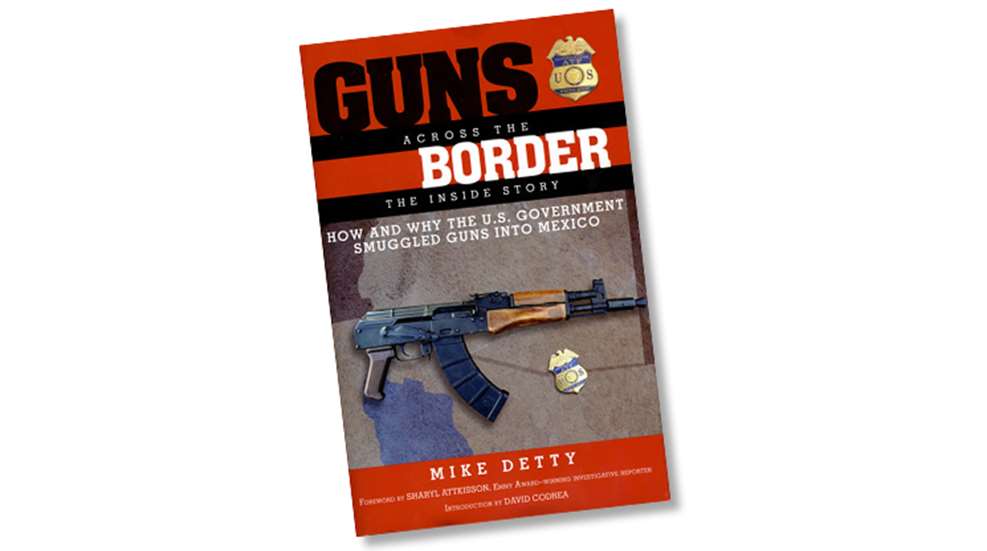 Guns Across The Border: How And Why The U.S. Government Smuggled Guns Into Mexico documents the experiences of author Mike Detty during the years-long investigation that would become the Bureau of Alcohol, Tobacco, Firearms and Explosives' (BATFE) "Operation Wide Receiver"-best known for being the predecessor to the notorious "Operation Fast and Furious." During that time, Detty served as the primary confidential informant (CI) for the BATFE selling hundreds of firearms to straw purchasers and Mexican drug cartel affiliates at the behest of U.S. federal agents, and with assurances that the guns were being tracked on both sides of the border.
Detty became involved with the operation simply by reporting to the BATFE what he suspected to be illicit behavior-customers making legal firearm purchases (including the federal background check), but in types and quantities not common to gun collectors or enthusiasts. Little did he know that "doing the right thing" would lead to years of informing and playing the role of a "dirty" gun dealer-a role that had dope dealers and gun runners shopping for firearms in his own living room.
Despite the risk, Detty played his part in hopes that his efforts would aid the BATFE in dismantling a large cartel operation-an encouraging promise made repeatedly by his handlers during the long and dangerous investigation. It was truly a shock then, when arrests and indictments were delayed for years, and individuals that were prosecuted faced only minor charges. As well, Detty's identity as the informant was revealed during the proceedings, despite promises of protection. As the news of "Fast and Furious" and government "gun walking" flooded the media, agents he once considered friends turned their backs on him, attempting to distance themselves from the political firestorm.
Reading more like a suspense thriller than a non-fiction accounting, Guns Across The Border is the result of more than 800 pages of notes and hundreds of hours of recorded conversations kept by Detty-at first to help the BATFE's investigation, and then to protect himself from becoming a convenient scapegoat. Detty writes with an engaging candor and a dark sense of humor that often belies the seriousness of the situations he encountered. Price: $25. Contact Skyhorse Publishing, Inc.; (212) 643-6816; www.skyhorsepublishing.com
-Joe Kurtenbach, Associate Editor, American Rifleman