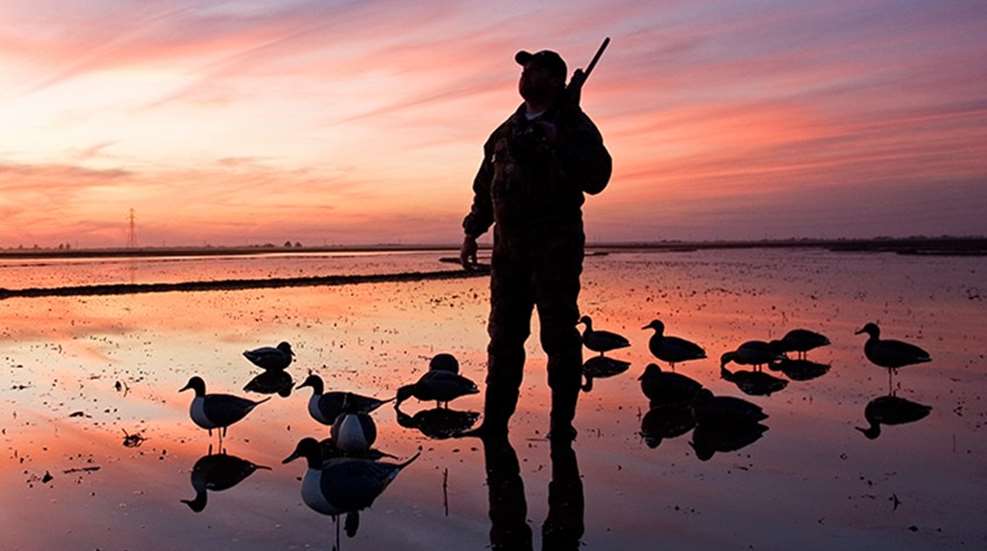 "Technology has given us an unprecedented opportunity to do the same for hunting as we have done for the Second Amendment. We are no longer captive to the hateful, biased, mainstream media."  
                                                            - Wayne LaPierre, NRA Executive Vice President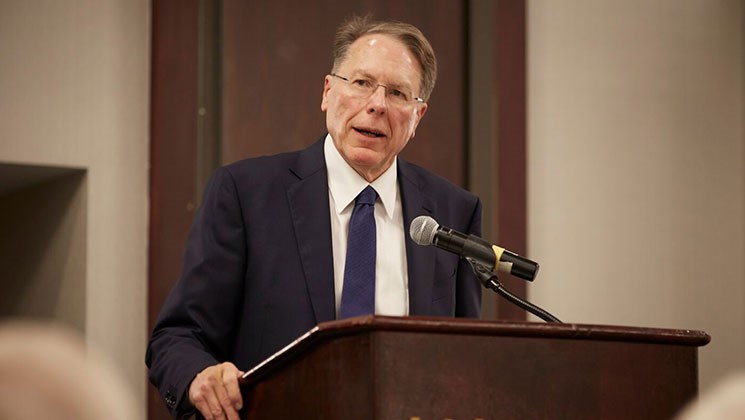 In the 21st century, American hunters are engaged in a culture war with animal welfare extremists who use shame, ridicule and a mob mentality in efforts to exterminate all hunting. As the nation's oldest civil rights organization—and with millions of hunters in its membership ranks—the NRA launched the NRA Hunters' Leadership Forum (HLF) in 2014 to address the cultural, political, demographic and technological challenges to hunting's future. The HLF brings together dedicated hunters who have distinguished themselves as leaders in their professions, communities and in the field as we hunters collectively go on the offense to save the future of hunting and wildlife conservation.
Launch of NRAHLF.ORG
Going far to enhance a broader awareness of the NRA's local, state, national and international efforts on behalf of hunters, in 2016 the NRA HLF established NRAHLF.ORG. The NRA HLF website delivers state, national and international news on hunting issues; exposes the threats to hunting posed by the Humane Society of the United States and its network of smaller-scale extremist groups; and tells the story of hunters, hunting and wildlife conservation—and, just as importantly, where hard-earned hunters' dollars go.
Dispatches Via the NRA HLF Social Media Network
Of course, spreading the word to preserve and grow hunting entails a Herculean effort between the NRA, the HLF, firearm and hunting industry companies, and like-minded hunting and conservation organizations. The NRA HLF went on offense again in 2016 by tapping into social media and launching the NRA HLF Network (HLFN)—a corps of industry companies and like-minded organizations partnering to share NRA HLF Web and social media content across their respective social media platforms. From disseminating news alerts on the anti-hunting front to showcasing the facts on how hunting is the backbone of wildlife conservation worldwide, the HLFN pushes out the same content to all partners at a moment's notice. Thanks to key partnerships, to date the NRA HLF has created a communication network and information exchange that reaches and influences an audience of 25-million-plus hunter-conservationists nationwide!
"When we tell the true story of hunting and wildlife conservation," said NRA EVP Wayne LaPierre, "the American public will come down on our side. We are no longer held hostage by the networks and big news outlets. NRA has developed a communications platform that reaches millions and can go right around the media directly to the American people."
Stepping Up Our Game
We mainstream American hunters clearly have two choices. We either can complain while trying not to offend anti-hunters, even as groups like PETA and HSUS work to indoctrinate our children, or we can become engaged in the fight. And fortunately for American hunters, no one runs a campaign like the NRA, which focuses on three key elements: communication to take control of the conversation; education through NRA's numerous safety and education programs; and activation by getting hunters to respond.
The NRA HLF is co-chaired by NRA First Vice President Richard Childress—member of the NASCAR Hall of Fame and honorary chairman of 2017's National Hunting and Fishing Day—and Melanie Pepper, founding member of the NRA HLF and the NRA Women's Leadership Forum and a past president of the Houston Safari Club. With such heavy hitters in the mix, no wonder the NRA HLF remains proactive. Clearly, NRA leadership is committed to doing whatever it takes to preserve hunting in America.
Need more proof? During the NRA Board of Directors meeting in the fall of 2014, Childress—then chairman of the NRA Board's Hunting, Wildlife and Conservation Committee—recommended that the Board adopt the North American Model of Wildlife Conservation as formal NRA policy. To no one's surprise, the vote was unanimous.
As U.S. President and NRA member Teddy Roosevelt said, "In a civilized and cultivated country, wild animals only continue to exist at all when preserved by sportsmen." A hundred years later the quote holds true. Thanks to American sportsmen and their contributions, in 2016 the U.S. Fish and Wildlife Service reported that $1.1 billion was distributed to state wildlife agencies specifically for conservation, outdoor recreation and job creation through their excise taxes alone. For more modern-day examples, studies by Responsive Management show hunters spend $800 million in licenses each year and voluntarily donate four times more than non-hunters to wildlife conservation.
History shows what happens when lawful hunting comes under attack: Wildlife suffers as funding for habitat restoration and wildlife management disappears. With hunting being challenged as never before, NRA President Alan Cors is the first to say, "We have a collective responsibility to reverse that. If we let it go to the next generation it will be too late."