by
posted on December 27, 2013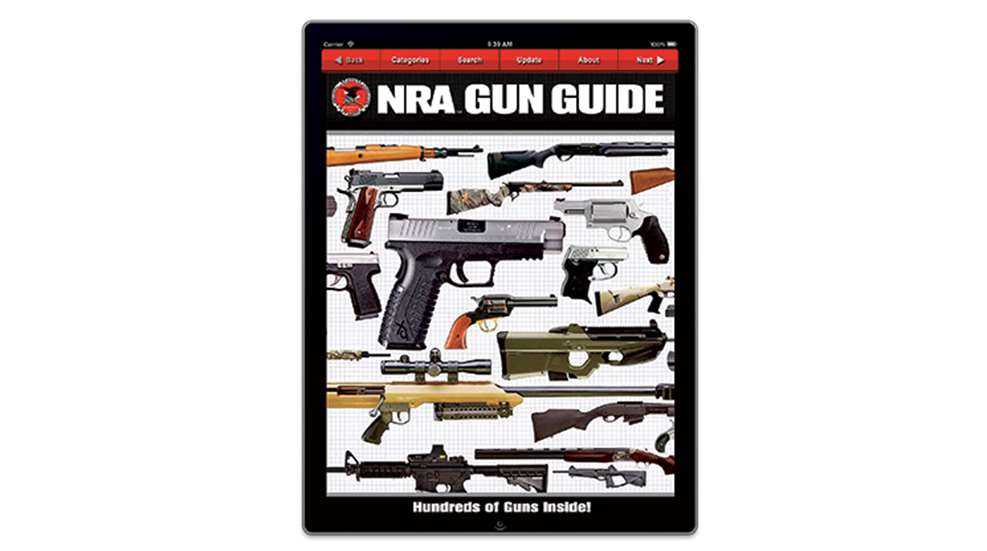 Do you like the idea of being able to call up the specs of multiple firearms on a whim? Looking to win the next debate about calibers and models at the range? If so the "NRA Gun Guide" app is exactly what you've been waiting for.
The iPhone and iPad app retails in the iTunes App Store for just $2.99, and currently has a litany of information on more than 1,000 guns. Best of all, it is constantly updated and new guns are being added regularly. The "NRA Gun Guide" is searchable by gun type, action type, manufacturer, price range and caliber/gauge, making it easy to find out vital info about the rifle in your local gun store or that pistol your buddy is trying to get you to buy at an inflated price.
With an easy-to-follow design, the "NRA Gun Guide" is suitable for all levels of interest in firearms or experience with mobile apps. And, as new content is regularly added, it can only get better.