by
posted on February 13, 2018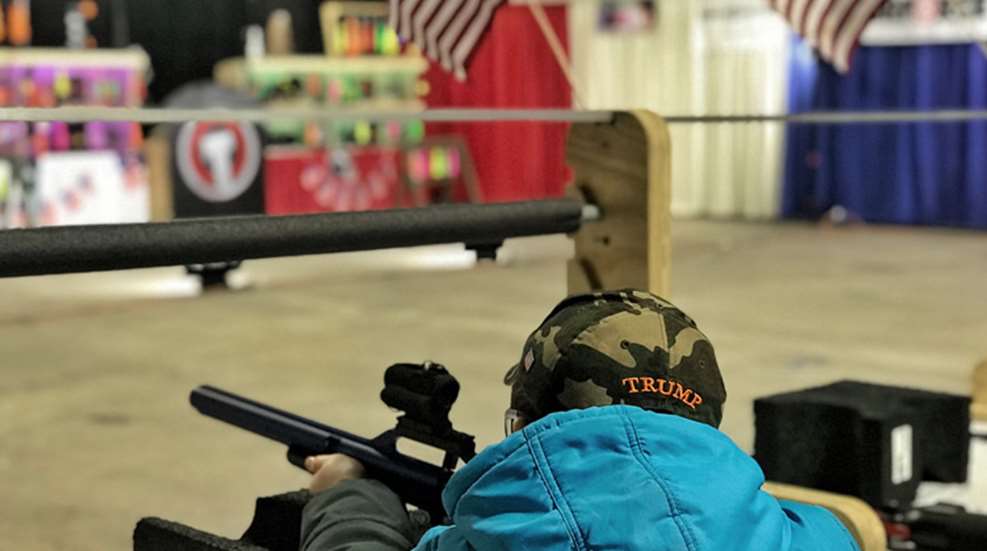 The Great American Outdoor Show is and always has been a family event...and what's a family event without fun activities perfect for every member of your NRA Family? From outdoor gear, to hunting, fishing, firearms, food and everything in between, you are sure to find your niche. But no matter your age, there is a little kid in everyone...and that little kid is sure to appear when you step on the firing line at the NRA Air Gun Range.
The Air Gun Range, tucked in a corner of the Outdoor Lifestyle Hall, was free for all ages. This year, every air gun was a PCP air rifle instead of a combination of break-barrel and PCP, making it easier for everyone to enjoy. There are also Air Venturi compressors on site to keep the carbon tanks full in order to transfer air. It's also very safe too, as you can imagine. There are always range safety officers on the line (one per shooter), and everyone must put safety glasses on before getting to the firing line.
With close to 700 people cycling through the range, you can imagine how popular it was. However, wait times were never long as staff rotated people fairly quickly...but you don't have to feel in a rush either. Once you sit down and put the rifle up to your shoulder, you will feel like a little kid again and not want to leave. I know I did when I stepped up to the firing line to take my turn. It's an endless amount of fun as you can choose which targets you want to shoot, ranging from colorful bottles, to moving paper targets, to knock-down targets. It's definitely a must-do at the show for the entire family.