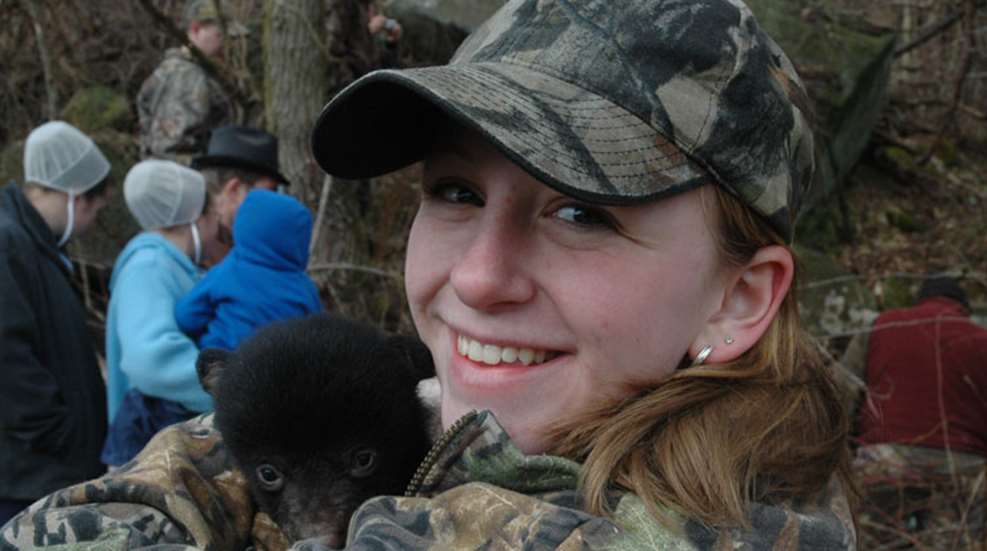 Not many girls my age are lucky enough to have a dad like mine, who had me shooting BB guns at tin cans when I was four years old. I have always been one of the only girls on the rifle range. Many of my fondest memories have something to do with hunting, shooting with my family or participating in competitions. As I became more involved with the shooting sports, I realized many women do not shoot because they do not have a coach to introduce them to the sport. I wanted more women in my hometown to shoot with me—my best friends, my neighbors and especially my mother. This idea stuck with me for quite a while, until I finally decided to take action. In my senior year of high school, I decided that I was the one who was going to have to show these women how to shoot.
I had made my decision, but I didn't know where to start. I did some research, and found many organizations that offer shooting clinics designed specifically for women. When I realized that the National Rifle Association offered a clinic, I knew that it was the best program for me. I contacted the director, Elizabeth Hellmann, and she helped me to start planning. She was very patient and helpful, and eventually I was calling her on a weekly basis to ask her advice. She offered great guidance, and soon I was the clinic director.
I now had an organization to work with, but I was missing one key thing: I needed somewhere to host the event. I had to look no further than the local gun club I have belonged to since I was a kid. When I asked if I could hold the event at Youngwood Sportsmen's Association, not only did I get the club for the day, I also got an army of volunteers to help. The people that had taught me the tricks of the sport were more than willing to help other women learn, too. This became a family project as well, with my parents, my little brother and my boyfriend helping with everything from cooking, to secretarial work, to actual instruction.
After that, everything seemed to fall into place. I borrowed firearms from the Pennsylvania Game Commission. In addition, Wildlife Conservation Officer Joe Stefko and a few of his interns offered great instruction at the .22 smallbore range. The event offered clinics on shotgun shooting, demonstrations of muzzleloaders and pistols, and a Refuse to be a Victim mini-seminar led by A&S pistol range. The event was a total success, with a total of 28 women participating in the clinic. The women loved the day's events, with the only complaint being about the "rustic" bathrooms. The entire project would not have been possible if it had not been for the local businesses that donated time and money and the gun club members who were key in the organization and instruction of the event. My family, neighbors and friends helped with everything imaginable too. I couldn't have asked for more help, support or dedication than I received.
Looking back, I feel that organizing a shooting clinic for women was one of the best things I could have done. I am proud to say that after the clinic, two women took a hunter education course and bought hunting licenses. Many others have informed me that they are having a great time on the range. I had accomplished my goal.
If you are interested in hosting an event like this, or even contemplating it, I encourage you to go for it. Contact your local gun club or national organization like the NRA, and ask if there is interest in such an event for your area. You will find that people are more than willing to help—you just have to ask. The more support you have, the more successful you will be. I highly recommend the NRA program because it is beginner-friendly, and offers options with the types of shooting disciplines that can be offered. It may seem overwhelming at first, but stick with it. Considering the amount of fun I had at the actual event, the amount of work it took to organize it all seems minute. These types of events become addictive—so much so that I am holding another clinic this year, with more disciplines and demonstrations than the last. I am finally able to show women, close friends and family members—even total strangers—how to challenge themselves while learning and developing new skills and enjoying the welcoming atmosphere of the shooting sports.
Editor's Note: NRA's Education and Training division can be found here. For programs specifically tailored to women, click here.