by
posted on July 11, 2022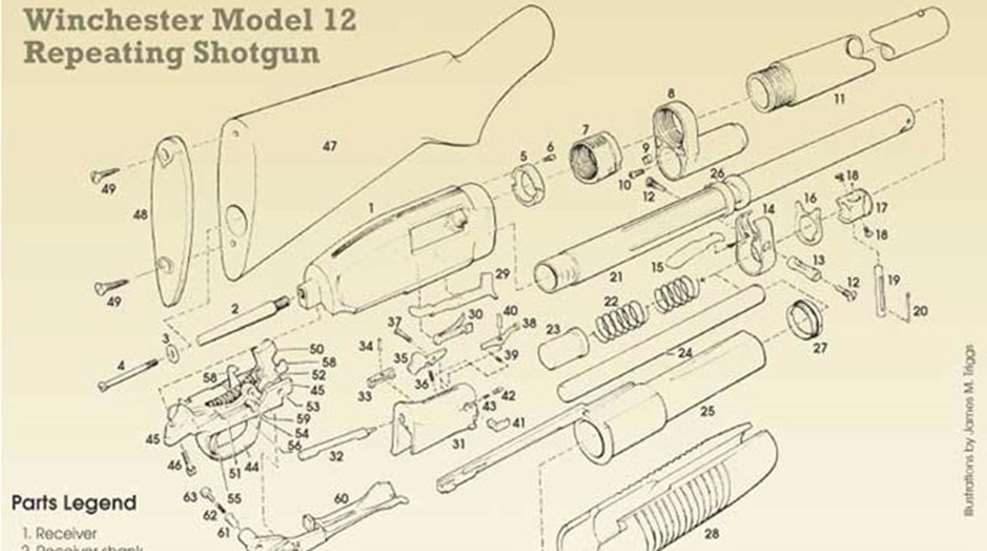 In Part 1 of this series, we discussed the first three aspects of the cycle of operation: firing, unlocking and extraction. Now we'll explain the rest of the story.

Ejection
The empty, fired case or unfired cartridge is thrown clear of the action through the ejection port cut into the receiver by one of two types of ejector:
internal—spring-loaded plunger inside the bolt face
external—located outside the bolt face

Cocking
The rearward motion of the bolt resets the fire-control mechanism by cocking the hammer or striker.

Feeding
As the bolt moves forward, the magazine presents a fresh cartridge into the bolt path. The bolt contacts the base of the presented cartridge, pushing it forward until it has cleared the magazine lips and is released. If the extractor engages the case rim, the feed is "controlled." If it does not, then it is a "push feed" system.

Chambering
The bolt continues its travel, pushing the cartridge fully forward until it seats completely in the chamber of the barrel.

Locking
At the end of its forward movement, the bolt locks securely to the barrel or receiver and the gun is ready to fire the next shot. The cycle of operation then repeats.

Some arms may not go through every step in the cycle above. For example, blowback-operated guns are not locked, so both the locking and unlocking steps are eliminated. Also, in many break-action rifles and shotguns (and some single-shot rifles), when the action is opened, the fired shell is extracted from the chamber, but not ejected. In another instance, some bolt-action rifles cock on closing as the bolt is pushed home, while others cock on opening.