by
posted on March 23, 2015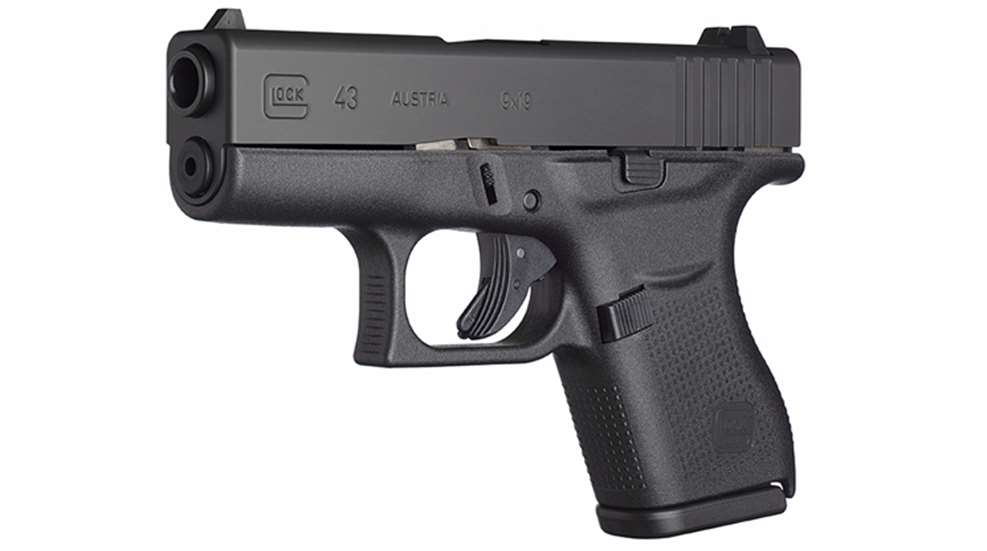 Glock fans can rejoice because the gun they've been waiting for has arrived: the Glock 43. This single stack pistol in 9 mm is the perfect option for concealed carry. Designed specifically with carry in mind, the 43's frame width measures over one inch, with a slide width of .87-inches. The Glock 43 has a length of 6.26 inches, and weighs less than 18 ounces with a capacity of 6+1 rounds.
"The G43 is the most exciting product release to date because it addresses a variety of issues that many shooters face with pistols in the concealed carry category," stated GLOCK, Inc., VP Josh Dorsey. "It will be the pistol of choice for law enforcement and civilians. The G43 sets a new standard for concealed carry pistols."
The G43 will debut at the NRA Annual Meeting, April 10-12, 2015, in Nashville, Tenn., at the GLOCK booth (#633). Shipments of the product will begin directly following the convention.