by
posted on May 30, 2017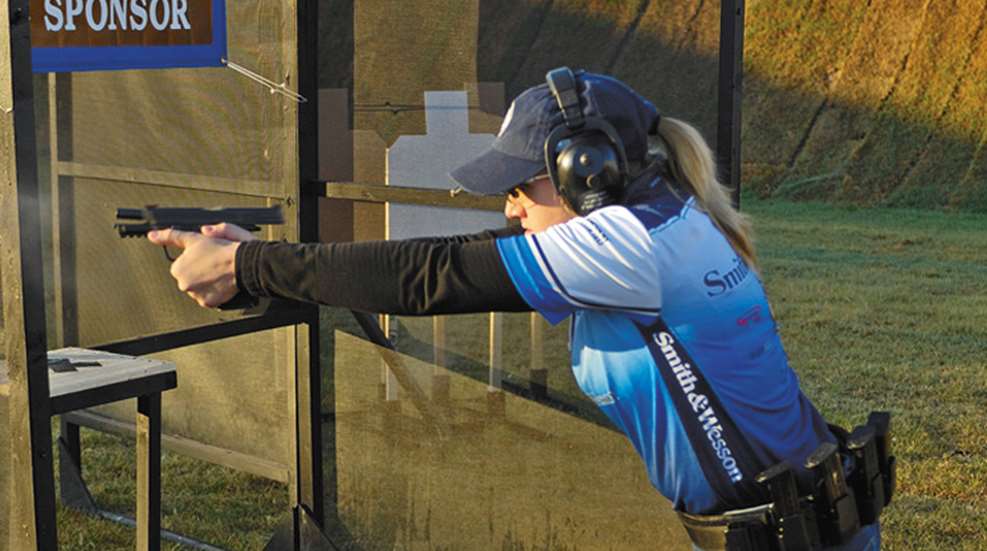 Julie Golob: Former U.S. Army athlete of the year, Golob has won nine World, 16 U.S. National, and over 70 championship titles in State, Regional and International action shooting competitions.
"Being in the 'zone' is when everything lines up perfectly and you perform at your peak. Getting into this zone every time you compete is probably one of the biggest challenges for any athlete. The first thing to understand is that you will not be able to get into that state of mind every time you shoot. It is important not to place additional pressure on yourself if you aren't in that mental 'place.' Being in the zone is a goal, but even if you aren't there, you can still perform very well.
"Ideally, you want to eliminate the distractions that you can control. I make checklists so I don't forget any important equipment. I also make sure I have all the specificdetails I need so that I am prepared to compete when I arrive at the range. Good preparation helps set the stage for peak performance. I also try to establish a routine and repeat it. Thinking back to the times when everything just clicked for you, did you do anything different? If so, you might want to add that to your routine.
"When I find myself distracted, I try to focus on the positive aspects of what I am doing. It's amazing how easy it is to dwell on a bad shot. It's important to be able to evaluate a negative performance, but I find I am able to recover much more quickly by being proactive. If I have a bad shot or don't complete a course-of-fire the way I want to, I try to analyze what I did wrong. Maybe my grip was off or I didn't focus on smooth trigger control. After taking enough time to evaluate the problem, I move forward and apply, what I know from my training, will correct the issue. Again, don't dwell on the negative. It only increases the odds of performing poorly. It's also important to remember the fun aspect of shooting. You can make the best of even the worst day at the range. It's possible to be passionate about your shooting performance, while still enjoying the journey to reach your goals."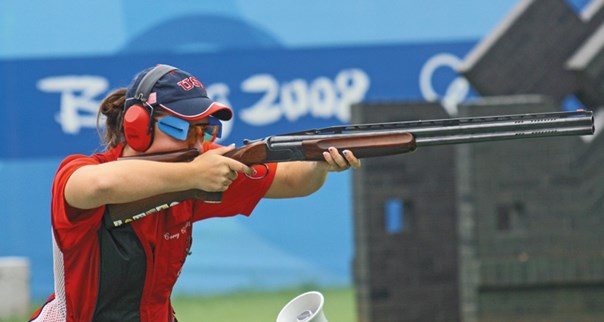 Cory Cogdell: A member of the USA National Shooting Team from 2006-2009 for International Trapshooting, Cogdell's awards include 2008 Olympic Bronze Medalist, 2008 Olympic Selection Match Gold Medalist and 2006 World Cup Bronze Medalist.
"When I find myself becoming distracted or having negative thoughts during a match, I remind myself that my thoughts are like waves-I can't control them but I can surf them. When I get distracted, I remind myself to recognize that it is simply just a thought and it does not need to have an effect on my performance. That enables me to process the thought, then push the thought out of my mind and refocus my attention on my performance."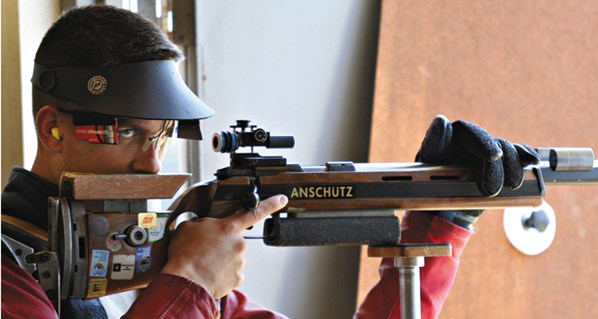 Jason Parker: A member of the Army Marksmanship Unit, Parker is a two-time U.S. Olympian and 2008 U.S. Olympic Team Member in Men's 10m Air Rifle and Men's 3-Position Rifle with 10 more medals in national and international competitions.
"When you are competing and everything clicks, athletes call this 'in the zone.' It is very easy to shoot when everything is going perfectly. In big matches, it can be more difficult to get into this state of mind because of the pressures that you put on yourself. The best way to shoot through the times during the match when things are not flowing starts months or years before the competition begins-by developing a pre-shot routine.
"The pre-shot routine I develop in practice is something I can take with me anywhere. It gets me through the toughest and most exciting times of any competition. It also gives me a sense of familiarity and the confidence I need to execute a good shot. I go through the same routine for every single shot, whether in practice or a match. I use it at the beginning of the match when I am feeling match pressure, or when I'm working on a world record score, or during the finals. I even use it to get back on track on the toughest days when the results aren't what I expected.
"My pre-shot routine starts after the recoil of the previous shot. It's the way I load the rifle, rest between shots, build my position, obtain proper sight alignment and trigger finger placement.
"I can 're-set' at any point during the match by relying on my pre-shot routine. It helps me stay focused and ready for the next shot, whatever the situation might be. If I feel the need to rest during the competition, I take a short break while staying in position. Then, when I'm ready, I get right back into the match by following my routine. It is very rare that I make it through a whole match while I am 'in the zone,' so it is very important to have a way to recover. The pre-shot routine is the best way that I found to finish the match when it counts."
Chip Lohman is the managing editor of Shooting Sports USA, a digital magazine. Sign up to receive it for free here.