by
posted on August 17, 2018
If you've been reading NRA Family, you already have some good common-sense ideas about encountering critters in the wild. You know not to take selfies with the bison. You're fully aware it's a good idea to steer clear of bears. And you've got a good, sensible plan for a snake encounter. However, as these four videos prove, there are other animals that you may encounter on your daily bike ride, your hunting trip or even your workplace that might give you a surprise. This Fun Friday, let's check out four critters that may have plenty of chill, but definitely have zero fear.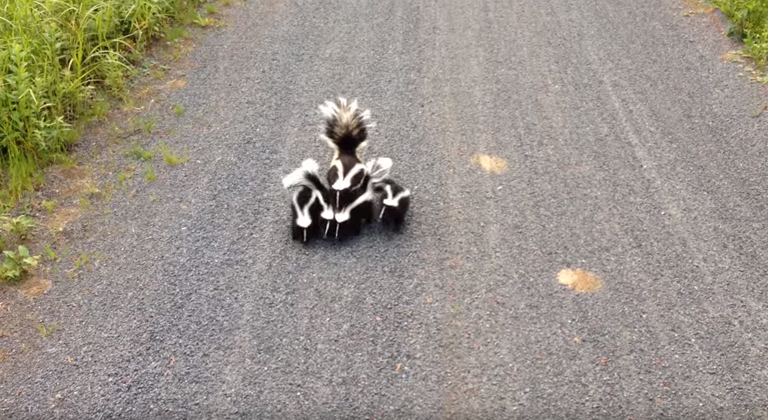 1. La Belle Femme Sans Merci

A French bicyclist recently came across this lady skunk and her little brood. You really have to admire the videographer's sang-froid in holding still as they inspect his tires and shoes...as well as the charming French accents on these little moufettes. Click here to experience the stripey adventure.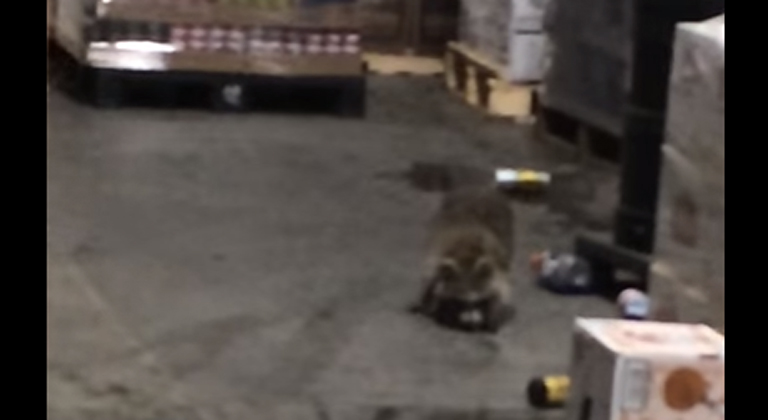 2. How Dry I Am (Hic!)

When the employees of this warehouse came in to work one morning, they encountered an unexpected sleepover guest...an apparently inebriated raccoon. Although the warehouse does store alcoholic beverages (and some are visibly overturned in the video), the employees would do well to steer well clear of this critter. The stumbling gait and apparent lack of fear could just as easily be caused by rabies. Is this masked bandit dry because he ran out of beer, or hydrophobia? Click here to watch and be the judge!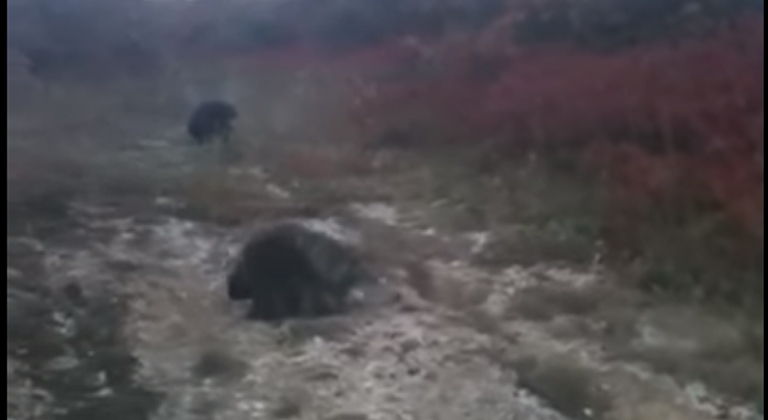 3. Feeling a Little Prickly

Most hunters heading out in the early morning know they need to be cautious and use a headlamp or flashlight. Most of the time, that's just to avoid pitfalls, tree branches determined to aim for the eyes and thorns eager to help you tarry a while. Most of the time, any animals you may encounter make themselves scarce long before you are even aware they were there. One notable exception: the porcupine. As you can see from this particular video, not only do they have no fear...they're also in no particular hurry to get out of your way.