by
posted on May 29, 2020
If your NRA Family is in the mood for some weekend fun, may we suggest some cool and family-friendly entertainment starring famous families who hunt and shoot together? Whether you're interested in how hunting families introduce their kids to the outdoors, or how an entire clan can rack up win after win in competitive-shooting events, there's something fascinating on right now. Best of all, they're free to watch and can be streamed to your favorite mobile device, so there's no need to stay cooped up inside to watch them!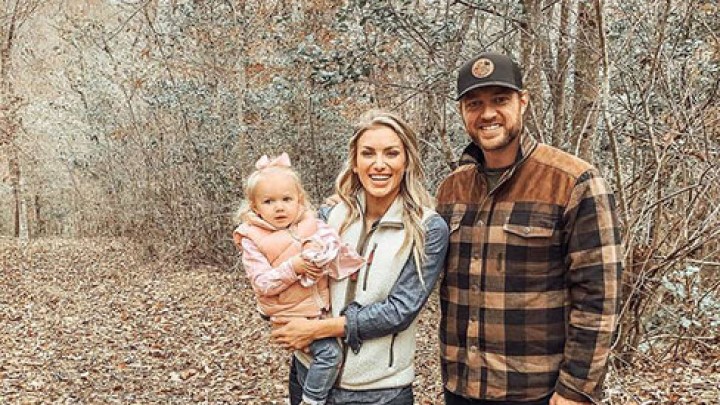 Eva Shockey's My Outdoor Family 

Ever heard of MyOutdoorTV (MOTV)? It's a streaming service from Outdoor Sportsman Group that features favorite Outdoor Channel, Sportsman Channel, World Fishing Network, Sportsman Channel Canada television shows, the entire Hunters Video library and exclusive Major League Fishing content, as well as exclusive MOTV Originals. Right now, MOTV has My Outdoor Family, featuring outdoor industry ambassador, author, huntress and entrepreneur Eva Shockey and her family. The first season offers six episodes where viewers learn more about Eva's lifestyle with her husband, Tim, and toddler, Leni-Bow.
Eva Shockey has a best-selling book, major endorsement deals and more than one million eager followers on social media. Her message is simple:Sshe promotes living a family-focused outdoor lifestyle. However, behind the scenes, Eva's life is anything but simple. Her husband, Tim, recently gave up his hockey career to start a new job in the city. With their young daughter, Leni-Bow, they learn and grow as a family in modern day suburbia. Wanna watch? MOTV offers free episodes of content for fans to watch without a subscription. For more on MyOutdoorTV, visit: www.motv.com.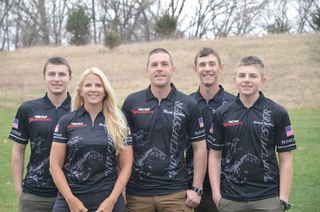 The Yackley 5 Short Film
As members of Team Winchester, the Yackley family — Becky, Mark, Tim, Sean, Andrew — have made a name for themselves by competing at events around the globe, but they're also dedicated to sharing their expertise through educational content. (Becky Yackley has a regular column on our sister publication, NRA Women--you should check it out!) Winchester Ammunition has just announced the release of The Yackley 5 short film, a high-end production featuring this remarkable clan.

"This film truly captures our lifestyle and commitment to the shooting sports. It's an activity that is loaded with opportunities to build a tight-knit family," said Becky Yackley. "We are honored to represent a legendary brand like Winchester."

Winchester adds The Yackley 5 to an award-winning list of productions including films such as: The Rabbit Hunter, Mantle of Shells, Milestones, NILO and The Veteran, as well as branded TV and online series that include Winchester Legends, Winchester Deadly Passion with Melissa Bachman, Winchester World of Whitetail and Winchester Life. 

Curious to see how the Yackleys make it all work? Click here to watch the film!