by
posted on February 27, 2020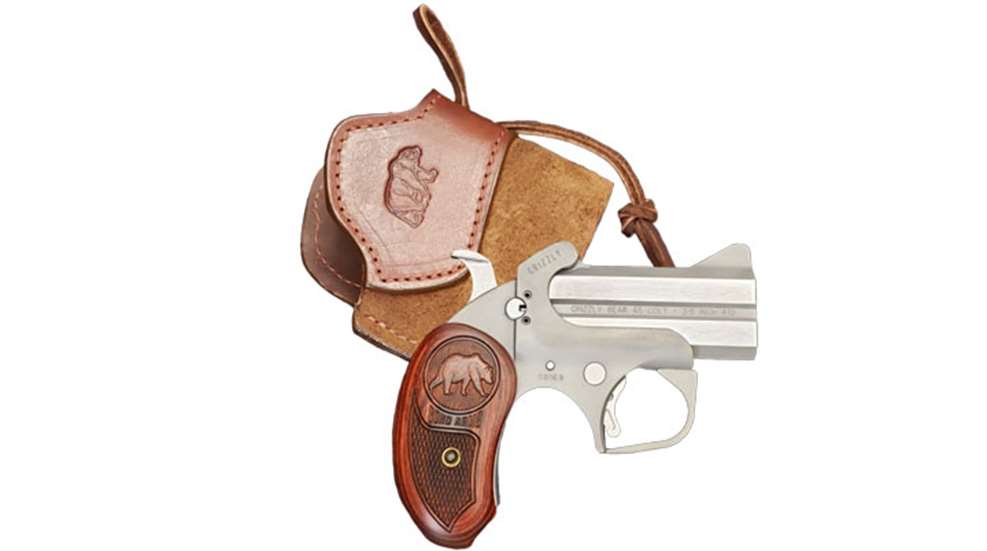 Last year, Bond Arms fans greeted the Texas company's Rough Series, which are single-shot handguns manufactured to the same functional quality as Bond Arms' pricier lines, but with a charming "rough" cosmetic finish that allows Bond to sell these compact personal-protection pistols at a fraction of the cost. Today, we've learned that there's a new addition to the Rough Series called the Grizzly, and it's an even tougher customer than its big brothers. Instead of just one barrel with one shot, the Grizzly features two barrels, both chambered in .45 Long Colt and 2½-inch .410-bore shotshells. Both of these chamberings are absolutely devastating rounds for use in close-quarters self-defense situations, all tucked into a tiny frame with an overall length of just 5 inches, just right for a pocket holster.

Although the Grizzly could be interpreted as a "no-frills" handgun, given its rough finish, but the way that Bond processes its Rough Series really makes the guns uniquely individual--swirly tool marks on the barrels, tiny casting imperfections and rough areas--in a way that most modern arms just aren't. Make no mistake, the guns are deburred so there are no sharp edges and bead-blasted. What's more, the Grizzly comes with gorgeous rosewood grips engraved with grizzly bear artwork, the Bond Arms name and a checkered panel. It also comes with a matching leather holster embossed with a grizzly bear.

The Grizzly has a blade front sight and fixed rear sight mounted directly on its 3-inch barrels, but it's compatible with all standard Bond Arms barrels. It features a patented rebounding hammer, retracting firing pins and a cross-bolt safety, and the cammed locking lever is spring loaded. 

The best part is the price--just $377 to put a grizzly in your pocket! For more information, please visit www.bondarms.com.