by
posted on October 7, 2015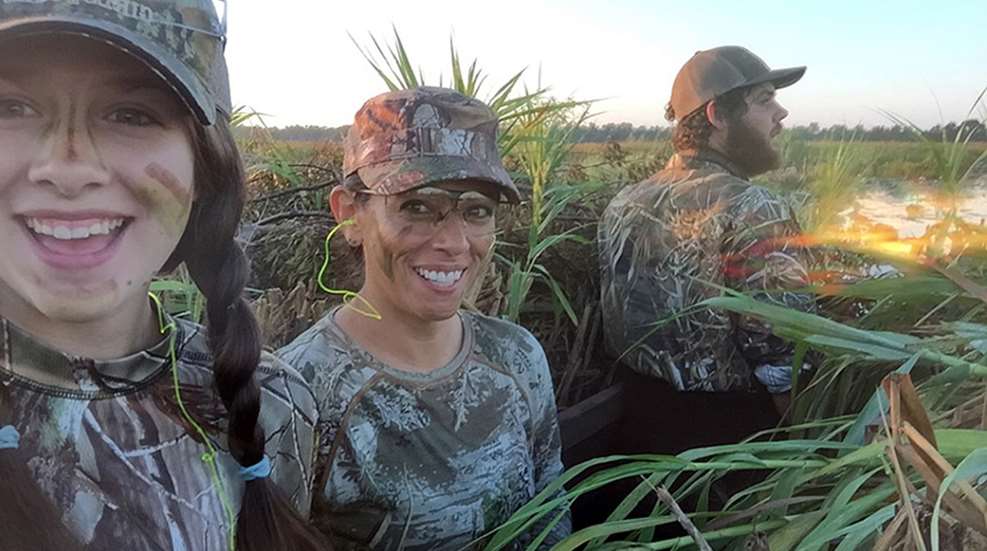 I took it as a serious responsibility when I learned I was going to become a mother. I knew I had to do my very best to take care of the new little person I was bringing into the world—feed, clothe, provide shelter and so on. Yet, one of the most fun aspects of parenting has been putting food on the table.

How the hunting tradition begins
It began with a toddler tagging along on grouse hunts. She'd cheer when I knocked birds down, and then help me breast out and cook them for dinner.
I remember her giant, proud smile when she went fishing and brought home a trout. She never stopped smiling as she provided dinner for me. Those good times in the field and at the dinner table transpired into her first hunts.
A child's first hunts
We reside in Colorado where youth hunters cannot pursue big game until they reach 12 years old, leaving small game and birds for them to hunt. My daughter signed up for hunter safety class and received her Hunter Education Certificate at the age of seven. We headed out to hunt grouse, turkey, ducks and geese.
When you take a child hunting, each hunt affords a different challenge. It takes patience, focus and an eye for your child's limitations. It also offers delicious rewards for those who are safe, persistent and good shooters. Needless to say, we've not had a problem putting food on the table.
Fun hunts for youth shooters
Fast forward to my now 16-year-old-daughter and I, and you'll see we travel the world to pursue many types of game. One of our favorite hunts is that of the mini F-14s, aka teal.
Each year we make a trek to Lake Arthur, Louisiana, for a "Girl's Hunt Out" put on by Becky Lou Outdoors. We choose to drive because any smart mom knows a long road trip means bonding time, plus we get to see areas of the country we would otherwise flown over and never knew existed.
'Ten Tenacious Teal Hunting Women" attended this year's hunt. It's a wonderful experience to go on a group hunt because of the diversity of the attendees. This group ranged in age from baby boomers to generation…is it Z that my daughter's in? In summation, women of all ages were on-site at the L'Banca Albergo hotel.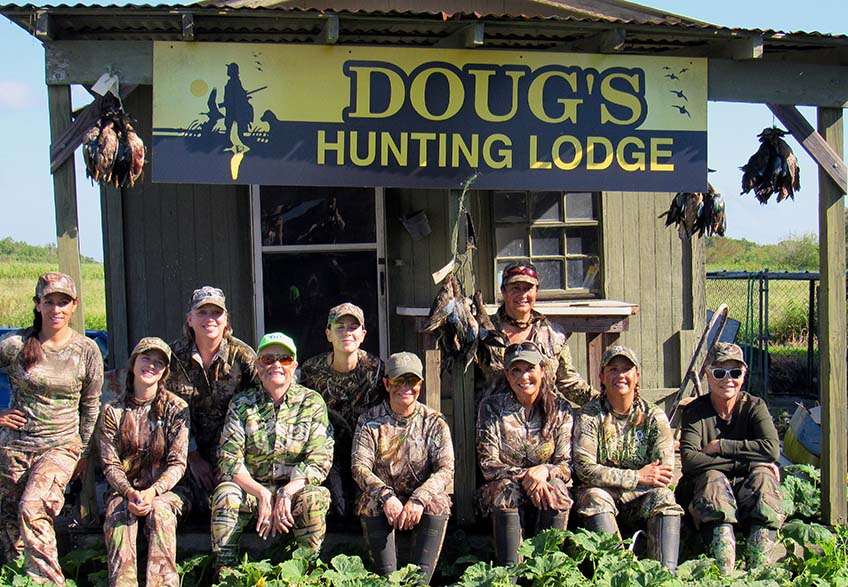 We met with entrepreneurs, publishers, public officials and realtors. Are there any better mentors for a young lady?
Introducing your child to good mentors is important, but I want to focus on the hunt. We headed to Doug's Hunting Lodge, were introduced to our guides and before we knew it we were loaded on boats, and heading out into the marsh.
As I mentioned, we've attended this hunt before. The guides at Doug's are fabulous and give their full attention to safety and teaching hunters how to behave in a duck blind, in the marsh.
The duck blind is a great place to learn about wildlife, insects, plants and whomever you happen to be standing next to for the next three hours. Because of this close proximity, it's also a terrific place for teaching. Use your waiting time to educate a beginner about safety, how to properly hold, rest, swing, shoot and store a shotgun.
After a morning safety briefing, a watchful guide will keep an eye out for the swift maneuvering teal. The birds fly so quickly, you can sometimes hear them coming before they're actually in your field of view. No matter your age, it's exciting to hear the swooshing sound as they bank a turn…and when you hear it, you freeze.
The guide whispers, "Here they come."
He calls to them. In formation, they swiftly dart left, then up. He says, "Wait for 'em..." He calls again and the formation turns toward the blind. They bank to the right and then, "GET 'EM!"
"BANG! BANG! BANG!"
If you're a good shooter, birds drop as quickly as the flock darted in.
I remember my daughter's first teal that hit the water. Her eyes beamed. She'd been hunting ducks for several years prior, but teal offers a challenge because of their fighter-jet-like maneuvers. When she knocked one out of the air, she was so excited and ready for more!
Take a child hunting

If you have an opportunity to head to the duck blinds, this season, take a day to bring a youngster. I find it's helpful to either have a guide or another responsible adult along on a duck hunt. With an adult on either side of the new hunter, you can adequately monitor the swing of the gun, the action of the safety and other activities. Before you know it, your child will be hooked and you'll have a boatload of duck for dinner.