The 2016 Osceola Turkey Youth Hunt pulled in hunters from Virginia to Alabama to chase down the notorious Osceola Turkey. The Youth Hunt was hosted by Osceola Outdoors on their gorgeous 12,000-acre ranch in Okeechobee, Florida.

On February 27th 13-year-old Jackson Rickwalder from Virginia, son of the Senior Web Developer for NRA Publications, Tom Rickwalder, shot himself a gobbler from 22 yards away. Jackson was clad in NOMAD camo, equipped with a Remington V3 12-gauge shotgun and guided by Jason Hart—the turkey didn't stand a chance.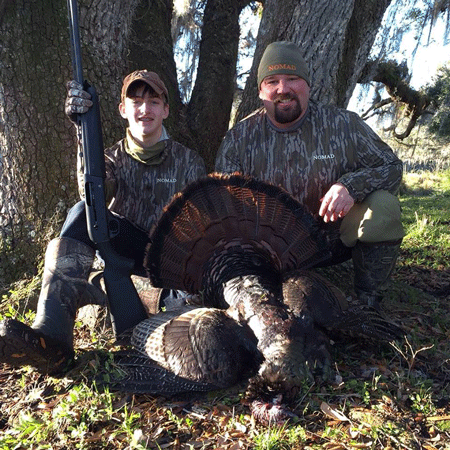 One day later at the 2016 Osceola Turkey Youth Hunt, Emily Fink from Alabama shot her turkey. The 10-year-old huntress nailed the bird from 22 yards out using a Remington 11-87 Sportsman Camo shotgun loaded with Remington Nitro Turkey 20-gauge rounds. She was guided by Osceola Outdoors founder Mike Tussey and Jason Hart.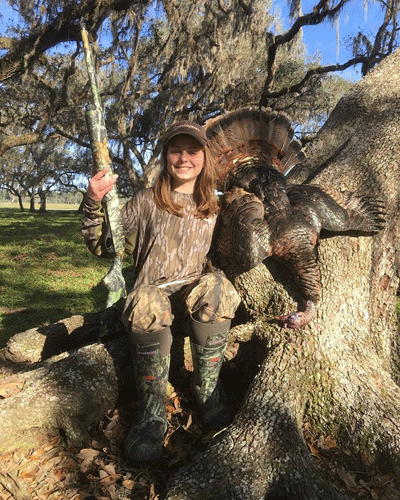 Great hunt, Jackson and Emily! We hope those tail feathers look good on your wall.