by
posted on October 24, 2019
They came. They saw. They shattered. Within a few hours of starting, a team of five shooters – four teenagers and CZ-USA's shotgun product manager Dave Miller – broke the Guinness World Record of 4,602 clays in a 12-hour period. Twelve hours later, at 10:12 p.m., the team had broken 14,167 clays – as witnessed by two adjudicators from Guinness World Records.
CZ-USA hosted the event at the Powder Creek Shooting Park in Lenexa, Kansas. The company created a day that few involved will ever forget, set on October 12 (10-12) to introduce its new semi-auto hunting workhorse, the CZ 1012 shotgun in 12 gauge. Robust partnerships from the following companies set up the scenario for a cannot-fail event: Aguila Ammo (donating at least 20,000 shells), MEC Outdoors (400E Chandelle clay target machines), White Flyer Targets, Wild Hare Shooting Gear, Scholastic Clay Target Program, Amateur Trapshooting Association (ATA), Risher Fitness Equipment and Powder Creek Shooting Park.
CZ used a two-part process to choose two young men and two young women from a large pool of youth competition shooters across the country this past summer. Athletes had to shoot a 50-target clay shooting challenge at either the SCTP Nationals or the AIM/Grand American for half of the score. The other 50 percent came from an essay, based on why the athlete deserved to be on this team. There were more than 280 entries.
The team set up in a line on individual moveable platforms, approximately 30 yards away from a wall in front of 10 MEC Outdoors throwers (each shooter had two dedicated machines that held 400 clays each). There were several back-up machines onsite, as well. After calling release of the clays, each shooter shot at four targets – thrown two at a time, twice, in an arc. If a shooter had to leave the line, he or she would not be able to return to the challenge. The 12-hour schedule included short breaks throughout the day, with snacks and drinks. More than 30 volunteers from the company and local shooting club aided in keeping the event flowing smoothly.
The Team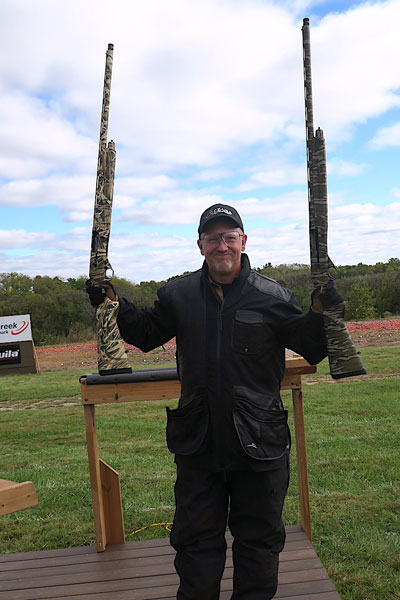 Dave Miller
Not only is Dave the shotgun product manager, but also he organizes special events for CZ-USA. The evening before the event, he sat down with some members of the press and talked about the importance of the occasion and his team. "I could have chosen four guys from home who never miss a target … and for what? With this event, we are showing to SCTP and AIM that we respect what they do. For these four kids, this will change their lives forever. …I'm just happy to be the guy who helped to provide that."  
Dave elaborated, "I was trying to find a way to break a record that meant something. All these people and companies that have supported CZ and me, I'm humbled by their participating and their ability to help. We've been working on this for over 10 months."
Dave set a Guinness World Record in May 2015 for the most sporting clay targets shot in one hour (3653 targets). He brings an impressive resume of championships and certifications, and is routinely featured on CZ-USA's "Gun Dog TV."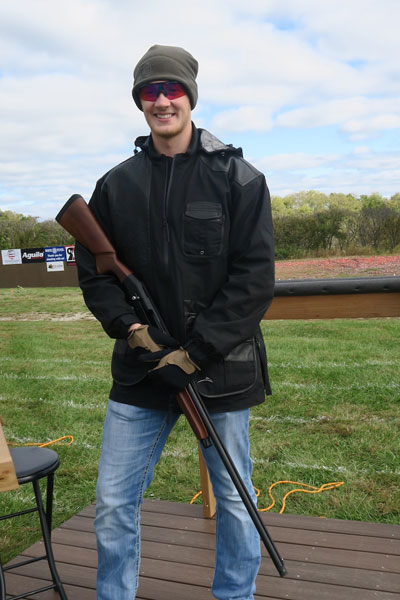 Levi Henrichs
Nineteen-year-old Levi Henrichs hails from Sibley, Iowa, attends Northwest Iowa Community College and shoots on its trap team. He talked to us about how he and his father set up a shooting team as a freshman in high school, with 30 kids on the team out of a school of 500 – including 7th and 8th grades. As a sophomore in high school, Levi earned an NRA Level 1 coaching qualification, and started working with new shooters. Levi works construction to support his shooting, and hopes to compete for an Olympic berth someday. "I believe the reason I'm here is because I've done everything I can to get here … I work out, I eat clean and I work my butt off to get the money to pay for this stuff." He is attending college to be a design engineer, and would love to work in the gun industry someday. Already, he's working for a company that makes triggers and other firearm parts.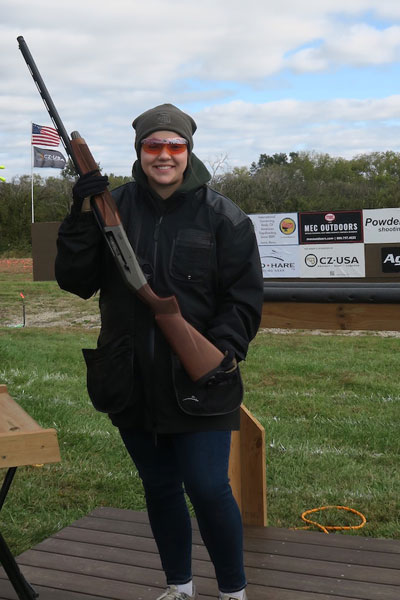 Jessica Strasser
Jessica Strasser has been shooting competitively for five years. At age 17, this Waterford, Wisconsin, teen started hunting pheasants and waterfowl with her family. Her relatives started a shooting team at her school, where she began shooting the clay sports. "I wasn't very good, but it's just something I wanted to keep doing. … All of the coaches are parent volunteers and they said, 'Keep going! You can do this!' And that kept me want to keep going and breaking more targets." Jessica has earned a long list of shooting awards at local, state and national levels and wants to further her shooting career in college someday. When she's not shooting, she can be found volunteering at her church for programs and at the local VFW.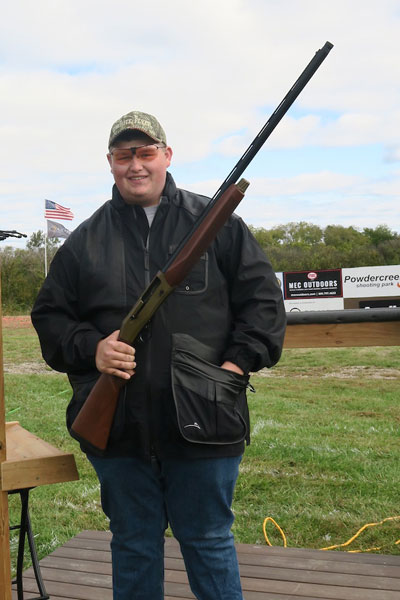 Weston Zolck
Weston Zolck grew up deer hunting in the Herman, Nebraska, area. Family and friends started coaching him in trap when he was in the 6th grade. He is now 19, and a sophomore at Iowa Western Community College majoring in business. He also competes on the school shooting team, in national competitions and in his spare time, coaches younger shooters. "One thing that I've learned is that golf is huge for a mental game, so if you can look up some videos and articles on the mental game of golf, it will help." He stressed the adult aspect of the shooting sports, where youth must rely on adults to buy their equipment (guns and ammo), and to teach respect required for the safety aspects of the sport. "Growing up, I wasn't confident, but the coach at my college recruited not only to shoot, but also to help coach some of the teammates. … Being able to be competitive, without being aggressive, is something I really like about the shooting sports."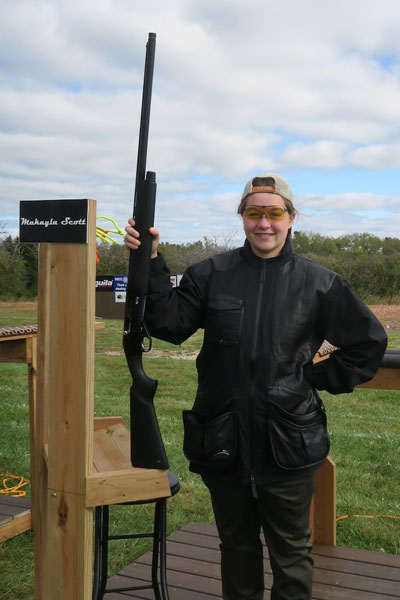 Makayla Scott
The youngest qualifier at 16, Makayla Scott brings her West Virginia can-do attitude to the shooting sports. Makayla had tried all the "ball sports," and nothing fit. Her brother invited her to try the shooting sports at age 13 through a local 4-H club, and three years later, she is a Team CZ-USA shooting ambassador and a contender in the world of junior clays, including being the first West Virginian girl to qualify for the Junior Olympics in 2018. "After that, and when it clicked for me, my life changed," said Makayla. She started entering tournaments and making friends. She hopes to attend college on a shooting scholarship.
During the competition, the guns ran strong. Each competitor had six guns at his or her disposal. In fact, Wes shot one model throughout the day! Want to learn more about the guns they used? Click here: CZ 1012.