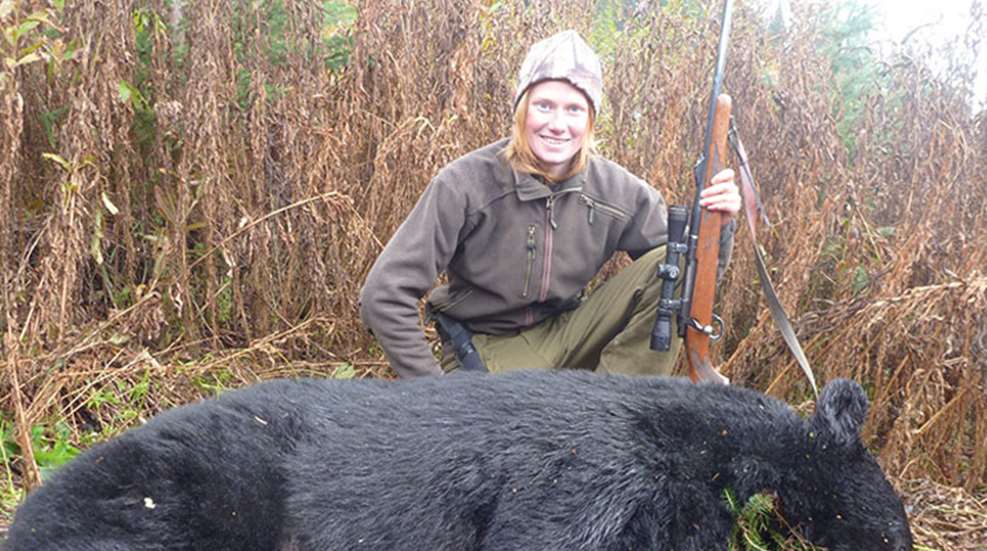 This year, after nine months of competition, Erika Bergmark was crowned 2015's Extreme Huntress. This 24-year-old resident of a small town in Sweden is an avid and passionate hunter-sometimes logging over 150 days per year in the field. Bergmark reloads her own ammo and built her own shooting range so she can properly hone her rifle skills. If you're interested in joining the competition for the 2016 title, now's your chance.
This April 15th is the deadline to enter the 2016 Extreme Huntress Challenge. Now in its seventh year, this one-of-a-kind competition continues to set the bar for serious outdoors women, while at the same time providing positive role models for women who are new to hunting, shooting and other traditional outdoor sports.
Women who wish to enter the competition should submit a 500-word essay describing why they are the most hardcore Extreme Huntress. The essay, and up to two low-resolution jpeg photos, must be submitted online by April 15, 2015 at 11:59 pm MST. The online entry form, along with the official competition rules, can be found at http://www.extremehuntress.com.
A panel of five celebrity judges, including current the 2015 winner, Erika Bergmark, Olivia Nalos Opre, Brittany Boddington, Larry Weishuhn and Melissa Bachman, will score the entries to determine the top twenty essays. From May 1 through June 1, 2015, the public will vote online to determine which six women will compete in the head-to-head hunting and outdoor skills competition at the famed 777 Ranch in Hondo, Texas.
The head-to-head competition will test the semi-finalists' physical fitness, shooting, tracking and hunting skills. Tahoe Films, Ltd. will produce 13 exciting weekly episodes to be aired this fall on ExtremeHuntress.com. Once again, the public will be invited to watch the episodes then vote for their favorite Extreme Huntress online or on the Extreme Huntress app.
The 2016 Extreme Huntress will have the greatest combined score in the outdoor skills competition, the judges' scores and the online votes. The Extreme Huntress winner will be announced at the Dallas Safari Club annual convention in January 2016.