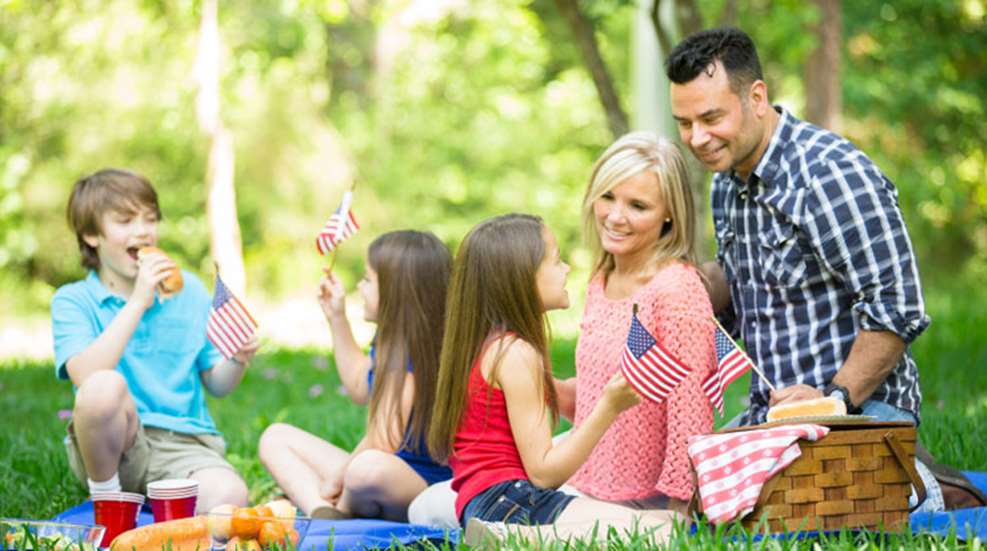 One of the most remarkable aspects of the American gun-owning population is what a widely diverse lot we are. We're represented across race, age, gender and socio-economic lines…in fact, it frequently seems that the only common denominator is that we support the Second Amendment. That's terrific, but we should all have one other thing in common: membership in the National Rifle Association. There are probably as many reasons to join the NRA as there are NRA Members, but here are the top five.
1. We'll keep you in the know with all the news you need.
Free with your membership is a subscription to your choice of four monthly magazines: America's First Freedom, American Hunter, American Rifleman or our newest NRA Official Journal, Shooting Illustrated. Although each individual title is designed to appeal to different interests, they all feature detailed firearm reviews, world-class photography, expert outdoor and shooting advice and in-depth reporting on the latest Second Amendment-related news.
2. We offer valuable discounts on things you want.
Becoming a member will allow you access to exclusive member-only discounts on all kinds of products and services. 
3. We're the voice of experience in all things firearms-related.
The NRA was founded almost 145 years ago, in 1871, by two Union Army veterans who were dismayed at the lack of marksmanship their troops displayed. In all that time since, our mission has been to teach people the safe and effective use of firearms. The NRA is a name that generation after generation has trusted to provide the practical, real-world advice you need. We offer training courses in gun safety, gun handling, self-defense and home safety in locations all around the country. Additionally, through NRA Outdoors, we evaluate and guarantee shooting schools and hunting outfitters worldwide. 
4. Your membership is a free pass to awesome NRA events.
Each year, the NRA puts on two incredible multi-day events: the NRA Annual Meetings & Exhibits (NRAAM) and the Great American Outdoor Show (GAOS). The NRAAM is held each year in a different American city—this year, it will be in Louisville, Kentucky—over the course of a weekend in the spring, and it regularly attracts 70 to 90,000 visitors. GAOS is a relatively recent addition to the NRA events schedule, and it's held each February in Harrisburg, Pennsylvania. Both feature hundreds of exhibitors, concerts, seminars, celebrity appearances and other once-in-a-lifetime events. Best of all? Exhibit hall admission is free for NRA Members.
5. Lastly, and most importantly: You'll add your voice to the chorus of support for the Second Amendment.
The NRA is widely known as one of the most effective issue advocacy organizations in the United States, and there's a reason for that. Well, more precisely, there are five million reasons for that: our Members. Each time a citizen chooses to stand with the NRA, they're no longer a lone voice—they're part of a chorus too big to ever be ignored. Please come join your friends here at Freedom's Safest Place.  
Click here to join the NRA! It only takes a minute, and it's more affordable than you think. Already a member? Why not e-mail this article to a friend?