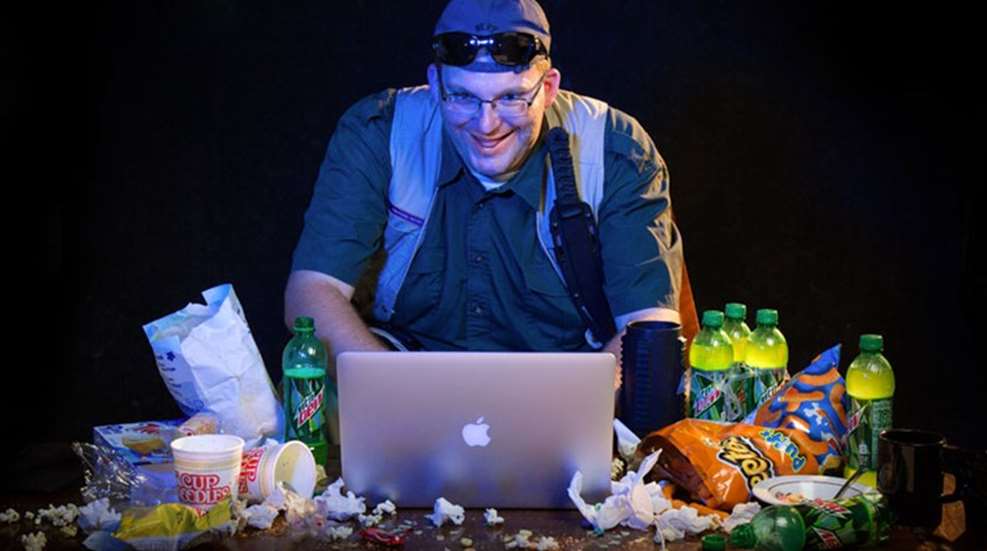 Due to handed-down stories and the movies, there have always been a lot of myths floating around about personal defense. Aside from the movies, people just tend to get reckless with the truth when they are telling about their adventures, adventures of associates, and adventures that they're heard about. I guess it is human nature and there is not much that we can do about it. But I'm here to tell you that many of these personal defense myths can get people hurt, or get them in big trouble. Here, in no special order, are four personal defense myths that just won't die. I've heard them all of my life and they just don't seem to ever go away.
1. WOMEN NEED SMALL GUNS AND LIGHT CALIBERS!
I don't want to hurt anyone's feelings, or challenge their manhood, but the fact is that a woman can shoot any handgun that a man can. All you have to do is observe just about any professional defensive school to see the ladies clean their targets with their .45 ACP autos. Or attend an IDPA match and watch the fairer sex rock & roll with .45's, .40 S&W's, and 9mm's. I even know one 100-pound woman who hunts successfully with a .454 Casull revolver.
Women don't need tiny pink guns in .25 or .32 caliber. What they need is the same thing that we men need—professional training and the most powerful handgun that they can shoot quickly and accurately. Guys might best refrain from shopping guns for the little lady and, instead, take her to a shooting range, let her shoot a number of good guns, and pick what she likes best. You'd just be amazed at the positive results.
2. IF YOU HAVE TO SHOOT THEM OUTSIDE, DRAG THEM INSIDE BEFORE YOU CALL THE COPS!
This one has been around since the days of flintlocks, at least. The presumption is that it is somehow illegal to shoot someone outside your home, but everything is okay if the criminal is inside your home. In personal defense, the question is, "were you justifiably in fear for your life and were your actions reasonable?" Any law-enforcement officer worth their salt will know within five minutes of their arrival if you have lied to them about the actual location of the incident. And, if you are lying about that, you may be lying about other stuff. Hello jail house! The guy at the gun store, or shooting range, may tell you to drag an attacker inside. I seriously doubt that a criminal defense attorney will do so.
3. LOAD ROCK SALT IN YOUR SHOTGUN AND TEACH 'EM A LESSON!
We used to hear this a lot regarding kids stealing apples from a farm. However, it has somehow managed to become part of the urban legend, too.
A shotgun loaded with rock salt can cause serious injury and even death. In addition, regardless of what the gun is loaded with, you are discharging a firearm at a person. Your only justification for ever doing this is to prevent death or serious bodily injury. If your defense is that you used rock salt because you only intended to scare them and teach them a lesson, you may be surprised at the attitude of the court. Good luck with that defense.
4. JUST HAVE A GUN, ANY KIND OF A GUN, IT'LL SCARE 'EM AWAY!
Guns are not magic wands. Yes, the sight of a gun in the hands of an armed citizen may cause the crooks to cease and desist. The trouble is that it doesn't always work. And, if that is your only plan, you are liable to be in big trouble.
We don't carry a defensive handgun for when everything works out right. We carry a defensive handgun for when nothing works out like it was supposed to. Your defensive handgun should be adequate for handling the worst-case scenario. This is the reason that trained individuals carry the most powerful handgun that they can shoot quickly and accurately.
Yes, a .22 can be lethal. But personal defense is not about killing the person; it is about stopping the attack as quickly as possible, before anyone else is injured. Only a real defensive handgun can be expected to do this when properly applied.
We may chuckle at these and other personal defense myths, but they are out there and are believed by too many. The solution is to get your defensive information from trained individuals. You have made a commitment to carry a defense gun, but you should also make a commitment to get the necessary training needed to use it properly, safely and effectively.