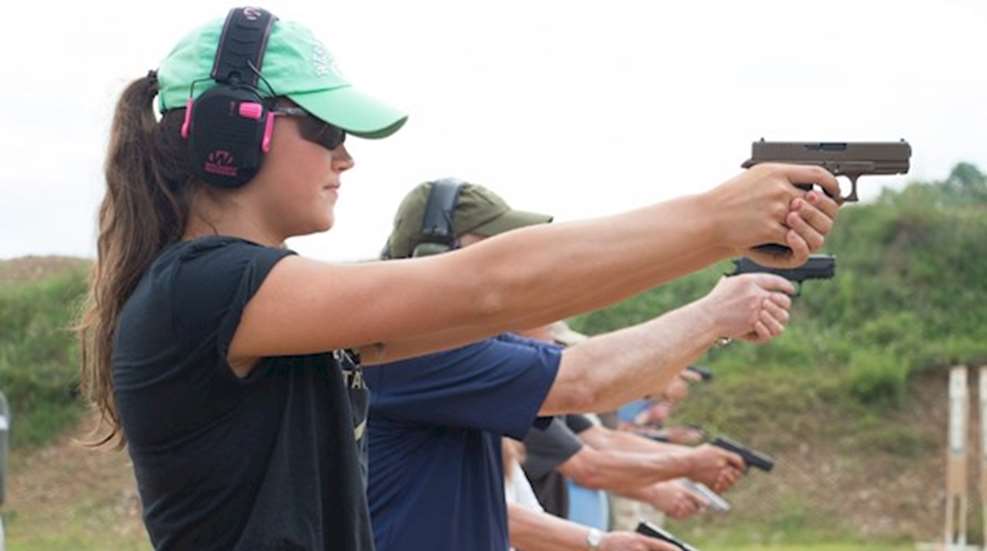 Selecting the best defensive handgun for your personal needs is not nearly as easy as one might think. To begin with, there is an amazing number of defensive handguns being manufactured today. They come in a lot of different sizes, calibers and action styles. Determining which one is the best for you will take a bit of time and effort, but it can be a very entertaining and informative experience. What follows are some general tips that will get you pointed in the right direction.
1. BUY QUALITY.
Well-made handguns will virtually last forever. When properly cared for they can literally be passed down to your grandchildren and great-grandchildren. More importantly, a quality handgun is less likely to break or malfunction. You may own guns of various quality for hunting, target shooting or plinking, but the defensive handgun has the job of helping to protect your life and that of your family. You should skimp on a lot of things before you skimp on the handgun that you are going to bet your life on.
2. BUY A SUBSTANTIAL CALIBER.
At a minimum, your defensive handgun should be of 9mm/.38 Special/.380 caliber. Given enough time, even the smallest caliber handgun cartridges will kill a person. But we don't have any time to spare in a gunfight and our goal is not to kill the person. The goal of the defensive handgunner should be to immediately stop the attack. In short, the defensive shooter should carry the most powerful handgun that he/she can shoot quickly and accurately. I have never known a gunfight survivor to voluntarily go to a less powerful defensive handgun.
Unfortunately, many gunshop clerks will try to sell small-caliber handguns to women customers. The fact is that a healthy woman can master any handgun caliber that a man can. Don't believe me?  Well, take a trip out to Gunsite Academy, Thunder Ranch or the SIG SAUER Academy, and watch the women run through their paces with their .45 autos.  Whether we're talking about male or female defensive shooters, tiny guns in pipsqueak calibers are less than ideal for personal defense.
3. SHOOT, SHOOT, SHOOT.
Quality handguns cost a good deal of money. For that reason, you should shoot as many different handguns as you possibly can before you plunk down your hard-earned cash. One of the best ways to accomplish this is to spend time at a public shooting range that rents guns. Take a day-take several days-and spend time with the various types of defensive handguns. As long as you are shooting well-made guns, you should focus on finding a gun that is comfortable in your hand (guns are like shoes, they have to fit), is easy to operate, and accurate to shoot.
Since this article is obviously for the person who is new to shooting, or at least the personal-defense aspect of shooting, you might consider killing two birds with one stone by signing up for some defensive shooting classes. Various NRA classes, the Gunsite Academy, Thunder Ranch or the Sig Academy welcome brand-new defensive shooters and will get a person started in the right direction. At the time you sign up for the class, just let the instructor know that you have not yet settled on a personal-defense handgun. In most cases, a variety of handguns can be made available to you for your testing. A good instructor will save you a lot of time, money and frustration by narrowing your search based upon his/her professional experience.
4. DRESS FOR DEFENSE.
In addition to your defensive handgun being the most powerful gun that you can shoot quickly and accurately, it must also be suitable for concealed carry. The inexperienced defensive shooter will pick a handgun that fits his/her style of dressing. For this reason, they will often end up with a very small handgun and it may be one so small that they really don't shoot it very well. It is far better to pick a substantial defensive handgun—one of not more than 38 ounces and a 4-inch barrel—and learn to modify your dress style to properly conceal it. Again, this is where a professional defensive instructor can help save you time and money. And, for the ladies, I might add that there are a number of highly qualified women instructors who understand your needs and will have good suggestions.
It is critical to remember the "personal" when talking personal defense handguns. It is clearly a subjective choice. In this day and time, we are fortunate to have so many top-quality handguns to choose from. We are doubly fortunate to have the opportunity to shoot as many of them as we can before deciding what works in our particular case. And we are indeed fortunate in having so many qualified defensive instructors that will point us in the right direction. Take advantage of those things and your search for just the right defensive handgun will be interesting, enjoyable and informative. Most importantly, you will be well on your way to being able to protect your life and the lives of your loved ones.

If you enjoyed this article, why not sign up to receive our weekly newsletter? It's free and membership is not required. We do not sell or rent e-mail addresses to entities outside the NRA.