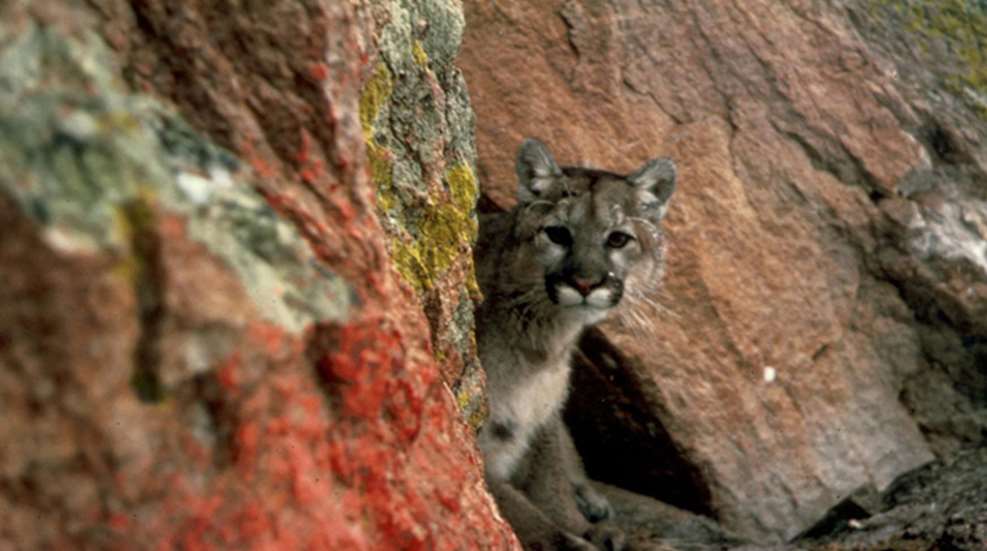 California's become something of a hotbed for mountain lion sightings. This past March, a family of hikers had a run-in with one of the big cats in Orange County-and the result was cause for concern.
According to a report from the Orange County Register, officials shot and killed an aggressive mountain lion that had been stalking a family in Whiting Ranch Wilderness Park on Sunday, March 30. Madison Smith and her two children-one as young as five years old-were enjoying an afternoon hike when a mountain lion approached them from behind and began acting aggressively. The report claims that the hissing cat got within 6 feet of Smith's son.
Fortunately, another hiker on the trail sprang into action and drove the cougar away with a shout and a few well-placed rocks. The family got away safely and called the authorities. Sheriff's deputies and a Fish and Wildlife warden ultimately found the lion, which they tried to scare away. The cat-which was later estimated to be about a year old and weighed 60 pounds-continued to act aggressively, though, and officials were forced to shoot it. The Fish and Wildlife department intends to examine the animal's remains to determine if disease prompted its aggression.
Mountain lion attacks are rare, but present a very real danger for which you should prepare. The Smith family was fortunate to have an experienced hiker nearby. Be ready for what's in the wilderness: Big-cat experts agree that there are some simple things you can do to dissuade a mountain lion. First, make yourself look as big as possible by holding your hands over your head, or using a coat to make yourself look taller and wider. Secondly, do not run-this can trigger the animal's prey instinct. Instead, slowly create distance between yourself and the cat. Try to make a path that will allow the cat to get away, but do so without turning away from the lion. Maintain eye contact with the animal, and make as much noise as you can.