by
posted on February 12, 2020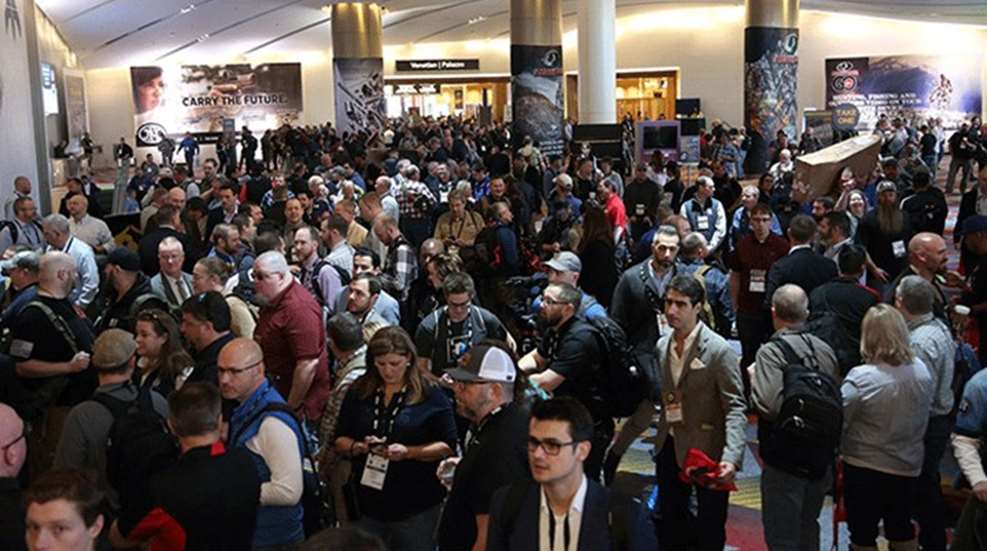 We've learned a lot during the annual Shooting, Hunting, and Outdoor Trades (SHOT) Show; since SHOT is the stage upon which so many manufacturers roll out their new products for the year, it's a great place to get a finger on the pulse of the industry. We braved the packed aisles, sacrificed our shoe leather, came down with the famous "SHOT Show Crud" and, most importantly, gathered intel on what you can expect to see in 2020 and into the future. Here are six takeaways about the firearms and hunting industry we learned last month in Las Vegas.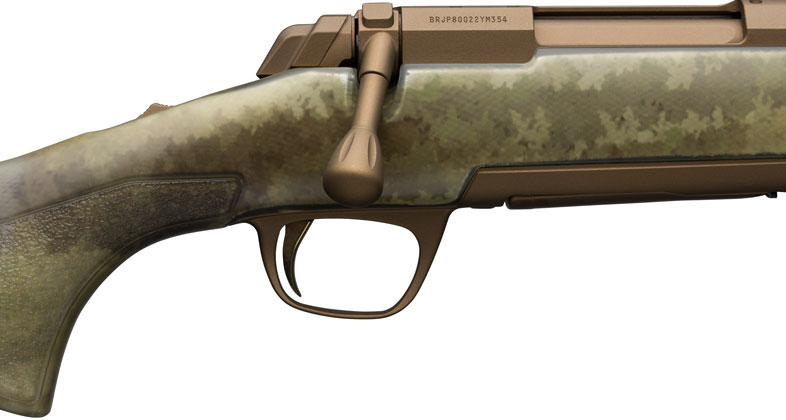 1. Carbon Fiber is Everywhere
Carbon fiber began popping up more frequently in booths at the show a few years ago, mostly on really high-end hunting rifles, but in 2020 it was hard to turn a corner at SHOT without running into at least a few guns with fiber components. Christensen Arms, Savage, Howa, and other companies are offering guns with carbon fiber-wrapped barrels. Browning has extended their carbon fiber stock offerings and launched their stylish Fiber-Fusion stocks, and the ultra-cool Hardy Hybrid rifle from New Zealand utilizes both a carbon fiber stock and barrel. The move to carbon fiber makes sense because the material is light, durable and dissipates heat well, so look for more carbon fiber offerings in the future.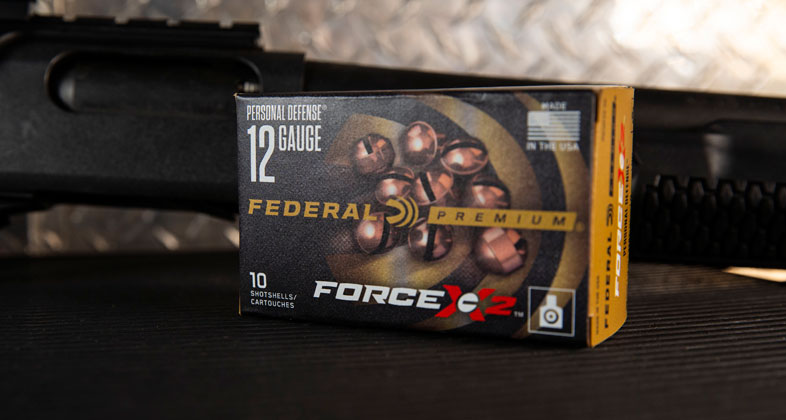 2. Home Defense Shotguns are Very Much Alive
ARs have supplanted shotguns as the go-to defensive gun in many homes, but the defensive scattergun market seems to be booming again. Stoeger, Winchester, and Mossberg were among the companies to release new self-defense shotguns this year, and some of these guns are very competitively priced. Federal also launched their Force X2 load, the most significant improvement to buckshot in about a century. A split pellet design prevents overpenetration and doubles the number of wound channels, and that makes Force X2 an appealing option for the growing number of people who defend themselves, their family, and their property with a scattergun.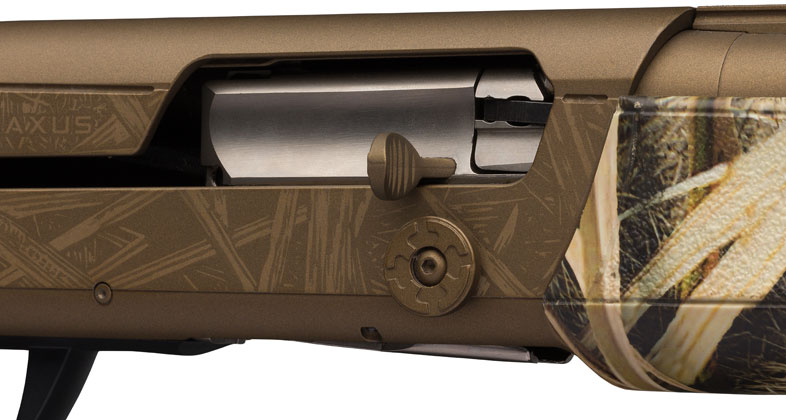 3. High Tech Finishes are the Future
Standard bluing has proven effective on firearms for decades, but the current trend is toward high-tech finishes. In particular, Cerakote's baked-on ceramic finishes are becoming standard on many firearm feature lists. Additionally, Benelli launched their new Benelli Surface Treatment (BE.S.T.) proprietary coating that has been shown to survive for months in saltwater without oxidation. How much does Benelli believe in this durable new surface coating? They back their BE.S.T. guns with a 25-year warranty against rust or corrosion. 

4. Hunters Like Hybrid Rifles
The new trend in bolt-action rifles are hybrid hunting guns—rifles that blend some of the features of tactical guns with those of standard sporters. These features include adjustable combs, adjustable LOP, top rails, muzzle devices and more. And while many tactical guns are heavy, cumbersome things that no one wants to haul up a mountain, companies are doing better at building lightweight tactical/hunting hybrids. Perhaps the most obvious example of this is SIG SAUER's new CROSS rifle, which features a fully adjustable stock, AR-style safety and other tac-inspired features--yet weighs in at just 6.5 pounds.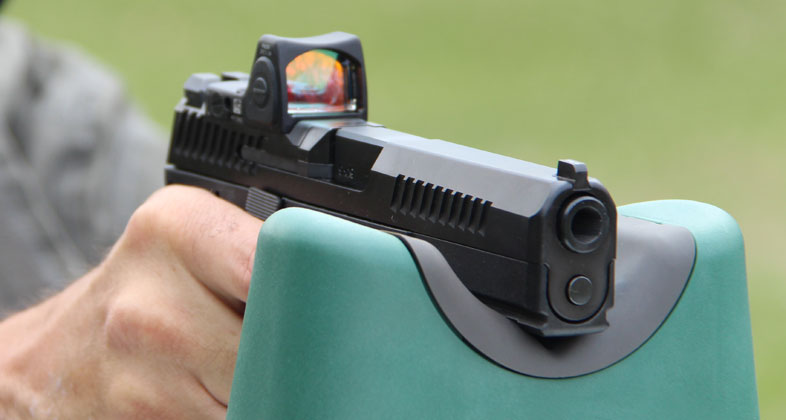 5. Red Dots Rule
Not so long ago pistols that were cut to accept red dot sights were something of a rarity, but that's no longer the case. With great red dot optics options like the Trijicon SRO and the Aimpoint's Acro P-1 and a bevy of optics-ready pistols, adding a reflex sight to your handgun is becoming standard operating procedure. There are also a number of companies like SIG, Smith & Wesson, Kimber and SCCY that are offering pistol/optics combos. Once you shoot a pistol that's equipped with a red dot you'll understand—and likely never go back to irons.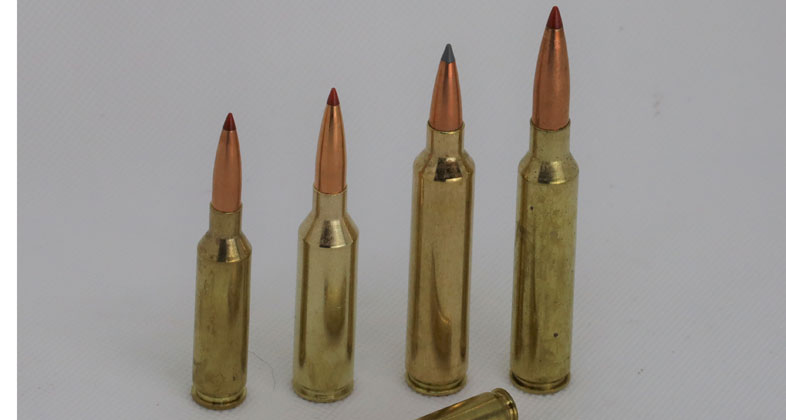 6. The New Hunting Rounds are Here to Stay
New hunting cartridges come and go, but the latest crop of big-game hunting cartridges seems destined to stick around for a while. It started with the rise of the 6.5 Creedmoor, but many other successful new cartridges have followed. Nosler launched a whole family of cartridges that have a loyal following, but the .28 Nosler seems to be gaining the most traction. The 6.5PRC is also enjoying great success, and of the dozen rifles I evaluated at the show this year, more were chambered in 6.5 PRC than .30-06. The other PRC—the .300—is also becoming very popular, and the .350 Legend has become the go-to cartridge for straight-wall deer hunters. Likewise, hunters who like to hunt hogs and deer are falling in love with the .300 Ham'r by Bill Wilson. Experts said that the hunting cartridge market was saturated a decade ago, but that doesn't seem to be the case.