by
posted on April 28, 2022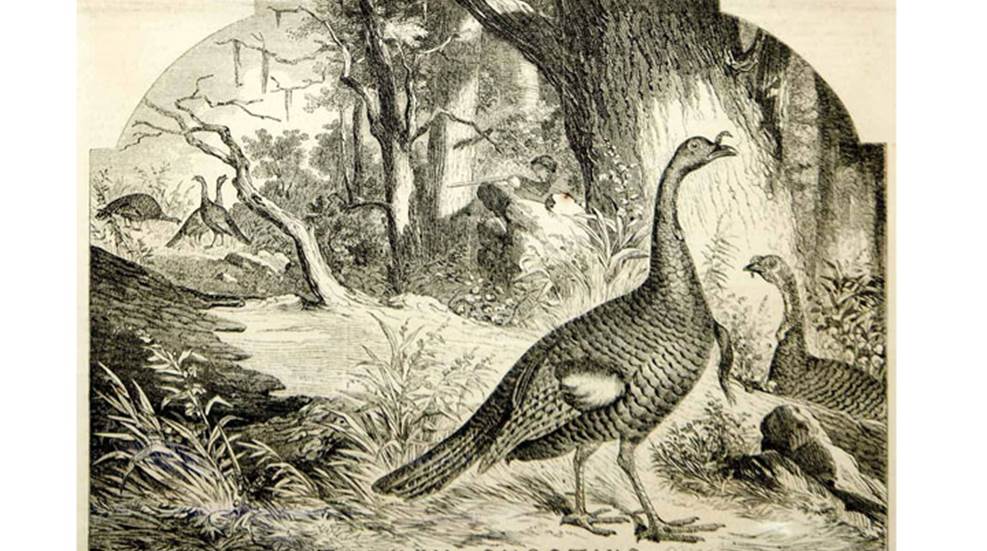 If you only read one turkey-hunting book during your lifetime, make sure it's Tom Kelly's 1973 classic Tenth Legion. And do it later rather than sooner. Not that first-time turkey hunters shouldn't read the book, but you will enjoy and relate to it more if you've walked the turkey woods for a few years first.
For instance, all turkey hunters have had non-turkey hunters pontificate about how easy it is to kill a bird. Here's Kelly's humorous take on that situation:
"They will tell you in delighted tones and in the clearest detail the story of a friend of theirs who has a feeble-minded nephew. Of how this nephew is occasionally allowed home on leave from the state funny farm. How that the last time this poor defective creature was home, week before last, he went out in the woods just behind the house, sat on a log, and with a turkey yelper that was given away as a souvenir by a typewriter company in 1937, yelped twice, and killed a turkey that weighted 23 pounds—picked."
The book is named after the ancient Roman Tenth Legion, a group of elite warriors who Kelly likens serious turkey hunters to. He even goes so far as to call those of us who hunt turkeys a subculture of the hunting world, a cult, and he proudly includes himself in that category.
Just 119 pages in length, Tenth Legion is meant to be savored, so I'd suggest reading only a chapter or two per evening, then laying it aside for a day or so…if you can. Kelly's writing is so compelling, insightful and downright funny that not reading the book cover to cover in one sitting is much like being sorely tempted to pull the trigger on a strutting gobbler at the fringe of shotgun range.    
Now in his early 90s, Tom Kelly was born in Alabama where he lived, worked and turkey hunted most of his life. A professional forester for 51 years, Kelly was employed for the majority of that time by Scott Paper Company. He is also a proud military veteran; Kelly's service includes a hitch in the U.S. Navy during World War II; then, as an artillery specialist in the U.S. Army during the Korean War, he earned the rank of Colonel.       
During his younger years, Kelly hunted turkeys during both the spring and fall seasons, but preferred spring hunting by far. "Fall hunting is fun," he wrote. "It is as gay and bright and frothy as light summer literature. It smells good and it looks good and it feels good, but like making love to chorus girls, there ain't no depth in it. Fall hunting is maneuvers. Spring hunting is war."
Not that Kelly believes fall turkey hunting is predictable, or even close to a sure thing. Quite the opposite. In a rebuttal to hunters who told Kelly, "I don't hunt turkeys in the fall because it is too easy. All you have to do is to scatter them and then call them back and kill as many as you want," he wrote:
"I would be perfectly enchanted to go and scatter a small drove of old gobblers any December afternoon…The kind of turkeys that will get back together Thursday after next, if they happen to think of it then. The kind of turkeys that won't yelp, and that will walk up to your yelping at the rate of 200 yards per hour. After I have scattered them, I would like to invite some of these sanctimonious purists to have a shot at killing all they want. Unless they don't want any at all, I think I could furnish them a sack full of humility and embarrassment."
So why do we do it? Why do turkey hunters continually crawl out of bed in the middle of the night, enduring cold, heat, drizzle, thunderstorms, mosquitoes and even venomous snakes at times, to duel a bird with a brain the size of a walnut…a small walnut? Here's Kelly's personal answer.
"I do not hunt turkeys because I want to, I hunt them because I have to. I would really rather not do it, but I am helpless in the grip of my compulsion. In some fortunate people the compulsion is a trifle more well adjusted than in others, but only a trifle.
"The first turkey that ever came to me on the ground did it a long time ago," he continues. "I sat there with my hands shaking and my breath short and my heart hammering so hard I could not understand why he could not hear it. The last turkey that came to me last spring had exactly the same effect, and the day that this does not happen to me is the day that I quit."
Interested in joining us? If so, Tom Kelly has this last, simple bit of advice:
"And now in summation of all these very firm pronouncements and iron-bound rules and picky-*** instructions, let me deliver the only final and absolute rule that must be followed to achieve membership in the Legion. All in the hell you have to do is try."
Nearly half a century old now, Tenth Legion is one of the few books that turkey hunters read time after time, year after year, as Tom Kelly's wit, hard-won wisdom, and hunting advice remains timeless. Pick up a copy sometime and enjoy…just not too soon.