by
posted on March 21, 2019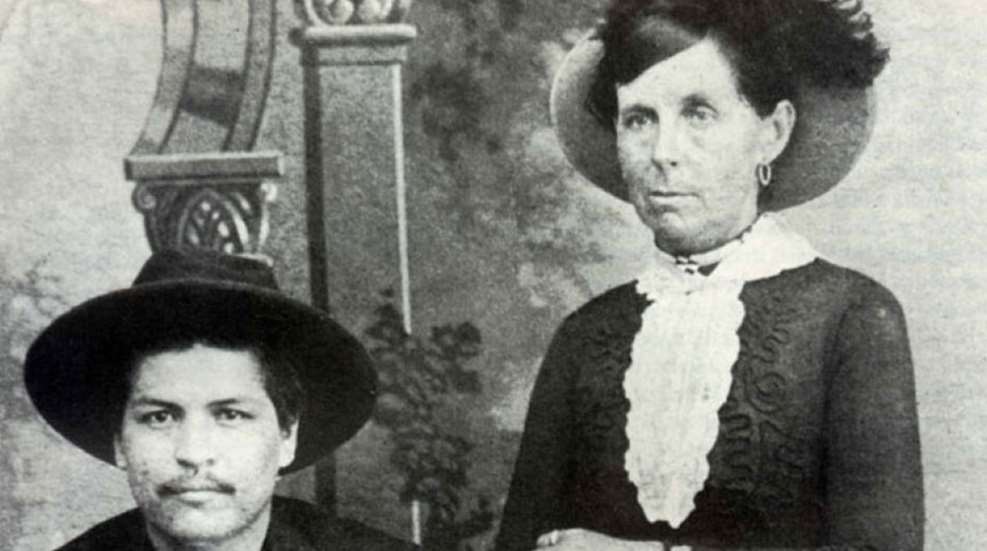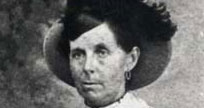 After nine months of imprisonment for horse stealing, Belle Starr-also known as "the Bandit Queen"-was once again a free woman. As she emerged from the Detroit House of Corrections, members of the press crowded around, attracted by the novelty of a woman desperado.
"What are you going to do now, Miss Starr?" asked one.
Belle continued walking, looking neither left nor right. She was a rather homely-looking woman in her mid-30s, dressed in a long-skirted black riding habit, high-top boots and a hat with a large ostrich plume. A cartridge belt and two pistols looked totally out of place strapped across her hips. But she was, after all, known for being a fine shot.
"Will you be returning to your life of crime?" asked a second, eager reporter.
Again Belle did not respond.
"Miss Starr, is it true that you're a friend of Jesse James?" questioned a third as he moved to stand in front of her, blocking her path.
Belle stopped abruptly and looked the reporter up and down. A small smile teased the corners of her mouth. "I am a friend to any brave and gallant outlaw," she said, then neatly stepped around the reporter and continued on her way.
There is some dispute among historians as to how much of an outlaw she really was. Some argue that Belle was a criminal mastermind, the brains behind the illegal activities. Others believe she lived a hard life made more complicated by the actions of the men closest to her.
In any case, most agree that her life changed following the Kansas-Missouri Border Wars and the subsequent death of her brother, a captain in Quantrill's Raiders (Quantrill's Raiders was group of men who banded together to fight Union soldiers and sympathizers in the area). Belle was just 16 at the time. Shortly thereafter, the town of Carthage was burned, and the family moved to Texas.
Later, some former Quantrill's Raiders turned to robbery to make a living. Among them were Cole Younger, a childhood friend of Belle's, Cole's three brothers, Jesse and Frank James, and Jim Reed. In their flight from the law, these men would sometimes escape to the Shirleys' Texas home, using it as their hideout. Legend has it that Belle quickly became a member of the Younger gang.
Belle would marry three times, starting with Jim Reed. Over time, he fell into robbery, horse stealing and cattle rustling with the James and Younger Gangs as well as the Starr clan, a Cherokee Indian family that also operated on the wrong side of the law. There were reports that Belle willingly sold the horses Reed stole. Eventually Reed committed one too many crimes and was apprehended after robbing a stagecoach. He was killed while trying to escape.
Belle's second husband was Sam Starr, a Cherokee Indian. They settled on 62 acres of land in Oklahoma. There, they made a living rustling cattle, stealing horses and bootlegging whiskey. They also provided a safe haven for those hiding from the law.
When Belle was 34, she and her husband were sentenced to jail for stealing horses, but returned to crime on their release.
Sam would eventually die in a gunfight and Belle would marry one last time. Jim July was a member of Sam Starr's extended family, and by all accounts, the two fought continuously.
Two days before Belle's 41st birthday, she was gunned down in an ambush. Suspects included a neighbor, her husband, daughter and son, but the murder was never solved. She was buried on her ranch. Her tombstone bears the image of her favorite horse, a bell, a star and the epitaph:
Shed not for her the bitter tear,
Nor give the heart to vain regret;
'Tis but the casket that lies here,
The gem that filled it sparkles yet.