by
posted on July 7, 2017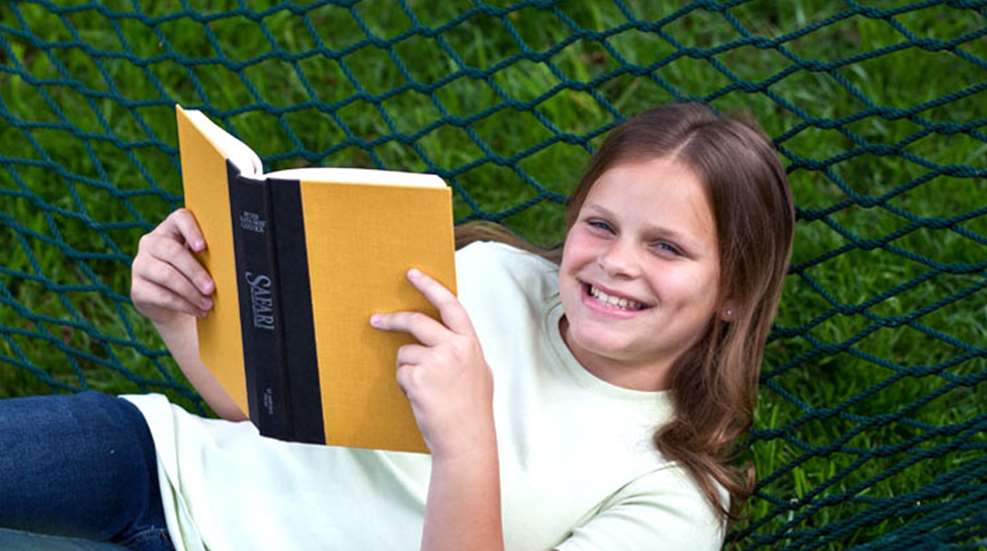 If your English teacher is anything like mine were, you probably came home after your last day of school with a list of books to read over the summer. It always seemed unfair to me. How could they give me homework when school was out? But every year, something wonderful would happen in the library: I'd flip the first book open and start reading. Gradually, the musty smell of the library, the sound of rain on the windows and the cacophony of kids trying to be quiet (and not quite succeeding) would fade away as the world of the book opened up before me. Then I'd forget to be mad about homework in summer.

I polled some of the editors who work here at NRA Publications, and learned that the experience wasn't unique to me. Everyone had fond memories of stories of outdoor adventure that inspired and excited us. We made a list of our favorite outdoors and adventure stories for you to enjoy on a rainy summer day. Reading them won't feel anything like doing homework—we promise. 

1. The Call of the Wild, by Jack London
London's classic adventure novel describes the incredible journey of Buck, a St. Bernard/shepherd mix, from pampered pet to king of the Klondike. Kidnapped from his comfortable home and set to work as a sled dog during the Alaskan Gold Rush of the late nineteenth century, Buck must shed his domestic trappings and test the strength of his body and spirit to survive. The Call of the Wild will take you to a time and place when true wilderness reigned. 

2. My Side of the Mountain, by Jean Craighead George
Sam is sick and tired of life in New York City. Many kids in his situation would think about running away to the wilderness, but in My Side of the Mountain, Sam actually does it. With only the knowledge he's gleaned from books and a few basic supplies, Sam makes a new life for himself while facing the challenges of solitary life in the deep woods of upstate New York. Can he maintain his success in the face of bad weather, food shortages and, worse, an increasingly nosy public intent on tracking down the "Wild Boy"? 

3. Old Yeller, by Fred Gipson
Young Travis has a lot on his mind. His father has left him in charge of his farm and family in order to drive cattle to Abilene. It's just after the Civil War, and life is tough. There's corn to harvest, deer to hunt and an annoying kid brother to keep in line. The last thing Travis wants is a tattered old meat-stealing yellow hound hanging around. But "Old Yeller," as Travis comes to call him, has other plans. He finds his way into the family's heart and, in time, helps show Travis what it means to be a man. 

4. Brian's Hunt, by Gary Paulsen
Brian's Hunt is the fourth installment in a series of books by Paulsen, about a young man named Brian Robeson who is first marooned in the deep northern woods after an airplane accident. (The first book is called Hatchet, titled after the only tool that Brian has to keep himself alive until he's rescued.) Unlike many of the books on this list, Brian's Hunt is set in modern times—a world in which Brian no longer feels he fits. Back in the Canadian wilderness, Brian makes a new friend in the form of a wounded dog that seeks his help…and unravels a mystery surrounding its fateful appearance in his camp. 

5. The Old Man and the Boy, by Robert Ruark
Although you'll barely see the names of either of this book's title characters, they'll quickly feel like friends you've known forever. This sweet, heartfelt story about growing up on the North Carolina coast during Prohibition sings with the simple joys of hunting and fishing, the lessons of nature, and spending time with the best grandpa a boy ever had. The Old Man and the Boy offers a fascinating look back in time, to what it was like to live in the South during the 1930s. 

6. The Yearling, by Marjorie Kinnan Rawlings
It's Florida, just a few years after the Civil War, and young Jody Baxter and his family carve their living out of the scrub while competing with wolves, bears and 'gators. Jody loves his family, but he's missing something: a pet. After a frightening tragedy strikes, Jody finally gets to adopt an orphaned fawn named Flag. Can their friendship survive in a time and place where a good harvest means the difference between life and death? With its exciting story and dialogue, The Yearling is one of those books that just begs to be read out loud—but keep the tissues handy for you and your listeners. 

7. Where the Red Fern Grows, by Wilson Rawls
Have you ever wanted something so bad that it just ate away at you—kept you from sleeping, kept you from eating, made you want to cry? Billy does. All he wants in the world is a pair of redbone 'coon hounds to roam the Ozarks with him. When wanting and asking just aren't enough to get him the puppies he craves, his determination drives him to work and save for two years. It's all worth it when he brings his new pups, Old Dan and Little Ann, home to help him chase the wily raccoons…and to help his family find a better life.