by
posted on July 15, 2020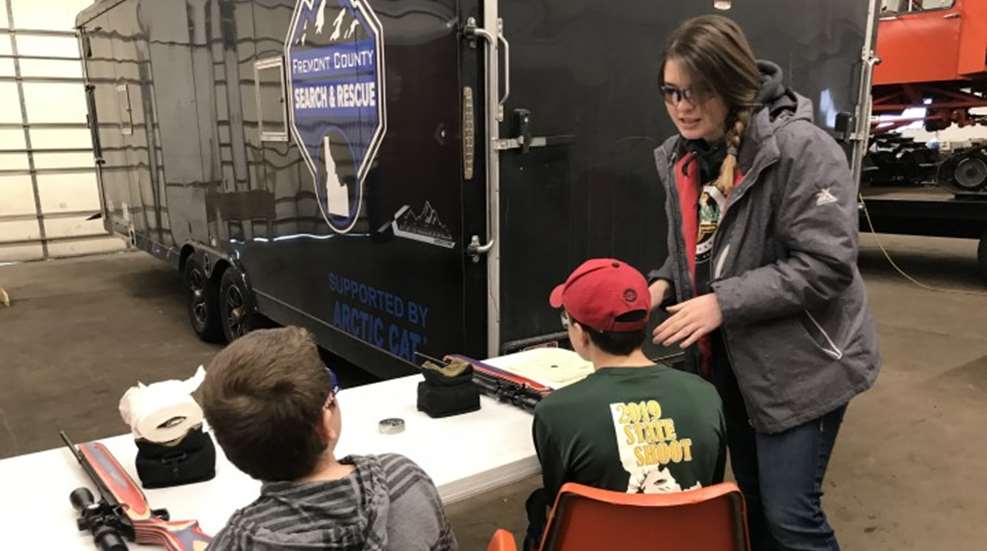 My name is Megan Miller and I'm a 18-year-old Idaho farm girl. From January to April every year, my typical Saturday consists of spending an hour and a half with a boisterous group of youth and lots of guns. I help to teach the Fremont County Youth Shooting Club and without the NRA's support, the success of this club wouldn't be where it is. This class has roughly 30 juniors that are eager to be taught basic shooting skills. All ages of youth with differing skill levels attend to learn shooting for hunting season, or to prepare for local and state competitions.
Late in spring of 2018 a new, exciting opportunity presented itself to me. The Idaho 4H state rifle shootout was three weeks away and if I wanted to start practicing, I could go and compete. It was here that I began competing in smallbore .22 and air rifle events.  
I started training daily with my local sheriff, Len Humphries, and a 70-year-old WWII Mossberg rifle. Three weeks later I had taken 3rd place at the state matches and had qualified for the 2019 4H National Championships. My competitors had professional gear, but I held my own with an outdated gun, jeans and Nike tennis shoes. Over the next year, with the help of generous donors (many of whom are NRA members themselves), I was able to update my training gear. That winter, Sheriff asked if I would teach the skills and techniques I had learned in my training to the youth in the Fremont Shooting Club. I was elected president of the club by my peers and have enjoyed every minute of it.
In 2018, the club received a Friends of NRA grant of $8,826, and an additional grant of $9,301 in 2019. With these funds, local leaders were able to buy new air rifles, ammunition, targets and other needed resources. The generosity of the NRA has been very helpful to further promote participation in shooting sports in our community.
Last year my leaders organized a youth invitational shooting competition where youth from all over the state of Idaho came to compete. It was a success and our local leaders want to make it a tradition each spring. I'm so grateful for the adults that donate their time to help the youth.
The year 2019 was an exciting time for me and for the shooting club! Not only was I successful at the 4H National Championships, individually placing 3rd in the 3-position match and 6th overall in my division; but we also had many club members meet their goals and do well at the Idaho state match.  I also applied and was accepted to attend the NRA Y.E.S. Program. I had an exceptional week at the NRA headquarters in Virginia and learned a great deal that I could bring back to my community to share!
With my experiences as a 2019 NRA Y.E.S. Alumnus, I have been able to work with local Friends of NRA groups in my community to help further membership, support, and to be a voice for the future. I've been able to help educate and encourage youth in our shooting class to prepare to apply for this in the coming years, and there are many interested youth!
Thanks to the generosity of the NRA and Friends of NRA, our little shooting club is gaining more opportunities for future success.  Being involved in this capacity has been a joy for me and I am grateful that I can share my love for the sport and to serve my community in an extra fun way.