by
posted on July 28, 2023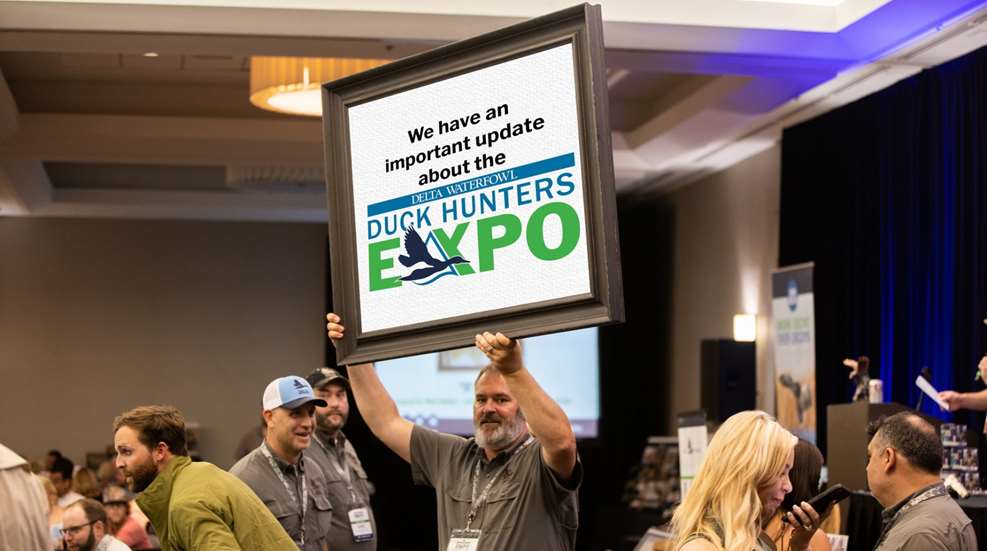 Looking for some family-friendly fun that highlights the importance of waterfowling? If you live near Little Rock, Arkansas, know that the weekend of July 28 to 30 has been officially proclaimed as "Delta Waterfowl Duck Hunters Weekend" by Mayor Frank Scott Jr. He signed the proclamation into effect on Tuesday, July 25—days before the second-annual Delta Waterfowl Duck Hunters EXPO is set to open its doors to welcome waterfowlers from across North America.
"Last year we were already thrilled to have Delta Waterfowl pick Little Rock to have this usually nomadic event," said Lance Hines, City Director of Ward 5 in Little Rock. "I understand as a duck hunter the impact Delta Waterfowl has had not only for duck hunters, but the economic impact the organization has had on our city of Little Rock. We wanted to recognize Delta as an organization and all of the duck hunters who are going to be participating in the festivities this week."
An excerpt from the proclamation officially reads:
"NOW, THEREFORE, I, Frank Scott, Jr., Mayor of the City of Little Rock, Arkansas, do hereby proclaim the weekend of July 28-30, 2023, as Delta Waterfowl Duck Hunters Weekend in the City of Little Rock, and encourage all residents to join me in celebrating Delta Waterfowl, The Duck Hunters Organization for their conservation efforts as well as their work to product ducks, conserve breeding duck habitat, enhance duck hunting opportunities and ensure the continuing tradition of waterfowling in North America."
"We are honored to have received this recognition," said Brad Heidel, senior director of marketing for Delta Waterfowl. "Little Rock is the heart of waterfowl country. The city and its people have an energy and culture surrounding our sport that serves as a great reminder of why we do what we do."
The Delta Waterfowl Duck Hunters EXPO begins this Friday and features 80,000 square feet of top waterfowling vendors, three expert-filled seminar stages, a Duck Dog Parade, decoy carving demonstrations and so much more. Get your tickets now.