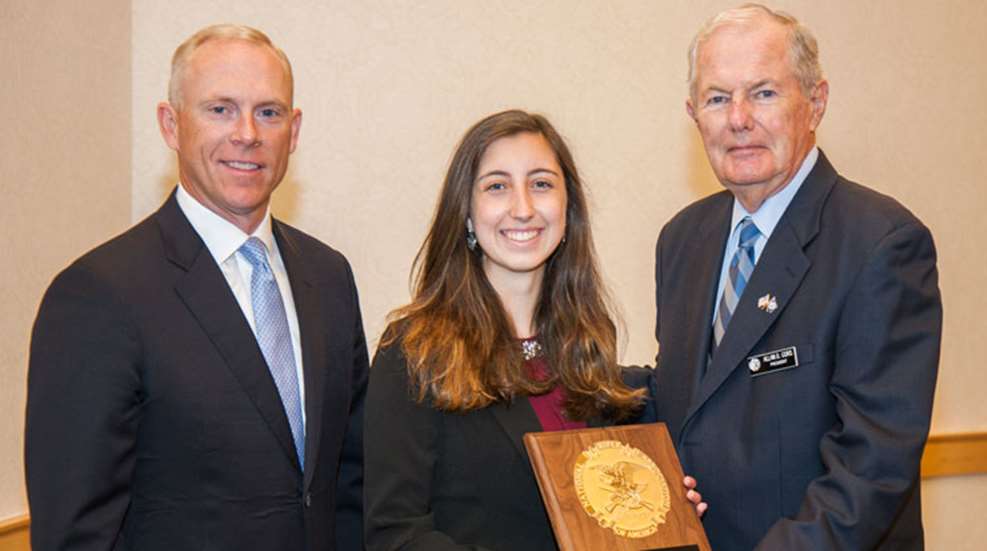 Each year, the NRA honors three juniors who exemplify the goals and mission of the NRA and its membership with the Brownells/NRA Outstanding Achievement Youth Award (OAYA). Those who earn this honor must not only demonstrate outstanding academic achievement, they must also complete an NRA Firearm Training Course, participate in a Winchester/NRA Marksmanship qualification program and submit an essay on "What the Shooting Sports Have Taught Me."
This year, we're proud to announce the first-place winner of the 2015 NRA Outstanding Achievement Youth Award, Bailey Urbach from Hudson, New Hampshire (pictured above with NRA General Operations Executive Director Kyle Weaver [left] and NRA President Allan Cors [right]). Bailey is a freshman at Ohio State University and a member of their Rifle team. This young woman works hard and strives for excellence, not only at the range, but also in the classroom. She is a special young woman who gets as much from coaching younger members of her team as from her own shooting achievements. She is planning on one day becoming a doctor and specializing in brain surgery. Thanks to Brownells' contribution, Bailey will be awarded $5,000.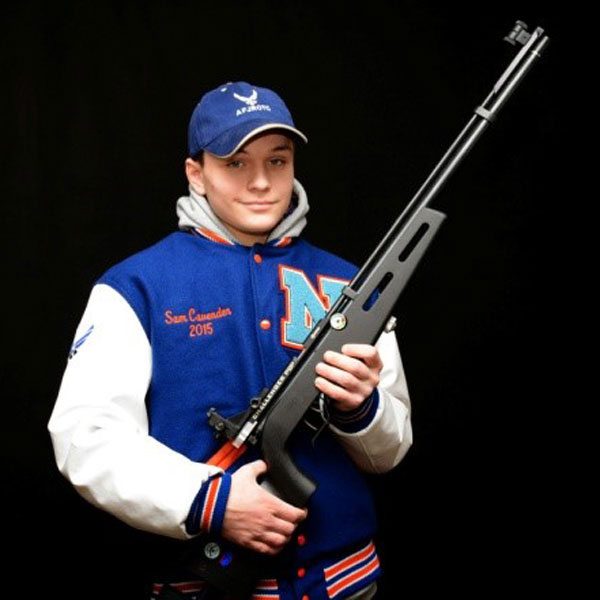 Second-place winner Samuel Houston Cavender from Stafford, Virginia, is an active competitor and was a member of his high school JROTC rifle team. Now a freshman at the University of Utah, he plans to continue his shooting career as a member of their rifle team. As second-place winner, Samuel will take home $3,000.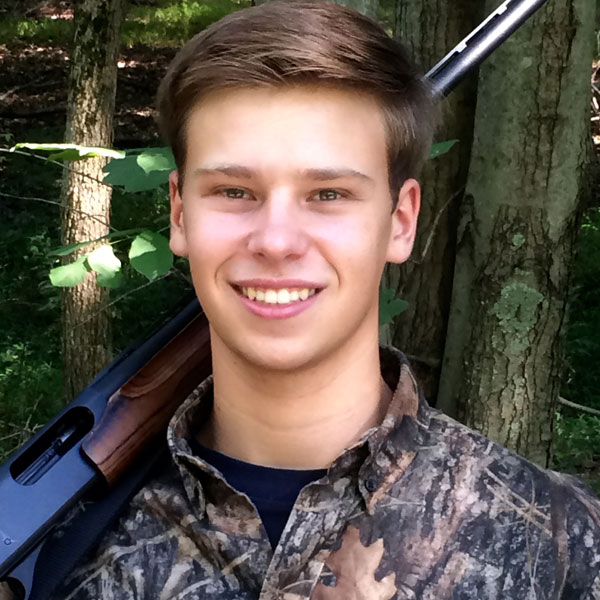 Third-place winner Remington Little from Crosswicks, New Jersey, is a young man who wants to make a career out of his passion for firearms. He would like to become a firearms engineer. Remington not only was involved with several shooting teams and clubs, but is also very active in his community with programs such as Meals on Wheels. Our third-place winner will receive $2,000.

NRA's Youth Programs wants to wish all participants the best for their future endeavors! Do you know an outstanding youth who might qualify for these awards? Click here to find out how to apply for 2016!