by
posted on March 22, 2022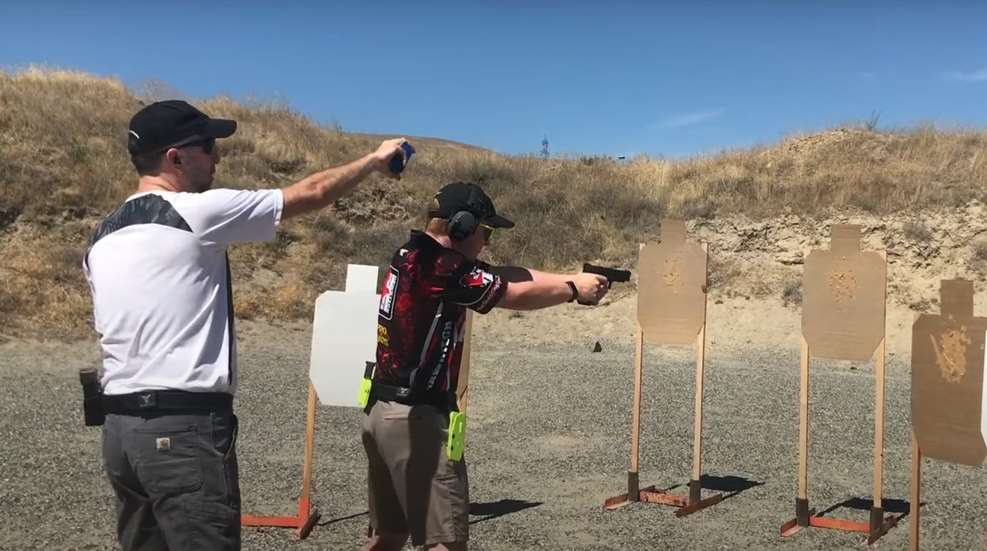 Each spring, the MidwayUSA Foundation grants money directly to junior shooting sports teams nationwide ... and not only is Spring 2022 no exception, but this year's dollar amount is a jaw-dropping $4.1 million (plus)! Eight hundred thirty-two teams, which serve 37,000 junior shooters, have just received their checks. It's the largest cash grant payout MidwayUSA Foundation has paid to date, and these funds will cover ammunition, targets, travel, entry fees, team gear and more.
The MidwayUSA Foundation is a charity founded in 2007 by Larry and Brenda Potterfield, owners of MidwayUSA. They have been the primary benefactors, but there is no connection between the two organizations. MidwayUSA Foundation (the nonprofit) and MidwayUSA (the for-profit online retailer) are completely separate and unique corporations. No funds intended for the Foundation go to, through, enter or benefit the retailer or Larry and Brenda Potterfield personally; 100 percent of all funds received by the Foundation are for the sole benefit of their constituents, the many youth shooting sports organizations, teams and athletes they serve.
What's it like to be a beneficiary of the MidwayUSA Foundation? "We use the Foundation in everything that we do, whether it's travel, training, competitions, ammo, gear, and equipment. Our team knows that the money will be there annually to help us with the various expenses associated with having a shooting team," said Michael Elam, Head Coach of Shotgun Sports at Lindenwood University. Lindenwood University received an impressive $39,000+ cash grant in this most recent MidwayUSA Foundation cycle. This large payout proves Lindenwood's active fundraising efforts, as well as proves the potential for other young shooting sports programs. MidwayUSA Foundation paid an average grant of $4,953, per endowment, in this grant cycle.
As a team's endowment grows, so does their annual cash grant. Each grant is 5 percent of their MidwayUSA Foundation Team Endowment balance and the Foundation offers various resources to help shooting teams increase their endowment. For example, every team can receive tax-deductible donations right through the Foundation's website. Learn more about how you can help (or get your own team involved) here!