by
posted on June 12, 2014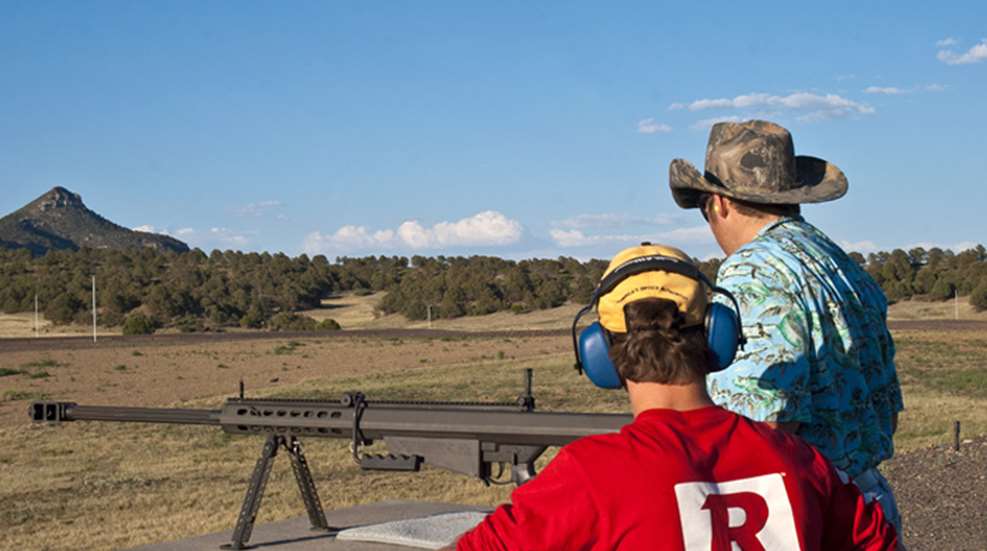 Forget 500 yards or even 1,000. How about hitting a 3-foot-by-3-foot target at two miles? Impossible, you say. Nope! According to Jon Weiler, lead instructor for the Whittington Center's Whittington U, you can learn how it's done.
But extreme long-range shooting is just one aspect of Whittington U. 
Under Weiler's lead, the NRA Whittington Center now offers a wealth 
of training opportunities.
"We have a Defensive Academy that includes practical pistol and carbine courses, and a Precision Academy that focuses on long-range shooting," said Weiler, a former U.S. Army sniper and CEO of Professional Marksmen, Inc. "And we're adding more."
A glance at the Whittington U website reveals more than a dozen courses that are either currently running or planned for the future. Weiler noted the instruction is categorized by levels of proficiency, and any shooter, from the beginner to the expert, will find something worthwhile in the offerings.
"We present an open environment and want everyone to feel comfort-able," he said. "We focus on the intent of the firearm, and your goals 
with that firearm."
For example, the introductory-level Practical Pistol I course stresses 
the fundamentals of "everyday implementation of the firearm tool," while 
the School of Extreme Long Range Engagements Masters Course sees 
precision-rifle shooters engaging targets at ranges beyond two miles-
with success. Weiler also pointed out the family atmosphere of many 
of the Whittington U courses.
"It's the perfect way to bond with your family," he said, "while improving skills that one day your family may need to defend one another."