by
posted on March 24, 2015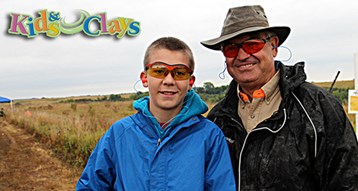 The Kids & Clays Foundation has announced the addition of five new event sites for 2015. The foundation supports a national series of sporting clay events that donates all proceeds to the Ronald McDonald House Charities. The total number of sporting clay events this year will be 18 in 13 states, making it one of the largest series held. The Kids & Clays Foundation has generated more than $13 million for Ronald McDonald Houses, with $1.2 million in 2014 alone.
"We are quite pleased to be holding sporting clay events with five more Ronald McDonald Houses this year, all with the goal of helping critically ill children and their families," said Bill Keyser, president of the Kids & Clays Foundation. "This expansion is only possible thanks to the generosity of our sponsors and the continued hard work of the board and staff."
For more information, visit KidsandClays.com.