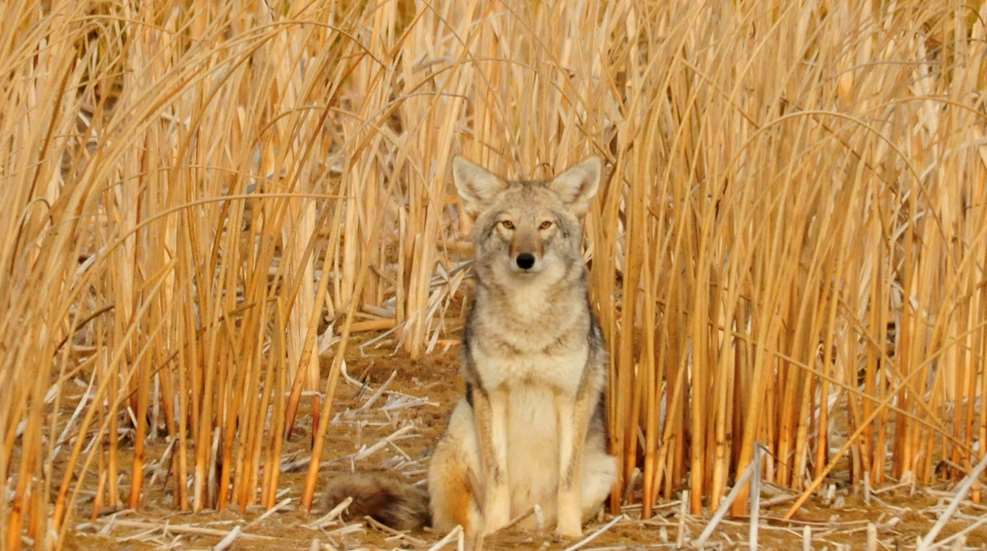 One of the best things about this time of year is watching the earth come back to life in an extravaganza of green shoots, chirping birds and, well, coyotes. Springtime is the breeding season for these wild canids, so it's much more likely that you'll see them out and about than at any other time of the year. Most coyotes have a healthy, appropriate fear of human beings ... but the operant word in that sentence is "most." Here's why and when you should make like a frat brother and haze coyotes under most (but not all!) circumstances. 
But they're cute!
The most important thing you should know about coyotes is that, while they are attractive animals that look very similar to domestic dogs, they are not. Coyotes can represent a danger to humans—especially children—and they're notorious for preying on domestic pets and livestock. The very best thing that we as humans can do, both for our families and the coyotes, is to treat them like the potentially dangerous predators that they are and cause them to fear us.
When should you haze coyotes?
Essentially, if you see them in your neighborhood or around your home. Most coyotes are fairly leery of people and pets and will avoid you, but some have become accustomed to humans and see us and our trash bins as food sources. Coyotes that look and act healthy but are anywhere near your space need to be driven off.
How should you haze coyotes?
Like dogs, they don't like loud noises. Banging pots and pans together, yelling or employing an air horn are all effective. Like mid-level predators, they fear larger predators. As a human, you are a larger predator, so act like one. Make eye contact with the coyote, and wave your hands in the air or open an umbrella to make yourself look bigger and scarier. Turning a hose on them is a good idea. If they're within pepper-spraying distance, it is appropriate to use pepper spray to get them away from you.
If you see the coyote(s) again, it's important to change up your hazing methods. You don't want the coyotes to get used to the fact that "hazing" isn't actually painful to them. If you started with a hose, you could switch it up to an air horn or throwing a small object in the coyotes' direction. 
When should you not haze coyotes? 
A coyote that displays absolutely no fear of you and approaches you without any signs of caution, or that otherwise appears sick, may be infected with rabies. Hazing won't work in that circumstance; the animal must be put down as soon as possible to prevent the spread of rabies.
You also should not approach a coyote that is with its pups or in a den. Under these circumstances, the animal is far more likely to attack.
Does this apply to you?
Simple answer: Yes. You probably do have coyotes near you. (For example, there are currently coyotes in Rock Creek Park, which is inside the District of Columbia!) They are extremely adaptable animals, with all of the intelligence of a domestic dog and the ability to thrive on a wide variety of food sources. Although this species was originally largely confined to the American West, over the last century or so the coyote has spread across the nation. 
If you'd like to know more about coyote/human relations (and why there really shouldn't be any), check out this great video from the Michigan Department of Natural Resources!