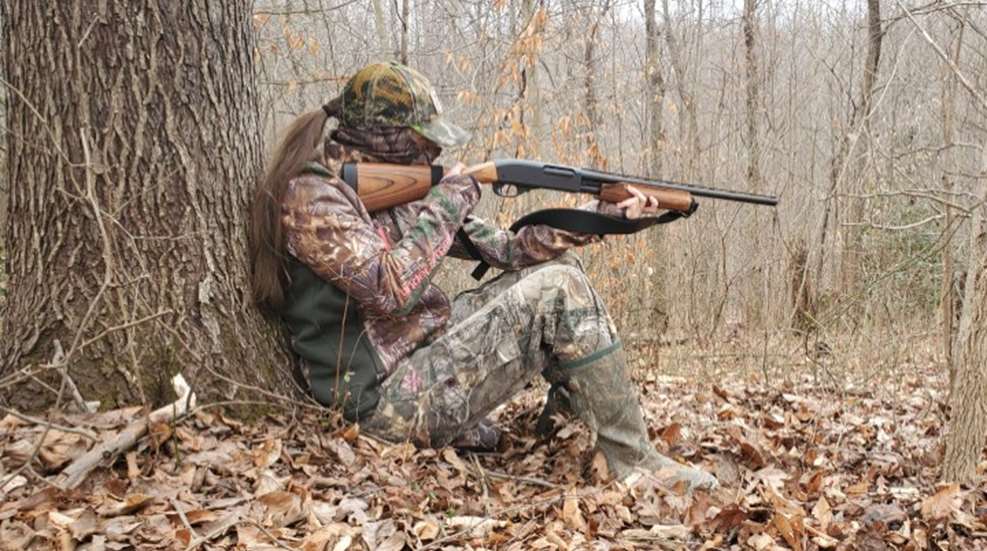 Over the years the preferred turkey hunting gun evolved from the only shotgun most hunters had in the house, to the camouflaged tactical-looking firearms of today. What makes a good turkey gun? Do you need to spend a lot of money on a gun that will reliably and consistently take down spring gobblers? In a pinch, most shotguns will do the job just fine, but if you can be choosy, here are things to consider.
Weight
Many guns nowadays are so much lighter than they were in the old days. If you are hunting in a fixed location and are familiar with and effective with Grandaddy's old goose gun, then that will work just fine. However, if you "run and gun," if you cover miles of terrain or you are constantly moving from one spot to another, or you have physical limitations such as strength or reach issues, you need to consider a lighter gun. Today's guns are made of materials such as carbon fiber that are far lighter.

Additionally, there are smaller guns down to .410 bore that can be used at ranges that traditionally were unattainable. New technology and advancements in ammunition make even a .410 single barrel gun quite lethal on turkeys!
Length of the gun
The length of the gun has always been an issue for shooters. That said, now that we have choices due to advancements in ammunition, gun materials and a much broader and more specific design and selection of guns, we can be choosy.
The length of the gun you are using really does come into play for several reasons. If hunters are hunkering down in a thicket to ambush Mr. Tom, they may want to go with a shorter-barreled shotgun. Swinging a long-barreled gun is not ideal when you have vines, briars or lots of saplings all around you. Touch one of those with your gun or your body and it moves, resulting in "GAME OVER" for you as the turkey runs off.
If you tend to run and gun and quickly sit down at the base of a tree and hunker into your gun, you may want to consider a shorter stock as well. When you are sitting in a tight spot you do not have as much reach as you may standing up shooting at flying birds in a pheasant field. I noticed this when we were doing some preseason shooting training with my youth outdoor members. Some of the kids found that although they could handle a normal-sized shotgun when shooting clays, the shotgun quickly became front-heavy and unwieldy when they were scrunched up at the base of a tree trying to peer down the barrel at a target.
Hunters who do much of their hunting from the comfort of a blind over fields or from the edge of a field will want to stick with the longer-barreled guns. They will need that tighter pattern that generally will result with the longer barrel. Hunters in a blind on the edge of a field can usually employ shooting sticks to help hold up the gun when necessary.
Sights
For many years hunters just used the traditional beads on shotguns. Many hunters found that twin beads were great. Having a gunsmith add a second bead to your shotgun is not expensive and can really help. I personally like twin beads, but my current shotgun has one lonely bead at the end of the barrel and I have rarely missed with it, so I have not changed the set up.
There are now optical sights for hunters who want to really go that route. No matter what type of sight that you use, you need to shoot a few loads out of your gun to make sure the ammunition patterns well AND the bead or sight you are using is on target. You should make a point to get your face down in the correct position. When doing so you will only see the top half of the bead. Seeing the full bead and/or part of the barrel means an overshot is about to happen.
If you are using optics you need to be sure they are mounted well and sighted-in. Note that turkeys have amazing vision, and that using optics means you'll need to think about any reflections off the glass or plastic of the optics during your hunt.
This season, be sure you are carrying the right gun for the job depending on your size, your reach and how you will be hunting. Taking the gun that fits the hunt will often mean the difference between success and a tag unused.