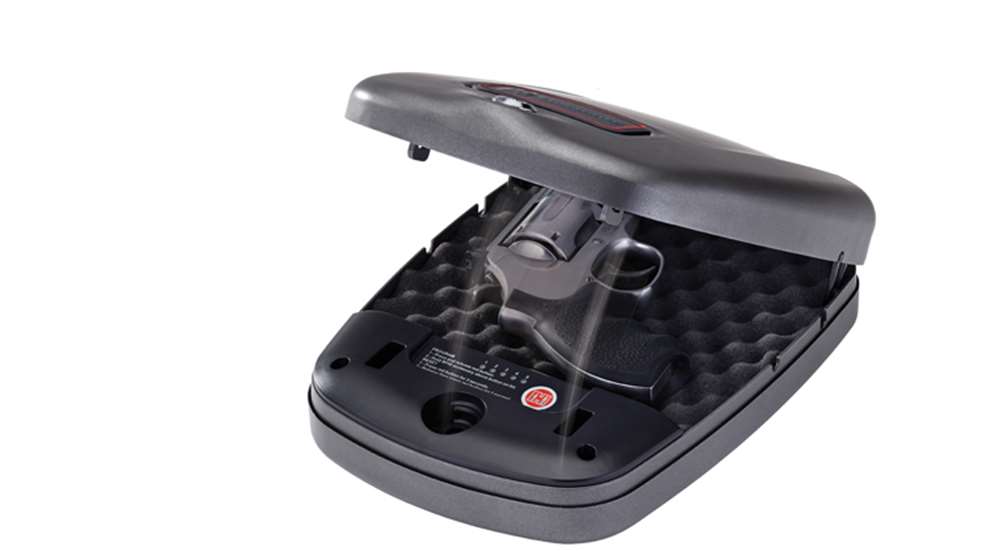 Hornady hits another one out of the ballpark with their 2017 RAPiD Safe Firearm Security Product line-up, upgrading their existing security products as well as adding secure safes for your rifle or shotgun. The updated 2600 KP (L) and 2700 KP (XL) models now offer keypad access, in addition to utilizing the patent-pending Radio Frequency Identification (RFID) system. Gun owners now have five different access options including a set of barrel keys, an RFID wristband, RFID key fob, RFID sticker or the newly incorporated manual keypad. Now you can program a four- to six-digit security code to gain access to your securely locked firearm.  
Introduced to the Hornady line-up this year are two wonderful options for quick, safe and secure storage for your rifle or shotgun: the new RAPiD Safe Shotgun Wall Lock and the RAPiD Safe AR Wall Lock. The two options have key, keypad and RFID access. The Shotgun Wall Lock and the AR Wall Lock can be mounted in either the vertical or horizontal position in closets or anywhere you need immediate access to your firearm. Either selection has a chamber block, with the shotgun option having the capability to secure a 12- or 20-gauge shotgun with side ejection port. The AR option accommodates a 30-round magazine or optic.
In addition, Hornady had released the RAPiD Safe AR Gunlocker. The Gunlocker is a fully enclosed, secure safe for your firearm that can be mounted in either your home or vehicle. Included with this selection are foam inserts that can accommodate two rifles or shotguns. The spring-loaded front end door allows for swift access when you need it.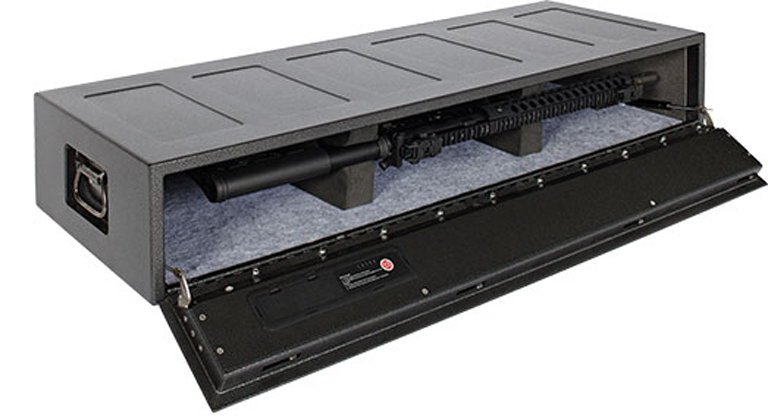 All Hornady RAPiD Safe products incorporate a master barrel key, patent-pending RFID technology as well as a keypad for quick, easy access to your firearm. The RAPiD Safe items are made from heavy-duty, tamper-proof construction of thick steel and hardened interior locking lugs. Each item also comes with a 1,500-pound rated cable for additional security. All Hornady safes are designed to exceed ASTM International safety standards approved for use in child and pry resistance materials. Every unit is AC and battery powered to ensure that your firearm is safeguarded and ready to go at all times.
From now until January 15, 2017, Hornady is offering a "Safe and Secure" promotional offer for a free box of Critical Defense ammunition with the purchase of a Hornady RAPiD Safe.  For more details on this promotion, visit their website hornady.com/promotions/safe-and-secure.