by
posted on December 16, 2015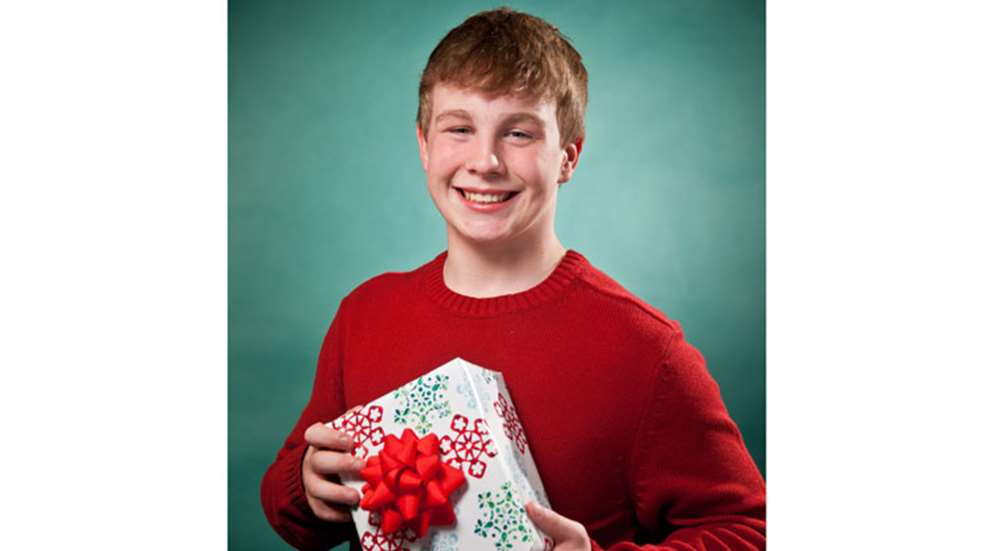 Our list of gift ideas for your kids and teens that love fresh air. If we're missing your favorite gift, let us know in the comments below.


Sidewalk 616 Camo Headband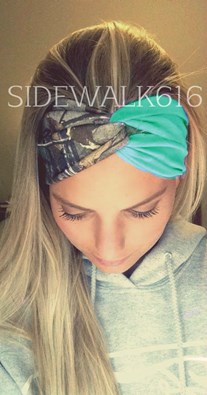 A cute and versatile headband for everyday wear. Made of soft, stretchy material that fits any and all head sizes and shapes, this accessory would be a great stocking stuffer for a teen daughter, niece, sister or even a friend. The headband can lay wide (like in the photo) or be folded so it's thinner. Order yours from Sidewalk616 in teal or orange. Also available in many other prints and colors.
Life Systems Outdoor Survival Mountain Whistle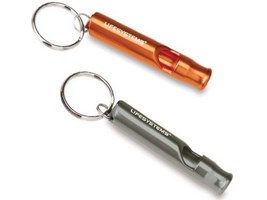 Another great stocking stuffer for any kid of any age is a mountain whistle. No, it's not a gift that will be cause for jumping excitement, but it's a tool that should be added to every outdoor kit. Tell them why you got it for them and how it should be used to call for help in an emergency. It's a practical gift that will be set aside with the socks, but, just like socks, they'll come to appreciate it with use. Available in a variety of colors, order yours from Amazon.com!
Cabela's Youth Snow Runner Boots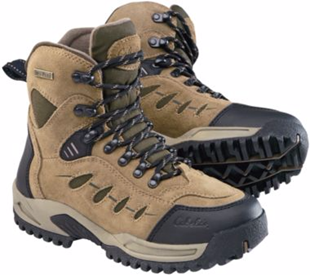 Make sure they have fun outside this winter all while staying warm and dry. Cabela's Youth Snow Runner Boots are made with Cabela's-exclusive Dry-Plus barrier to lock out all moisture from snow and rain; they're lined with 400-gram Thinsulate Ultra Insulation to seal in warmth without adding bulk or weight, and cushioned with lightweight EVA midsoles to give them a knee-friendly bounce in their stride. Additionally the boots look great, so you can wear these boots out without having to bring along another pair to change into. Order yours from Cabela's today!
L.L. Bean Snow Castle/Snowball Maker Set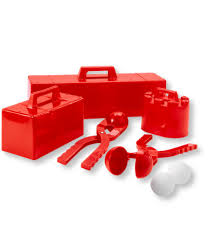 Winter is here, even if El Nino has us in Virginia a little confused. So for those snow days, make sure your kids have a blast with the L.L. Bean Snow Castle/Snowball Maker Set. The sturdy toy set comes with two snowball makers, two block makers and one turret so their igloos have plenty of style. Since they are made of bright red plastic, they'll be easy to spot even in falling snow. Although we are showing a kit from L.L. Bean, there are many igloo building kit options and we hope this suggestion just helped to complete your holiday list!

Huntworth Youth's Hunting Gloves—Performance Fleece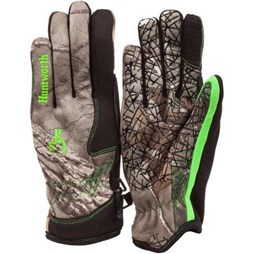 Huntworth is an inexpensive, reliable brand that should be your go-to for hunting apparel. Their Youth's Hunting Gloves will keep your young hunter happy, dry, and ready to pull that trigger when they acquire the perfect shot. The shell is made with 4-way stretch to accommodate a variety of hand sizes, is water repellent, lined with plush long pile fleece for the softest warmth around, and the palm has a silicon print for enhanced grip. The trigger finger is durable, but made of suede to allow for sensitivity. Order a pair from Cabela's today, or look for them in your local Walmart. 
Champion Targets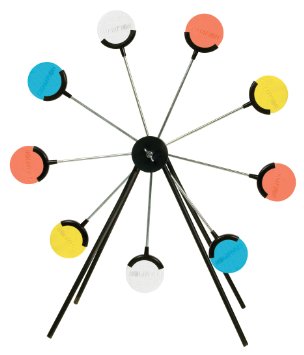 Champion Targets offer so many options from paper to interactive targets, you'll find the perfect one for your sharpshooter. They have practice, precision, dinosaur and drone paper targets, just to name a few. If metal targets are your kid's favorite, check out their five metal spinners, three metal traps and four fun and challenging metal auto resets. The teen target shooter will require a challenge and the VisiChalk Target Wheel may be just what they need. It's not only a way for them to hone in on their target skills, but when they hit one of the targets colorful chalk explodes for an exciting reaction. Check out all the options Champion Targets has to offer!
Daisy Model 499B Champion



This air rifle has been dubbed as "the most accurate BB gun in the world" again and again. So if it's the best, then we're sure it's what you want for your kids. The gun is a single shot muzzle-loading air rifle, designed for one-on-one coaching to teach kids the basics of safety, shooting positions and marksmanship skills. It also comes equipped with a precision micrometer adjustable rear peep sight and a completion sling. This is a great air rifle for young shooters who are starting in on the competitive level. The Daisy Model 499 Champion weighs 3.10 pounds, has a manual safety, a maximum muzzle velocity of 240 fps and is an overall length of 36.25 inches. For more information visit Daisy.com.
Cabela's Big Game Hunter Pro Hunts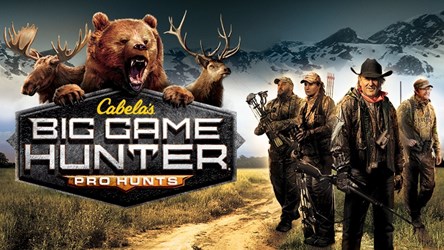 Although nothing beats the great outdoors, having a plan B is a good call. When the weather absolutely and positively does not permit, or it's off season, a video game is a great hunting filler. Pro Hunts is Cabela's latest addition to the Big Game Hunter series. Join Jim Shockey, Wade Middleton and Ralph and Vicki Cianciarulo and take down North America's biggest game. This video game gives you the chance to fine-tune your hunting and tracking techniques in real-world environmental conditions. Pursue, scout and target your trophy animal. Best yet, these animals have been improved upon with more lifelike animal behavior, such as predator awareness. Available at many video game retailers or Game Stop.com. Happy hunting!
…and happy holidays!