by
Evan Brune, Associate Editor, Shooting Illustrated
posted on July 21, 2017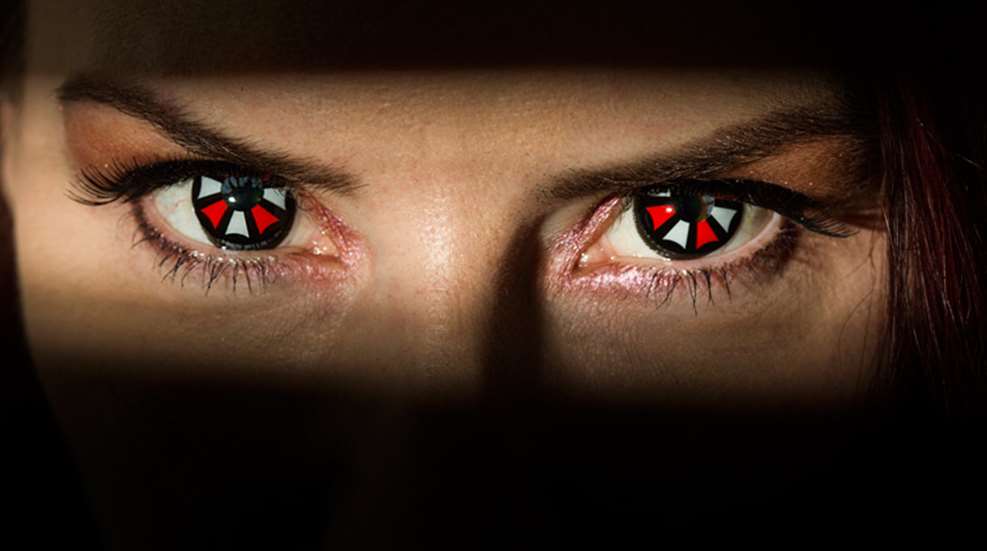 For fans of the Resident Evil series, Alice is an icon, a female hero who gains enhanced strength, speed, healing and other skills that combine to make her a walking weapon in a world ravaged by the T-virus. However, for mere mortals, prepping for a battle with Umbrella Corp. and virus-riddled mutants takes a bit more planning and training, along with the acquisition of more readily available guns and gear that don't take the budget and pull of a multi-national corporation to acquire.
1. Heckler & Koch SP5K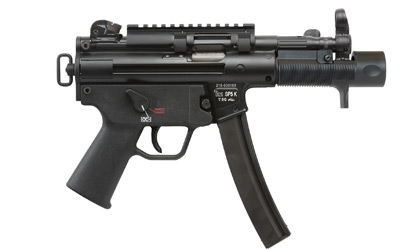 In Resident Evil: Apocalypse, Alice is shown toting a pair of Heckler & Koch MP5 submachine guns. However, current NFA laws prohibit civilians from purchasing new-manufacture machine guns, so private citizens looking to replicate an Alice kit are out of luck…or are they?
At the 2016 NRA Annual Meeting & Exhibits, H&K rolled out its brand-new SP5K. This semi-auto pistol version of its iconic submachine gun is available to gun owners now, and it makes the perfect principal piece for any ideal Alice kit. The guns operate off the same roller-delayed blowback system as the original and feed from 30-round magazines, so there's still plenty of firepower, even if it isn't full-auto. However, Alice had two of these handy little pistols, and each one retails from H&K at a suggested price of $2,699. That adds up quick, but when it comes to battling mutants with superhuman strength, only the best will do. (A full review of the gun is here.)

2. Mossberg Shockwave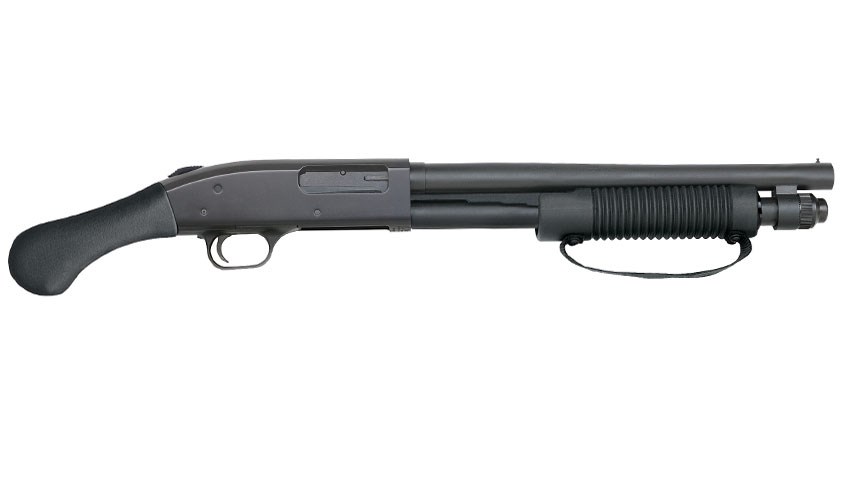 Alice also rocked a Mossberg 590 shotgun in her adventures, and this is an area where recent firearm introductions can heighten the enthusiast's arsenal beyond that of Alice's. Mossberg introduced its Shockwave at SHOT Show 2017, providing users with a shortened non-NFA firearm that is compact and easily carried, yet still features the knockdown power of 12-gauge shells. The gun holds six shots of 2.75-inch 00 buck, or users can step it up and feed Aguila MiniShells into the tube using an OpSol adapter, which dramatically increases capacity. Plus, the compact size and birdshead grip makes this an easy option to sling on an Alice-wannabe's back when the T-virus starts ravaging the landscape. The suggested retail price on the Mossberg Shockwave is $455.
3. Smith & Wesson Model 500 Revolver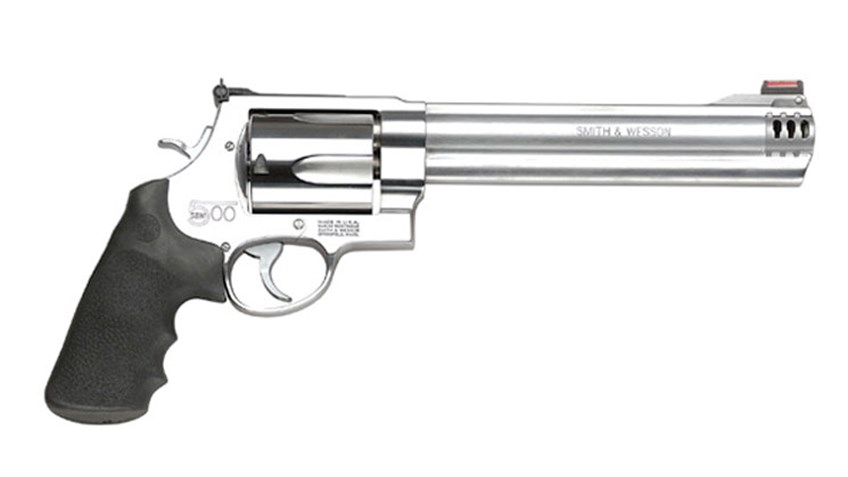 Technically, Alice carried the Smith & Wesson Model 460 revolver in the films, but since she has super powers and we don't, I think it's safe to say that we'll take more firepower wherever we can get it. Enter the most powerful production revolver in the world: the Smith & Wesson 500 Magnum. This super-size revolver is built on the company's massive X-Frame, which was designed from the ground up to handle the monstrous power offered by the 500 S&W Mag. round. The round produces more than 2,600 foot-pounds of energy at the muzzle, producing almost as much power as the iconic .30-06 rifle cartridge…all from a handgun. If you want to stop virus-riddled mutants with superhuman capabilities, this'll knock 'em down. The suggested retail price on the Model 500 is $1,369.
4. DoubleStar Wrath CrashHawk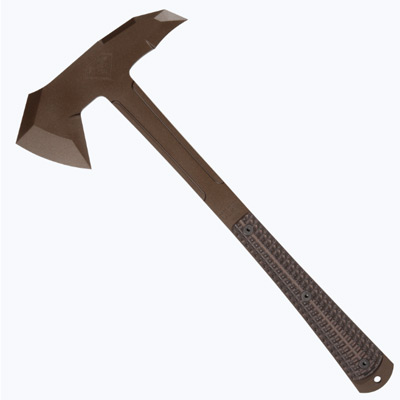 As great as firearms are, there comes a time when you have to reload or you simply run out of ammunition. What does a person do when they've got empty chambers and are surrounded by rampaging mutants? Break out the CrashHawk, of course.
This indestructible tool from DoubleStar's Edged Weapons Division is a battle-ready combination of a crash axe and a tomahawk and is built from nearly indestructible S7 steel and finished with weatherproof, textured G10 handles. The Wrath has the ability to cut out the A-pillar of a car and features a pointed end that rips through sheet steel without breaking a sweat. If you're facing down an army of undead, there isn't a better option for a hand-to-hand tool than the Wrath. However, you'll pay a premium price for having such a well-built tool. The Wrath CrashHawk retails at a suggested price of $564.99.
5. Wicked Lasers Flash Torch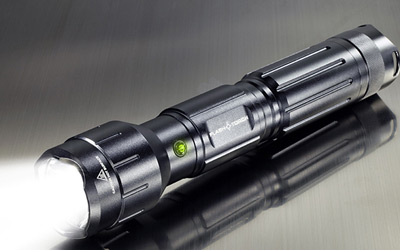 When you're in an area overrun by the T-virus, there aren't many light sources around. When exploring the forgotten ruins of a devastated world, be sure you have as much illumination as possible to prevent any hidden surprises from emerging from dark corners. With what? The Wicked Lasers Flash Torch, of course. This device is basically a flashlight on steroids, producing more than 4,100 lumens of blinding, searing white light right from the palm of your hand. As an added benefit, the light is so incredibly hot that anything combustible that comes close to the lens on its highest setting will burst into flames, making it a great fire-starter or even a cooking tool, perfect for surviving a post-apocalyptic wasteland! The suggested retail price on the Wicked Lasers Flash Torch is $199.