by
posted on August 4, 2023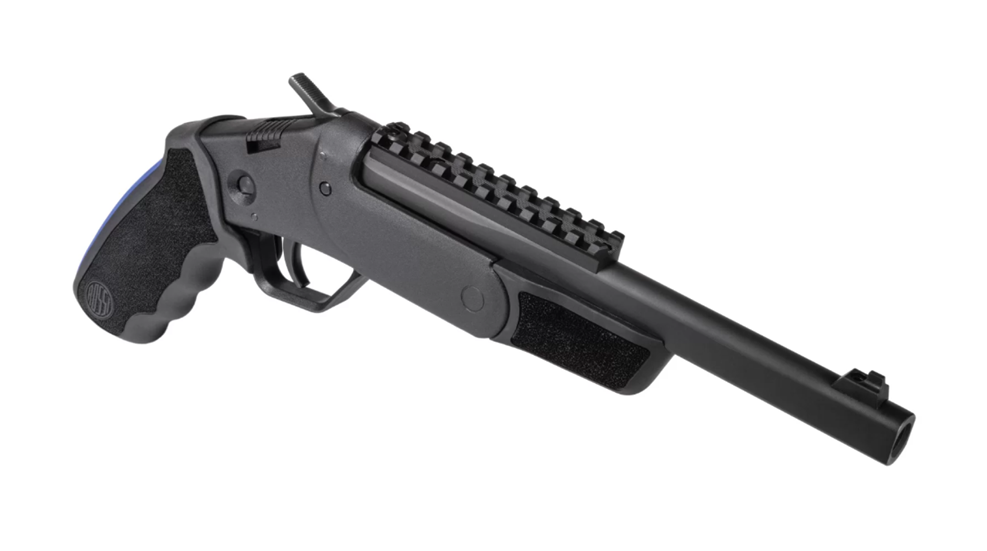 Single-shot handguns are great for beginners and experienced shooters alike—in fact, many handgun hunters' preferred pistol is a long-barreled single-shot chambered in a meaty caliber. Today, we've learned that Rossi is launching the Rossi Brawler, a .45LC/.410 Bore break-action that's designed to deliver unparalleled performance and versatility at a price NRA families can easily afford.
One of the standout features of the Rossi Brawler is its hammer-fired, break-action single-shot mechanism. This design is extraordinarily simple to use, so it's great for inexperienced shooters. The ammo capacity of 1 makes the Brawler an excellent trainer, requiring the shooter to make every shot count. That said, a break-action is a very quick reload, so there's minimal downtime between shots.
Because the Brawler is chambered in .45/.410, shooters can adapt to various shooting scenarios, making it an ideal choice for both self-defense and recreational purposes. That said, the Brawler's build lends it to hunting applications. With a 9" barrel for a long sight radius, built-in Picatinny rail and rear sight, the gun allows shooters to easily attach their preferred optics.
The ergonomic recoil-absorbing grip of the Rossi Brawler ensures maximum comfort and control during shooting sessions. This feature significantly reduces recoil, enabling shooters to maintain accuracy and stability, even during rapid-fire situations. The steel receiver with a polymer overmold provides durability and reliability, ensuring the pistol can withstand the rigors of hard use.
To complete its sleek and robust design, the Rossi Brawler features a black oxide finish, adding a touch of elegance while providing excellent corrosion resistance. This finish not only enhances the pistol's aesthetics but also ensures its longevity, making it a reliable companion for years to come. The Rossi Brawler is shipping now, with an affordable MSRP of $239.99. RossiUSA.com.