Like many hunters, I love the great outdoors, but my passion extends far beyond hunting season. I like to ride bikes, run, hike and fish, and these activities sometimes take me to remote areas. But even if you're into the most extreme sports it doesn't mean you have to leave your firearm behind. You can still carry concealed and still feel safe no matter if you're hiking deep in a remote wilderness area or jogging down a city street at night.

Some activities like bicycling and running don't lend themselves to concealed carry—you're probably going to be exerting a lot of energy and you don't want a firearm flopping on your side during the process. Unfortunately, exercise makes us vulnerable to attack, and if you have a concealed carry permit there's no reason not to keep your firearm on-hand even when you're involved in high-energy activities. You simply need some basic guidelines on how to carry while breaking a sweat. Here are four key points to remember when carrying a concealed firearm while exercising.

1. Find a Compact Firearm That is Easy to Carry: For daily carry, I prefer a 1911 Commander .45. But when I'm out running or biking, that gun can be a little bulky, so I had to find a gun that was compact and easy to carry even when I'm working hard. Small semiautos like the Colt Mustang .380, Ruger LCP and Smith & Wesson Bodyguard are all great choices. Lightweight revolvers also work well, and they are easy to conceal under lightweight athletic clothes.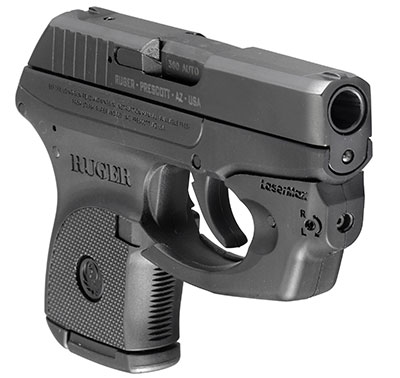 2. Make Sure Your Firearm is Corrosion-Resistant: If you're going to work out you're probably going to sweat, and perspiration has a corrosive effect on firearms. This can damage your guns if they aren't resistant to these corrosive elements, so find a gun that has a tough finish that won't be damaged if it is exposed to perspiration on a daily basis. Tenifer, Cerakote or Melonite finishes are very tough, and stainless-steel guns are less prone to rusting than older blued firearms. Wooden grips are also prone to swelling when wet, but synthetic grips are light, tough and resistant to the effects of moisture.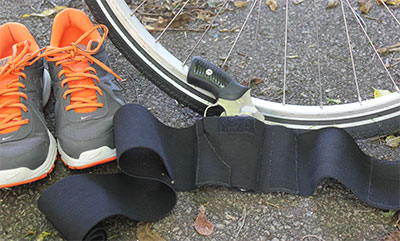 3. Find a Carry Method That Works: Belly band holsters are a great choice, and the elastic will dry out quickly after you exercise. Other good options include fanny packs or holsters designed specifically for running like the Desantis Road Runner. Small inside the waistband (IWB) holsters work well, too, but they must be comfortable and shouldn't chafe while working out or expending a lot of energy. Synthetic fibers tend to hold up well and dry quickly, but leather will sometimes absorb moisture and excess perspiration may damage the holster over time. It is critically important that the gun is secured close to the body and can be carried safely, yet is quickly accessible should the need arise.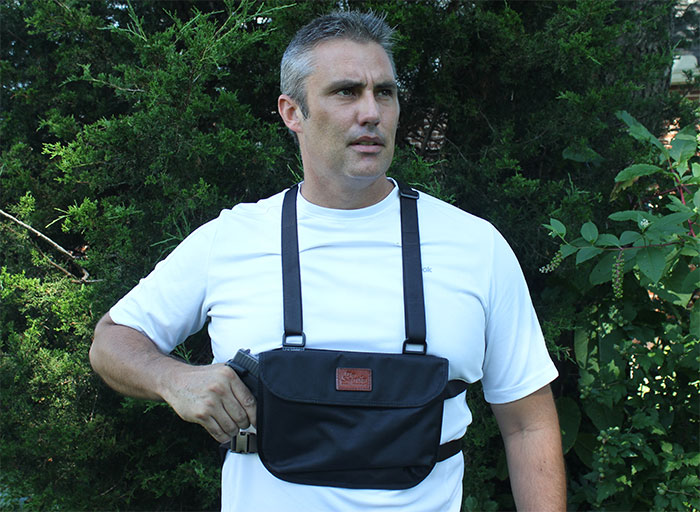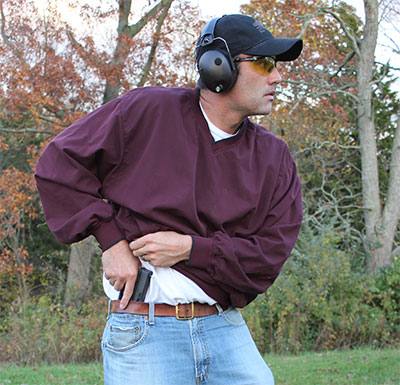 4. Perform Trial Runs: You need to break-in new shoes before a really long run to ensure that they fit and don't hurt your feet, and the same is true for an exercise holster. You don't want to be four or five miles into a 10-mile hike and suddenly realize that your holster is rubbing or chafing, so start with shorter workouts and make sure that the system you have chosen works for you. If you find out that your holster is uncomfortable you probably won't wear it, and that defeats the purpose. You may have to wear something under your holster like triathlon shorts to prevent rubbing, and if the holster doesn't fit and the gun flops while you're moving, you need to either tighten it or find a different carry method.