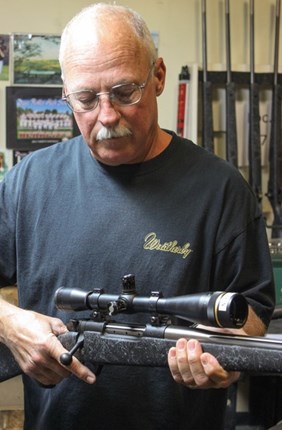 There are precious few pieces of advice I remember from my teen years, but one bit of wisdom that has stuck with me all these years; you can't make a living shooting guns. That nugget came to me from someone who was concerned about my well-being and my future, someone who saw my interest for firearms as an expensive and time-consuming hobby, not an avenue toward actual employment.

I think about the advice I received back then quite often. Every day, actually, because I've been fortunate enough to make a living as a writer whose primary topics of interest are the outdoors and, yes, guns. Those early lessons I learned from hanging old gunsmiths, expert trap shooters and sage hunters became their own form of education, one that has allowed me to turn my passion into a career. For that reason, I never discourage anyone who loves guns and shooting from seeking a job in the firearms industry.

That doesn't mean things will be easy; I had to work other jobs before I managed to step out as a full-time writer. But it's not impossible, either, and a passion for guns and shooting is a step in the right direction. There are other qualifications, but that's a big one.

Here's a look at just some careers in the shooting, hunting and outdoor field. Are these jobs right for you? Perhaps, and it's certainly worth knowing what career options are available if you want to work in any industry. So here's a sampling of firearms-related careers that might be of interest to you or someone else.

Note: Firearms industry job listings are available from the National Shooting Sports Foundation at jobs.nssf.org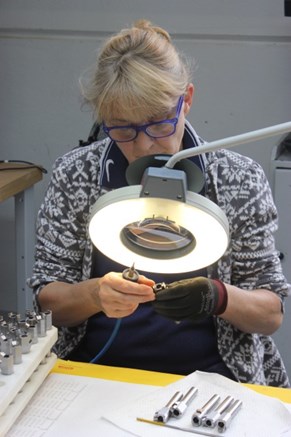 Retail Sales: Firearms are big business, and there are a lot of retailers who specialize in guns. If you're good with people and well-organized this may be the job for you, but attention to detail is important, as is a thorough understanding of current gun laws. The easiest way to get into the field is to work for an established company, but there is always the option to start your own gun store. Business and math skills are critical in this field, and developing a customer base requires excellent interpersonal skills.


Marketing/PR: Marketing and public relations, whether you work for a four-star hotel or a firearms manufacturer, comes down to your ability to communicate with others. Do you love talking about guns, and are you passionate enough to talk about them for a living? If so, this might be the job for you. Public speaking skills are a must, and you must be prompt and reliable. A marketing degree helps, but many people who enter the field work their way up through the ranks of the company and, after acquiring a deep knowledge of products and having displayed good people skills, take on rolls in marketing and public relations.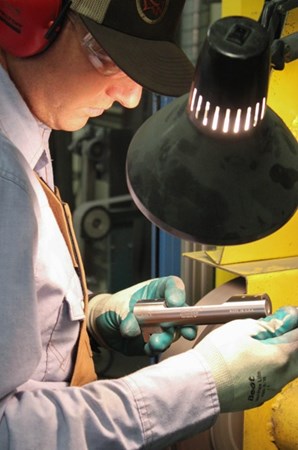 Engineering: Do you think you could design the A5, 1911, Super Black Eagle or Model 70 of tomorrow? If so, you may have a future as a gun engineer. But firearms aren't the only items in the outdoor industry that require designers; I count on my optics to work as advertised, my ammunition to perform reliably, my treestand safety strap to keep me from hitting the ground, and so forth. Engineering touches every aspect of the industry, and if you are good at math and science, love designing things and are precise and detailed into your work this might be a great career option.


Manufacturing: My dad taught industrial arts and he was a part-time farmer, and he was a very skilled welder and craftsman. There are a half-dozen times I've asked him questions about machining processes I've witnessed in gun factories, and his background in metalwork has helped me immensely over the years. If you like working with metal, wood, plastics or other products, the firearms and outdoor industry needs you. From razor-honed knife blades to precision-rifled barrels capable of hitting targets out past 1,000 yards, machinists play a vital role in developing the products we love. True, more and more industry is moving toward automated machining, but it requires great skill to program, run, and troubleshoot those machines. If you like working with your hands and a career in manufacturing might be right up your alley.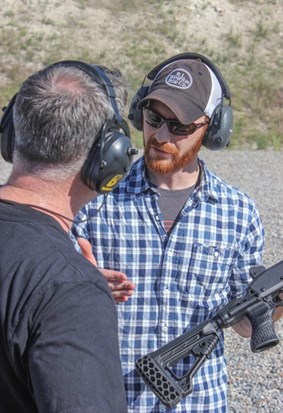 Media: If you're a great writer, photographer and speaker perhaps those skills could earn you a living in the outdoors and firearms market. It won't be easy (I can attest to that!) but you'll have an opportunity to be immersed in the world of shooting and hunting. For me, learning about new, innovative products and sharing those products with others is one of the best parts of my job, and writing about this industry offers a rare glimpse into the world of firearms manufacturing. To become an editor or writer you'll need excellent communication skills, and many media professionals have degrees in English, marketing, communication, or journalism.